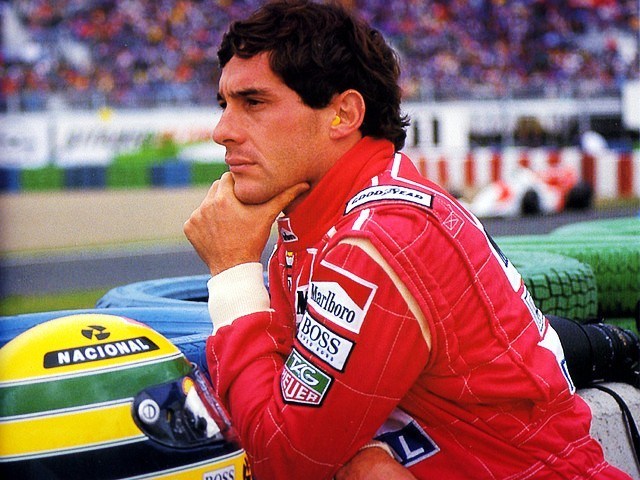 The Brazilian born Ayrton Senna da Silva was like a comet in the history of Formula One; he was brilliant as a driver, with dazzling intellect and charisma; he burned bright, illuminating his way. Already as a boy he was excited by F1, and his ruthless ambition and determination to become a Formula driver – a champion – knew no obstacles.
He drove like a madman – he was brave, daring, extreme, and fast; he always sought to extend his limits, to go faster than himself. His natural ease with modern cars and the profound understanding of them enabled him to reach new goals all the time; he saw driving as means of self-discovery.
Balancing on the edge, he was always acutely aware of his own mortality: "The same moment you become the fastest, you are enormously fragile. Because in a split second, it can be gone. All of it." That split second found him in San Marino Grand Prix 1994, as millions watched Senna race to his death. His passion for speed and racing, and the willpower that drove him to always aim for more will forever be inspiring to all Formula fans throughout generations.