The Formula 1 Grand Prix, in the 60' and 70', was the sublimation, the pinnacle of the women-engines combination. The most beautiful, elegant, passionate, free women were attending the circuits around the world, becoming their most glamorous attraction.

Pilots as well were the very top in the male universe of the moment.

Men, women and machines were the best ever, a fascinating cocktail, made explosive by another essential element, the death...
The death, yes, it was behind every curve, smiling and winking, irresistible siren. Driver's earthly fragility made them have given a short expiration date, needed to be enjoyed soon. And women were proudly available always and everywhere, when the men's game was over.
"It's hard to be with drivers, they play all day with machines and do not care about us."
It was difficult, but those women would have given everything for them, and with no effort.
They looked at them running in circles, rejoicing, suffering. "When a pilot dies at least two women faint", Enzo Ferrari said. They were passing from unbridled joy to total darkness in the space of a curve. When an accident happened, they embraced hoping their boyfriends were not involved. They were brave and patient. And with a steel heart. Marlene Lauda horribly screamed when, after the Nurburgring's fire, recognized her disfigured husband by feet only. And what Cevert's girlfriend will have thought when Francois was found decapitated by the guardrail?
Special women then, who were kissing their partners every time for the last time..... the utmost passion. Relationships were magic, romantic, no tomorrow allowed; but also the world's most beautiful pastime. "If you think my girlfriend can fight– you should see her box….." – James Hunt's epic t-shirt said. With women Hunt was having breakfast….., lunch and dinner. "Hello, I'm James Hunt", yes I know you. "There will be a party today, my room number is"… Women did their best to James, and he betrayed them playfully, constantly, from day one, but gently, lovingly, how he treated his beloved budgies. 'He is the only man whose life I really envied. Even towards the end, when I saw him in scruffy trainers, you knew there was a man who had lived life to the full', Lauda said. In this romantic picture everything was beauty, quality, passion, love, friendship, game; men, women and machines simply had fun until it was given them to play, until the champagne ran......, until life did not present them the bill.
How many of these words might be used by pilots and their wives in the current Formula 1?
And if Nico Rosberg today stops racing to spend more time with his wife and daughter, please James, forgive him, he was not born in the 70s.....
Suzy Miller: "women were spare parts, just for the show"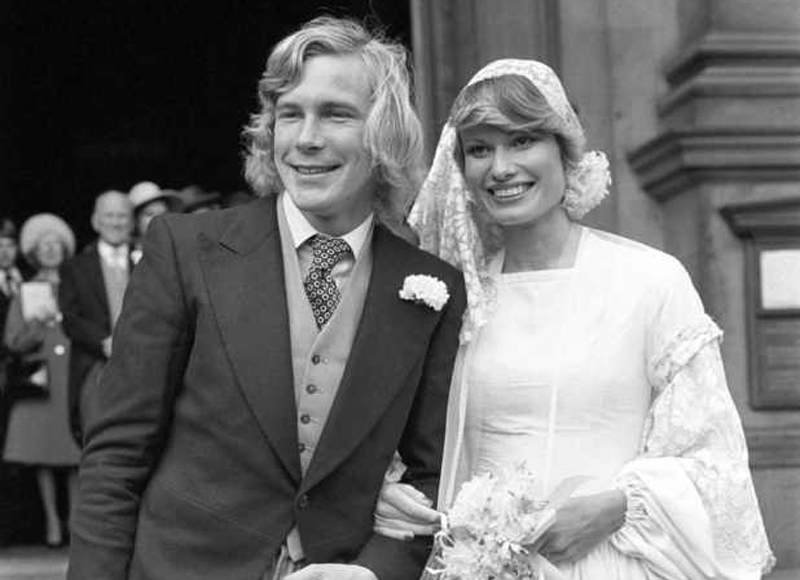 Being the wife of James Hunt is not exactly the easiest job in the world. Even if your name is Suzy Miller. She was a striking woman a willowy, small-breasted blonde — not classically beautiful, but her looks, presence and effect on people were similar to the late Princess Diana's. She captivated everyone she met. Richard Burton, who was then Britain's most famous actor, had Elizabeth Taylor as wife, but to get to the highest floor he had to knock at Hunt's door: he was asking who was the 'vision that had just passed by. I turned around and there was this gorgeous creature, about nine feet tall. She could stop a stampede.' Burton offered to pay Hunt's divorce settlement to Suzy: $1 million. He couldn't believe that Hunt was so casual about letting go of his beautiful wife. Hunt simply said: 'Relax, Richard. You've done me a wonderful turn by taking on the most alarming expense account in the country.'
Stephanie McLean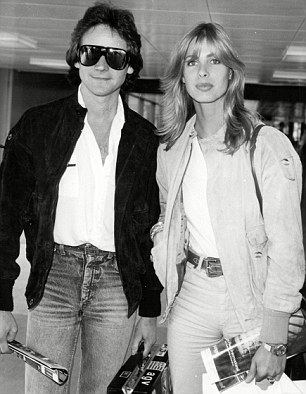 Barry Sheene was not a F1 driver but a successful bike rider, a world champion, and Hunt's close friend. His beautiful wife Stephanie was a pure example of dedication and loyalty, assisting him during the long recovery time from his injuries. She has long been his arms and his legs. A five-star playfellow for all life. She's a legend as well as him. Chapeau Stephanie.
Jennifer Becks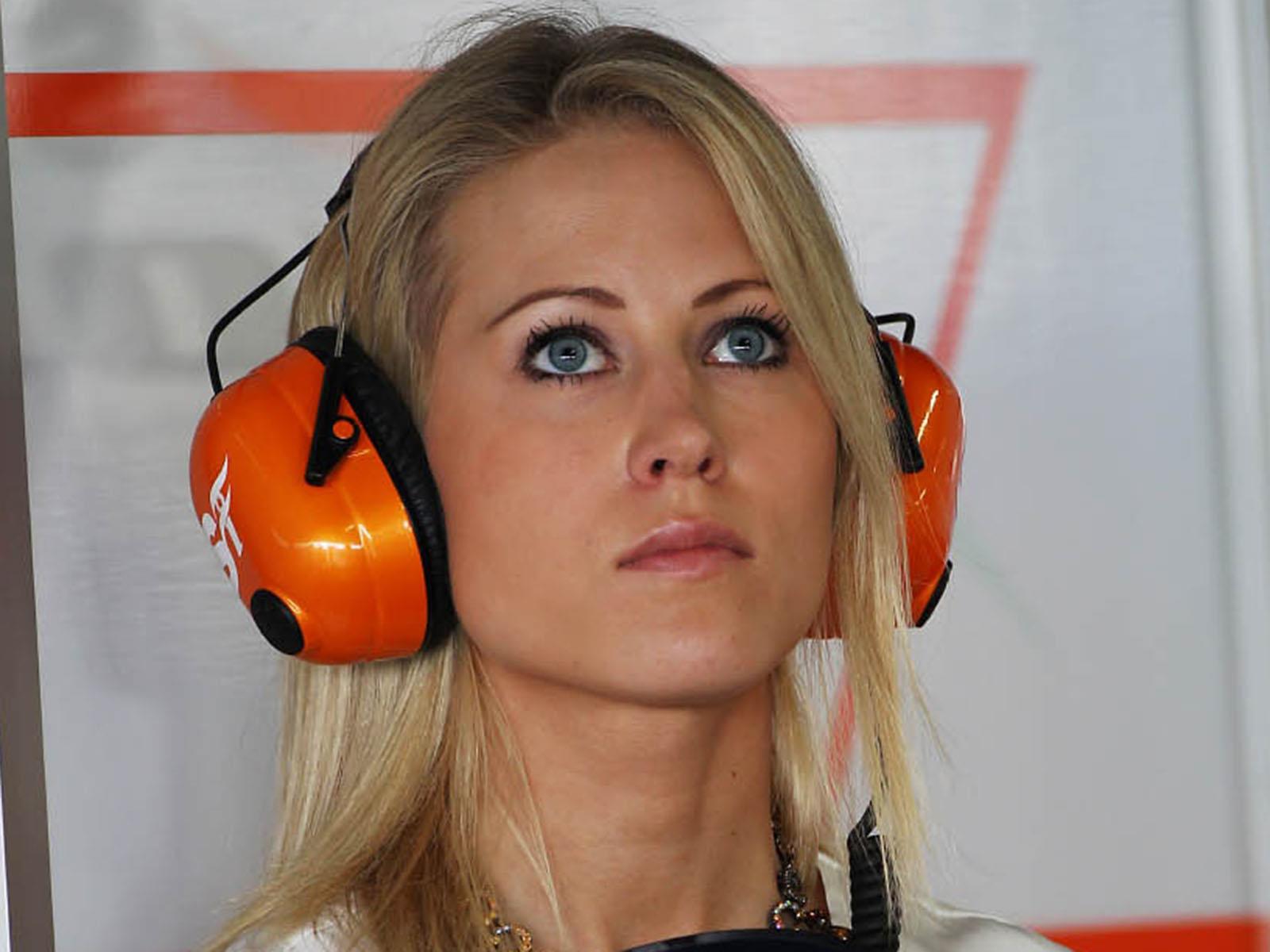 Adrian Sutil's girlfriend Jennifer is a blue-eyed modern beauty. Not a star as well as his boyfriend. Her eyes deserve a room anyway.
Stephanie Grimaldi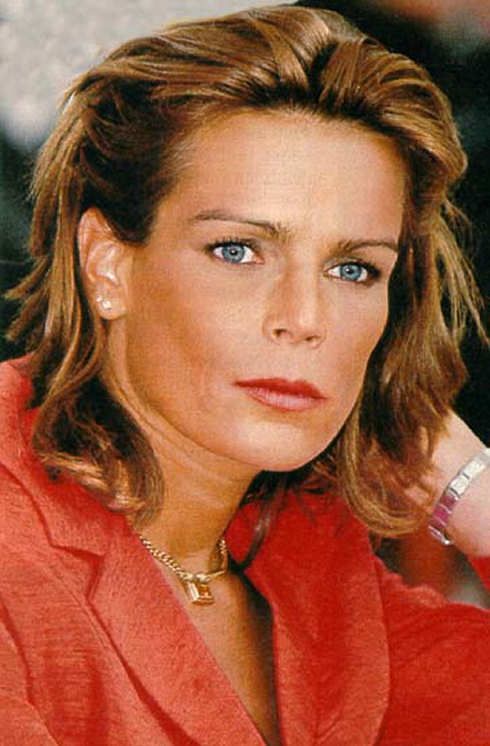 She is not her sister Caroline, she doesn't have half of her charm. Not exactly a school-girl but still needed "le professeur". Lauda told: "my dear team-mate Prost was in the garage in the morning and was grinning to himself. I asked what he was smiling about. He said: 'can you believe it, last night I caught Stephanie of Monaco.'
Marlene Lauda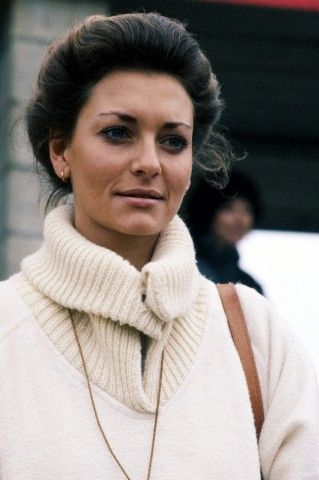 Very close to be the widow of a legend, she had to endure to live beside of what the flames had left her. An unexpected gift that others had not been granted.
Vivian Sibold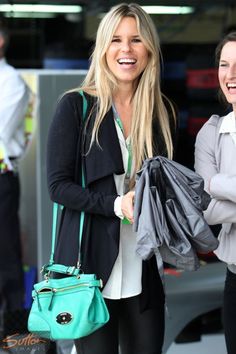 Nico Rosberg's historical girlfriend and wife. For her he left the motor racing, apparently for good. A pure example of F1 nowadays. Would Gilles Villeneuve, Niky Lauda, Ayrton Senna have done the same?
Claire Williams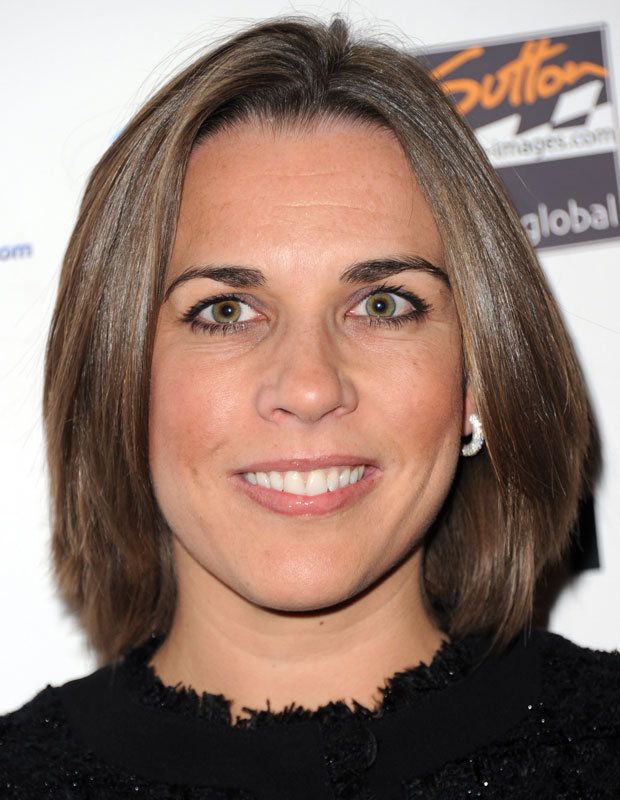 A good looking, energetic actress of modern Formula 1. The workaholic daughter of legend Frank Williams. She doesn't collect drivers but business achievements.
Stirling Moss
When interviewed by a man: "I better go now, it's not good to spend time with gentlemen, we are in Monaco"
Women, F1's soundtrack. Not much to write, just have a look….
Valerio Palmigiano,
The President of the Club.