When Ferrari wins, the Maranello priest rings the bells. When Ferrari races, the fans scream and wave flags all over the world. It's the "torcida Ferrari", anything on four wheels has the same appeal.
The word Tifosi refers to the supporters of Scuderia Ferrari in Formula One. They show up in Ferrari livery and provide Formula One with some of its most stunning images, as a sea of red fills the grandstands at Monza GP. One of the most common Tifosi sights is the display of an enormous Ferrari flag.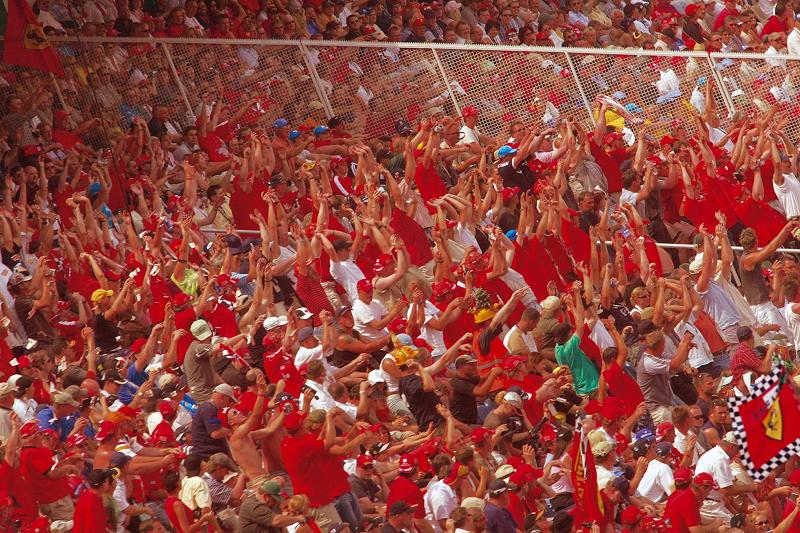 The Scuderia Ferrari Club is a not-for-profit consortium company founded in 2006 by Ferrari S.p.A. to coordinate the activities of the many Scuderia's Tifosi which had formed clubs around the world. Today, the company has over 150 officially-recognised Clubs in 16 nations. An incredible mix of different nationalities, cultures and lifestyles, yet all united by one enduring passion: Ferrari.
When they join one of the official clubs, the Tifosi become part of a huge extended family which, under the prestigious emblem of the Prancing Horse, allows them to avail of exclusive services and opportunities, such as taking part in Passion Days which bring together fans with the Formula 1 drivers and team, Factory Tours of the Maranello facility, access to reserved grandstands at the Italian Grand Prix, entry to the Ferrari Museums in both Modena and Maranello, and complimentary access to the online community at www.ferrari.com which provides live news updates about company life and sporting activities. Members also enjoy the opportunity to attend exclusive exhibitions by the F1 Show Car and emulate their favourite Scuderia team members in pit-stop challenges or by racing virtual F1 and GT cars in the simulators at the Ferrari Virtual Academy.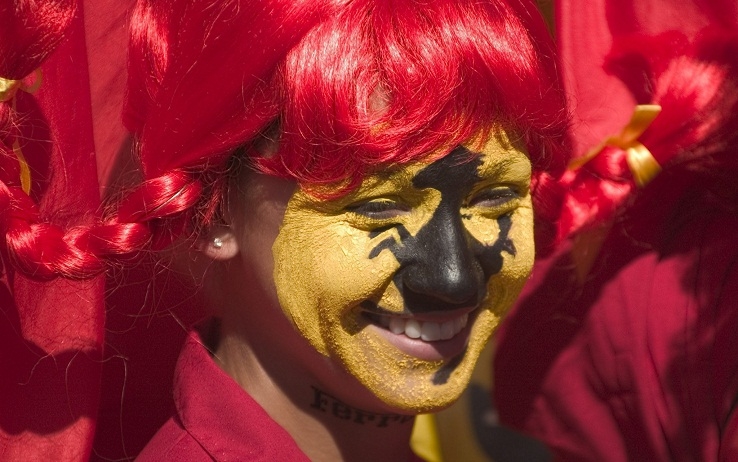 Today, the Scuderia Ferrari Club's structure and organisation means that pit-lane life is no longer just something our members experience through TV or as ordinary spectators in the grandstands: it has become a reality they can share with other Tifosi and Enthusiasts. All members receive a series of unique gifts designed for "Genuine Tifosi": a personal membership card, personalised lanyard and other exclusive collector's items. That aside, they become part of the extended Ferrari family and receive significant discounts on purchases in the Ferrari Stores and when shopping online at www.ferraristore.com.
However, the many and varied Prancing Horse-related benefits of membership don't stop there. All are also a reward for the unceasing and irreplaceable contribution made by the passion and support the Tifosi give to the team and company.
We are the Ferrari fans in Latvia, let's people hear our voice: Forza Ferrari!