Today Ferrari loses her brain, the fantasist, the number 10. After Bernie Ecclestone, another great manager leaves Formula 1. The rest of them, in comparison to him, fade. He suddenly left, as his style.
Sergio Marchionne, the financial genius. He approached Ferrari like a Martian and fell in love with her. He wanted to give up all his commitments and only deal with her, his last game, he didn't make it. It is a living hell to become one of the world's best managers. Not a third-rate politician like almost everyone, you presented us with today as a successful man.
A large fortune amassed and never enjoyed. A simple man, frugal, no-frills. He was talking directly to everyone and was feared and dreaded. He chased Luca Di Montezemolo away like a dog, Luca who had Ferrari in his blood and that probably hasn't deserved this treatment as he had given the Red so much. He was not granting anybody anything, so he was doing it himself. He didn't have that Di Montezemolo charm or even his bloodline but with him Ferrari was safe from the waves of finance.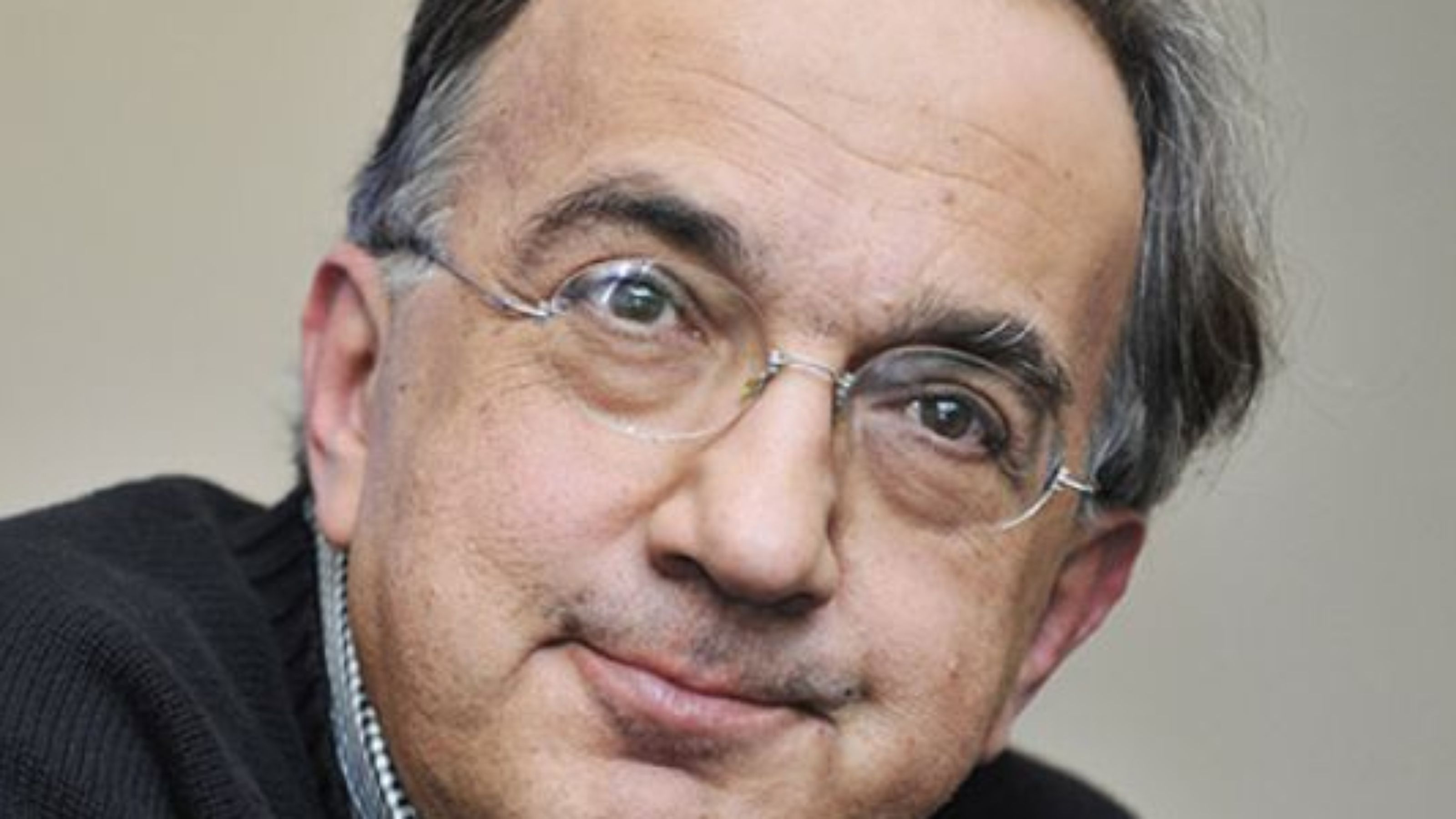 A successful centralist, not a decisionmaker, in the sense as someone who makes rash decisions based on insufficient evidence. Misunderstood, sullen, having a temper, like all geniuses, but always decisive. Sergio Marchionne was rarely wrong; when he was, he admitted it. Real stroke of luck of all shareholders who have hired him.
He didn't have Villeneuve's fans, he won't remain enshrined forever for everybody like him but in his field, he had the same skills. Marchionne was seeing the future but he has been able to do nothing against his fate. It leaves us all with a real sense of injustice. But he, like very few others, can go to heaven in a red car. Today Sebastian accelerates for him too. Thank you, Mr. President.
Known for his workaholism, capable of flying over the Atlantic twice a week. Called by the press "a man so little charismatic". The manager with a degree in philosophy: "Father told me: you want to end up selling ice cream?"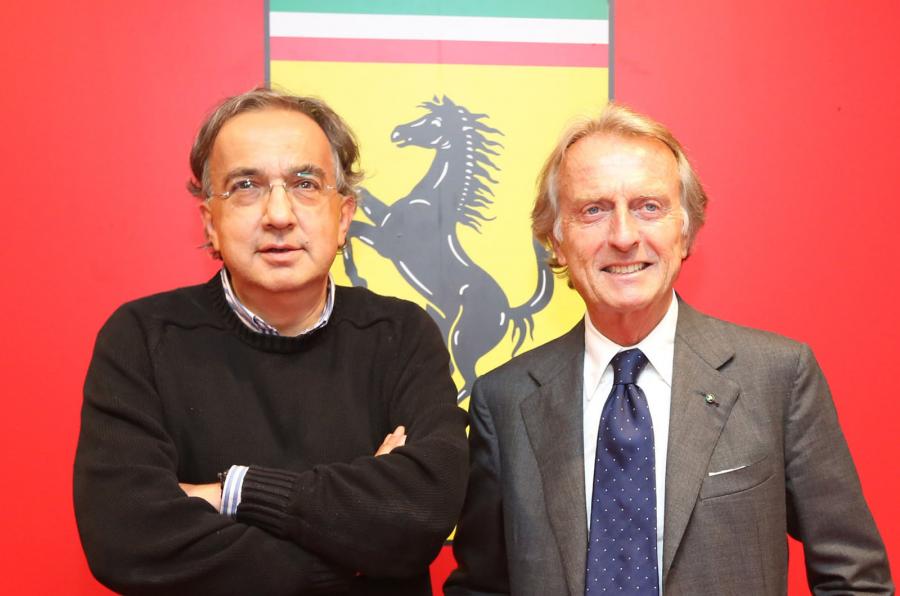 An atypical figure. He will be remembered as the entrepreneur who, in 2004, saved FIAT from bankruptcy and turned it in the seventh global car manufacturer, revitalizing its image and competitive capability. But he's also the man of ambitious business plans, "not for the faint of heart", presented with the musical background of the Afro-American jazz man Bobby McFerrin.
A great negotiator. But also a tough guy. Tireless worker, Marchionne is convinced of the need of a consolidation in the auto industry, "a sector halfway from paradise and only a mile out of hell." At the centre also of global political relations, but with no intent to be part of that world, "are you kidding me? I'm a steelworker," he said. No rigorous dress code, not even at official meetings. His favourite outfit was a black pullover with a close-fitting neckline, bought in bulk on the Internet. No glamorous life, better a book or a good dinner, looking forward to a more normal life.
Will Marchionne leave a script or instructions? "There are no scripts. FCA is a collection of cultures and managers born from adversities," it was the last thing he said at Balocco. A life of service to FIAT that, from January 2019, should have led him to focus only on his beloved Ferrari: "I tried to organize the chaos. Then I didn't think I could have gotten to the level of the best competitors, I would've settled for the middleranking. No one believed it. The idea to give up never crossed my mind, rather the thought that, perhaps, I shouldn't have taken the job. But it was the FIAT, it was an institution of the country I grew up in."
The first manager not to have "known" and worked with "l'avvocato": "I found Gianni Agnelli a charming person. I was really interested in his trimming, what he could move with a word, a gesture." Marchionne has also earned a reputation for being overly blunt and outspoken, which has drawn both praise and criticism.
In a 2009 Forbes interview, Massimo Vecchio, an analyst with Mediobanca, commented on the contrast and Marchionne's controversial management style, stating: "He's got a lot of American in his management style. The only thing that matters to him is results. If you don't deliver, you are out. He is quite ruthless. When Marchionne took over the company [Fiat], he was literally firing one manager a day but there was a leadership problem and nobody wanted to take hard decisions. The communication from bottom to top in management was slow and wrong. He also changed that. He reduced the layers of management and gave his role a more direct view of what the business was doing. And, of course, his ego is very big and sometimes people who had clashes with him were basically fired. Looking at his style from outside it seems awful, but he delivered."
Americans have come to know Marchionne as a man of few words, always incisive and often rough. "When he spoke, we were all listening to him as if entranced", Steve Rattner, the Tsar of that save, told years later, "we never thought it was real to get the chance of listening to a language no one else seemed to be able to speak in Detroit. I had with Marchionne very hard discussions, but when we decided to grant the second tranche of government subsidies to Chrysler, the one of 8,1 billion dollars, was obvious to us that we were betting the money on him, and not on the company."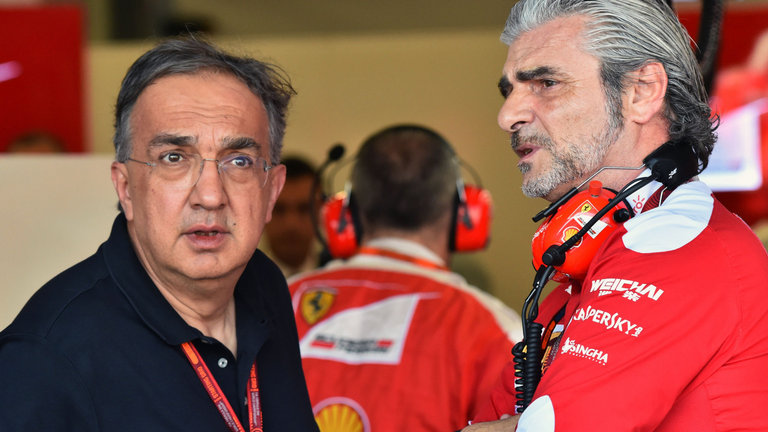 He was a Canadian Certified General Accountant, barrister, and a fellow of the Certified General Accountants of Ontario. He attended St. Michael's College School, before moving on to complete his undergraduate studies in philosophy at the University of Toronto and then earning a Bachelor of Commerce in 1979 and an MBA in 1985, both from the University of Windsor and a law degree from Osgoode Hall Law School of York University in 1983. Marchionne received an Honorary Doctor of laws degree from Walsh College in 2013.
The man who has moved borders always a bit further. Who had his own time zone: zero. That, one day, a few months ago in Maranello, confessed "I'm tired." It was impossible that 14 years passed more on the plane between Europe, America and Brazil, than in those many offices, days and nights absorbed by the transformation of a company that went bankrupt in a high-profitability global player, hadn't consumed him. And about the Red he was telling: "they called me a madman, when I said that it had to be compared to groups of luxury and that to me it was worth at least EUR 10 billion." Today the stock exchange evaluates it 24, as much as the infinitely grander FCA.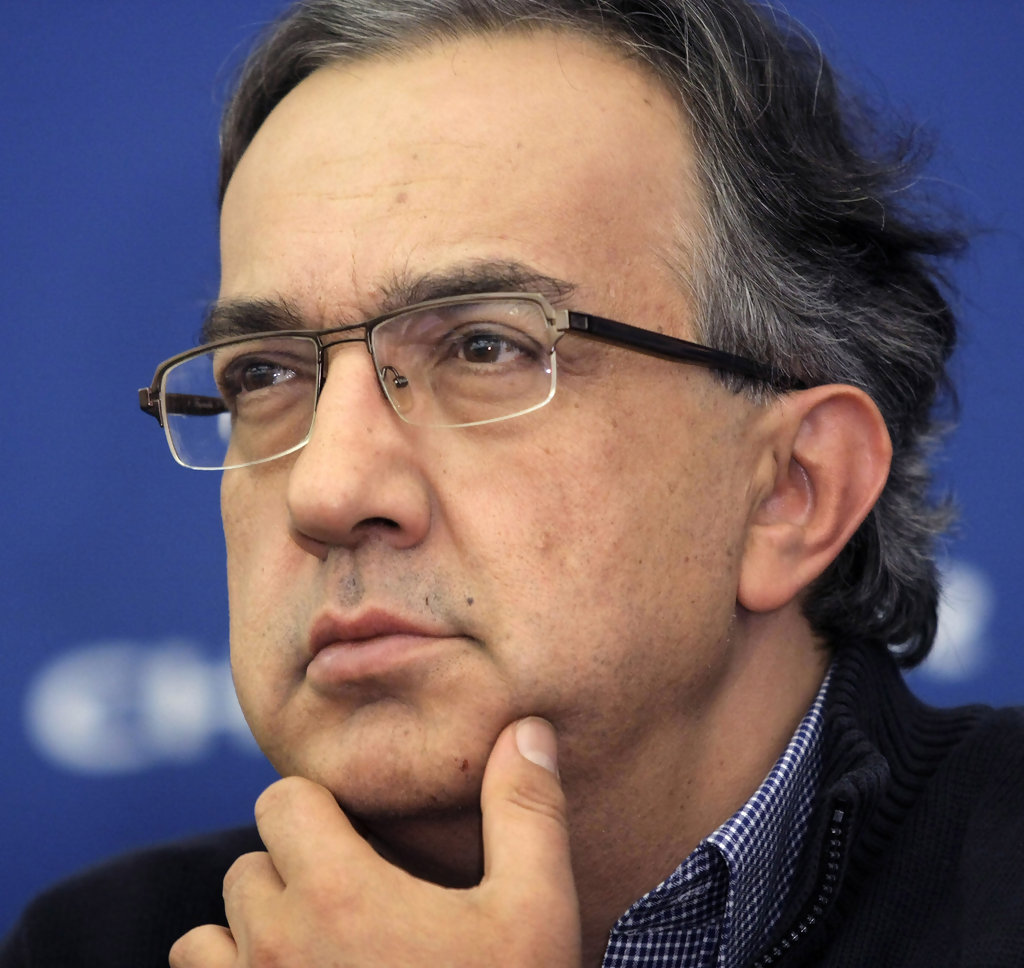 Sergio Marchionne, June 17, 1952 – July 25, 2018, was an Italian-Canadian executive who was born in Chieti, Abruzzo, Italy, the son of Concezio Marchionne, from Cugnoli (also in Abruzzo), and Maria Zuccon from Carnizza (today Krnica, Croatia) near Labin in Istria. His father served as a carabiniere in Istria, where he met his future wife. At age 13, Sergio emigrated with his family to Toronto, where they had relatives.
He was the Chairman & CEO of Fiat Chrysler Automobiles, the Chairman and CEO of Ferrari and also Chairman of Maserati. He was widely recognized for turning around Fiat Group to become one of the fastest growing companies in the auto industry, returning it to profitability in 2006 in less than two years. In 2009, he was instrumental in Fiat Group forming a strategic alliance with the ailing US automaker Chrysler, with the support of the US and Canadian governments and trade unions. Less than two years later, following its emergence from Chapter 11, Chrysler returned to profitability, repaying all government loans. In 2014, Fiat and Chrysler merged into a new holding company, Fiat Chrysler Automobiles, now the seventh-largest automobile manufacturer in the world. Following complications from surgery, Marchionne resigned from his positions as CEO in July 2018 and died a few days later.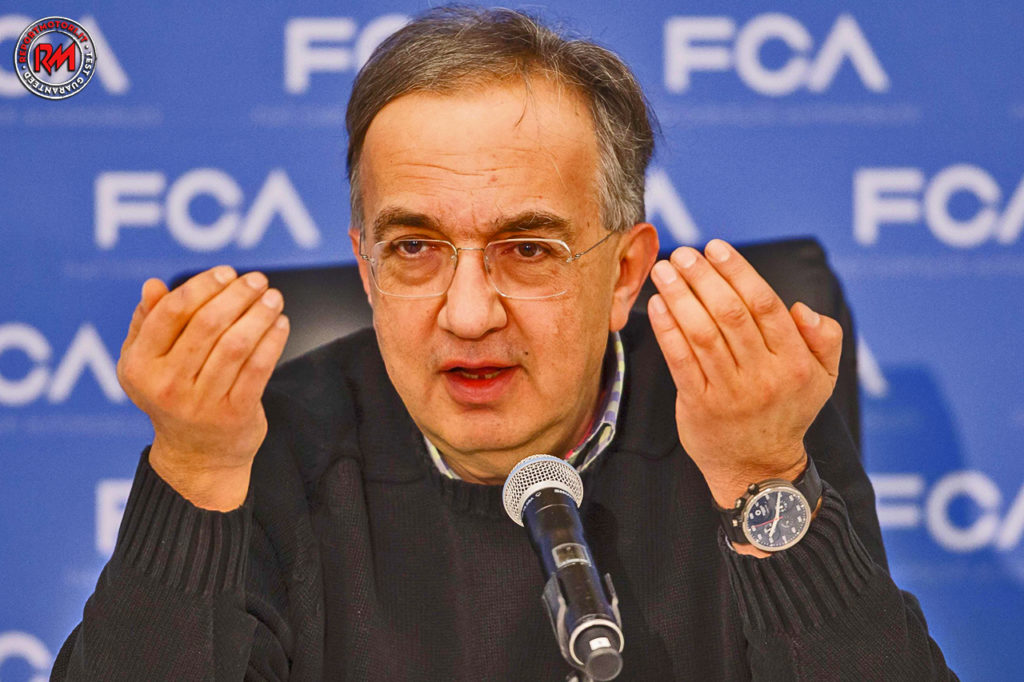 Quotes by Sergio Marchionne:
"The price paid for such power, prestige, wealth has been terrible even on my personal relationships."
"We sons of Abruzzo are hardcore, in these places you never give up."
"Charisma is not all. Like beauty in women in the long run it is not enough."
"The Ferrari is the best thing that's happened to me."
On the eve of his hospitalization in Switzerland he said: "I think I'll stay in the hospital a few days. I don't think we need to change the agenda too much."
"Better late than sorry."
"Mediocrity is not worth the trip."
"To cite Enzo Ferrari, we will always sell one less Ferrari than the market wants, that's a policy that will never change."
Telephoning Alfredo Altavilla, who had been for 14 years his trusted right-hand man, alongside him in all adventures on both sides of the Atlantic, at 2.00 in the morning, "I've got an idea, we leave right now to Detroit, the plane is already prepared."
"We can never say: things are going well. If anything: things aren't so bad. We have to be paranoid. The route is really difficult. We're survivors and the honor of survivors is to stay alive."
"Of my collaborators I make on-going evaluations, every day I give them marks."
"Leadership is not anarchy. In a big company who's in charge is alone. Collective guilt doesn't exist. I feel a lot of times alone."
"I do not for one second believe the rule that the younger they are the better they are. Indeed, I am for recognition of people's ability, whether they have thirty or sixty years."
"If I have a method it's a method that is based on an incredible flexibility with just a single characteristic destined to competition: to be designed for responding to market needs. If it violates this rule it's a method that won't mean anything."
"I don't really care about the power. I respect roles, power at institutional level, that yes. It's a lesson of my father, who was marshal of the Carabinieri. Mine is an industrial power which I try to exercise with care, remaining faithful to moral obligations. None of what I do is driven by self-interest. I meet up with politicians on business only, I don't go to the salons of Turin, Milan, Rome."
"To be honest I can't see my future after the FIAT. This is not the first company that I've restructured, but it's undoubtedly the one that I think is allowing me to practice all my skills. I fear I don't have inside me the energy for another cycle of this intensity."
"To write a letter is the kind of thing you do only with people that you truly care about."
"Focusing on ourselves is such a little ambition."
"Leaders, great leaders, are people who have a phenomenal ability to draw and redraw relations of creative collaboration inside their teams."
"The true value of a leader isn't determined by what he has reached in his career but by what he has given. It is not measured in terms of the results he achieves, but of what he's capable to leave behind."
Quotes about Sergio Marchionne:
"Sergio Marchionne is the number one of Italian managers, one of the symbols of Italian genius worldwide." Silvio Berlusconi.
"This is definitely the hardest letter I've ever had to write. Sergio has been the best C.E.O. one could desire, it was because of his intellect, his perseverance and his leadership if we managed to save the company." John Elkann.
"Many have called him a merciless genius, he seems to me a man with a very tiring destiny, marked by exceptional intelligence and DNA." Daria Bignardi.
A reader of an Italian newspaper said: "I've seen Marchionne up close once. We were in a hotel around Capodichino Airport, in Naples. One of those hotels for transients, half-decent. I went down in the breakfast room at half past six. He was there having already finished. That morning I realized who Marchionne was, one of those who, if requires sacrifices is the first to make them. A man."