The man who has played a vital role in the sport of F1 for four decades. He masterminded 16 constructor's and driver's world titles and worked with the likes of Michael Schumacher and Lewis Hamilton.
It took Ross Brawn just a GP to be convinced of Michael Schumacher's amazing driving skills. It was the Belgian GP on 24 August 1991, when the 22-year-old German driver, suddenly parachuted in F1 to replace Bertrand Gachot which had gone to jail in England while driving a Jordan. The German drove on a car he didn't know, on a circuit he didn't know, suddenly qualified seven, in front of his more experienced team mate Andrea De Cesaris. From the next race on Flavio Briatore hired him, to make him race at Benetton, whose technical director was the same Ross Brown. "Tom Walkinshaw (the sporting director) and me knew Michael since he was racing prototypes, the British engineer says, so we had an advantage compared to other teams. We knew we want him". Since then the link between Michael Schumacher and Ross Brawn would never be interrupted.
The news that Ross Brawn would become F1's new managing director, following a restructuring of the sport's top dogs which has seen Bernie Ecclestone's reign as F1 supremo come to an end, has brought back into the paddock one of the sport's greatest ever innovators and leaders.
New F1 CEO Chase Carey said Brawn "brought his magic touch to every team with which he has worked, has almost unparalleled technical knowledge, experience and relationships, and I have already benefitted greatly from his advice and expertise".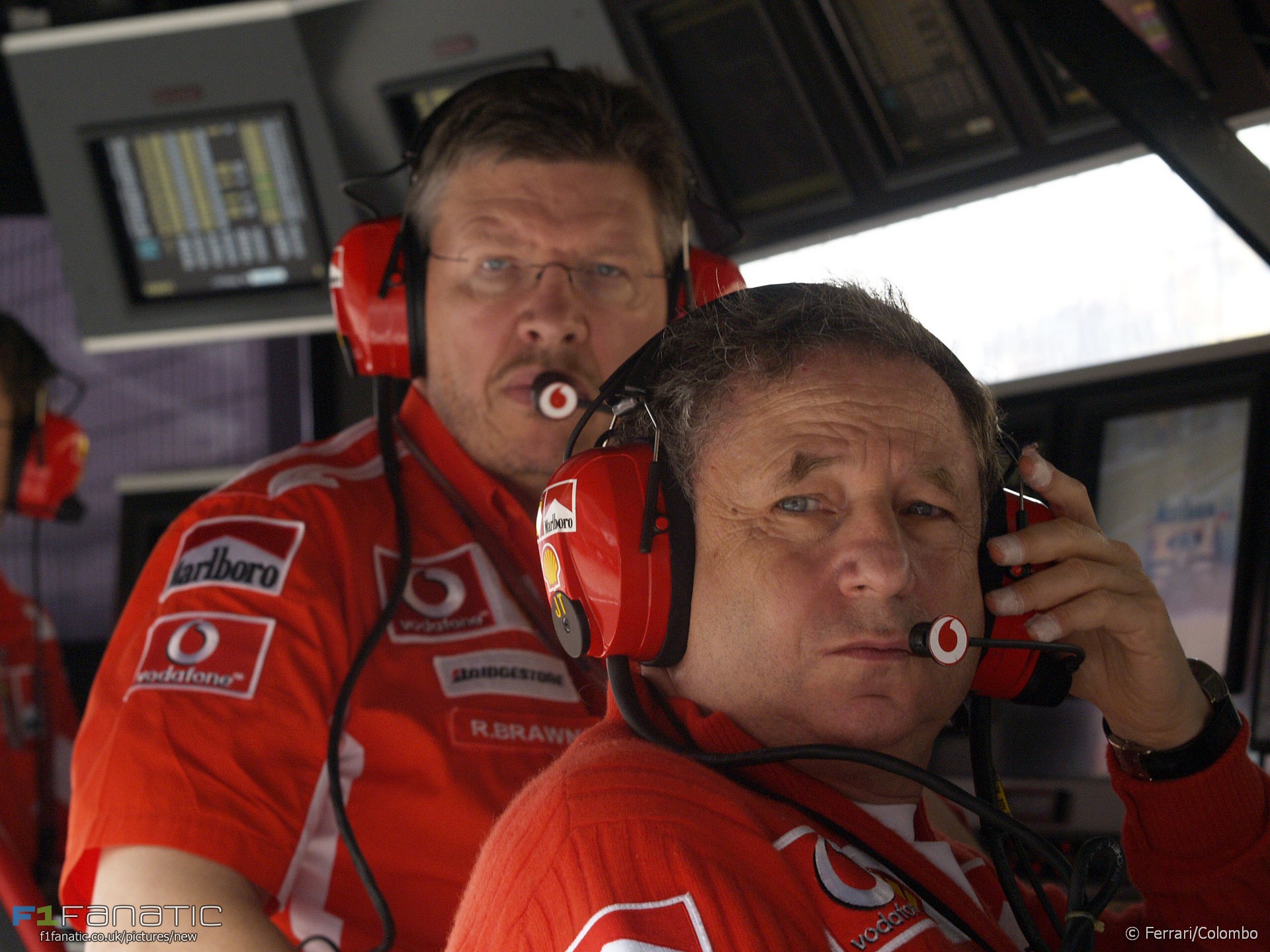 Ross James Brawn was born on 23 November 1954 in Ashton-under-Lyne, Lancashire, England. He started his motorsport career in 1976 with the lowly March team as an extremely lowly milling machine operator, Brawn worked his way up through F1's ranks.
By the 1990s, he'd become technical director of first Benetton and then Ferrari, presiding over the reign – there is no other word – of Michael Schumacher. Brawn masterminded all seven of the German's World Championships, before moving on to becoming team principal for Honda, Brawn and then Mercedes. Successful as a designer, strategist and leader, having followed Michael Schumacher to Ferrari in 1997, by 2000 Brawn had helped to hone the team's technical department to the point where Schumacher could claim the Scuderia's first Drivers' title since 1979.
For the 2002 season, Brawn collaborated with his old partner in crime Rory Byrne on what would become one of the most successful Ferraris of all time, the F2002. The car was a tour de force, winning 15 out of 19 races that year in the hands of Schumi and Rubens Barrichello, and claiming both the Drivers' and Constructors' titles to boot. Ross Brawn has had a hugely successful career in F1 to date, with the Brit part of the dream team that dominated the sport with Michael Schumacher – both at Benetton and then again at Ferrari. Brawn was left picking up the pieces after Honda withdrew from F1, but another championship followed with his self-titled team. He continued to lead when Mercedes took control, but the stint ended in 2013.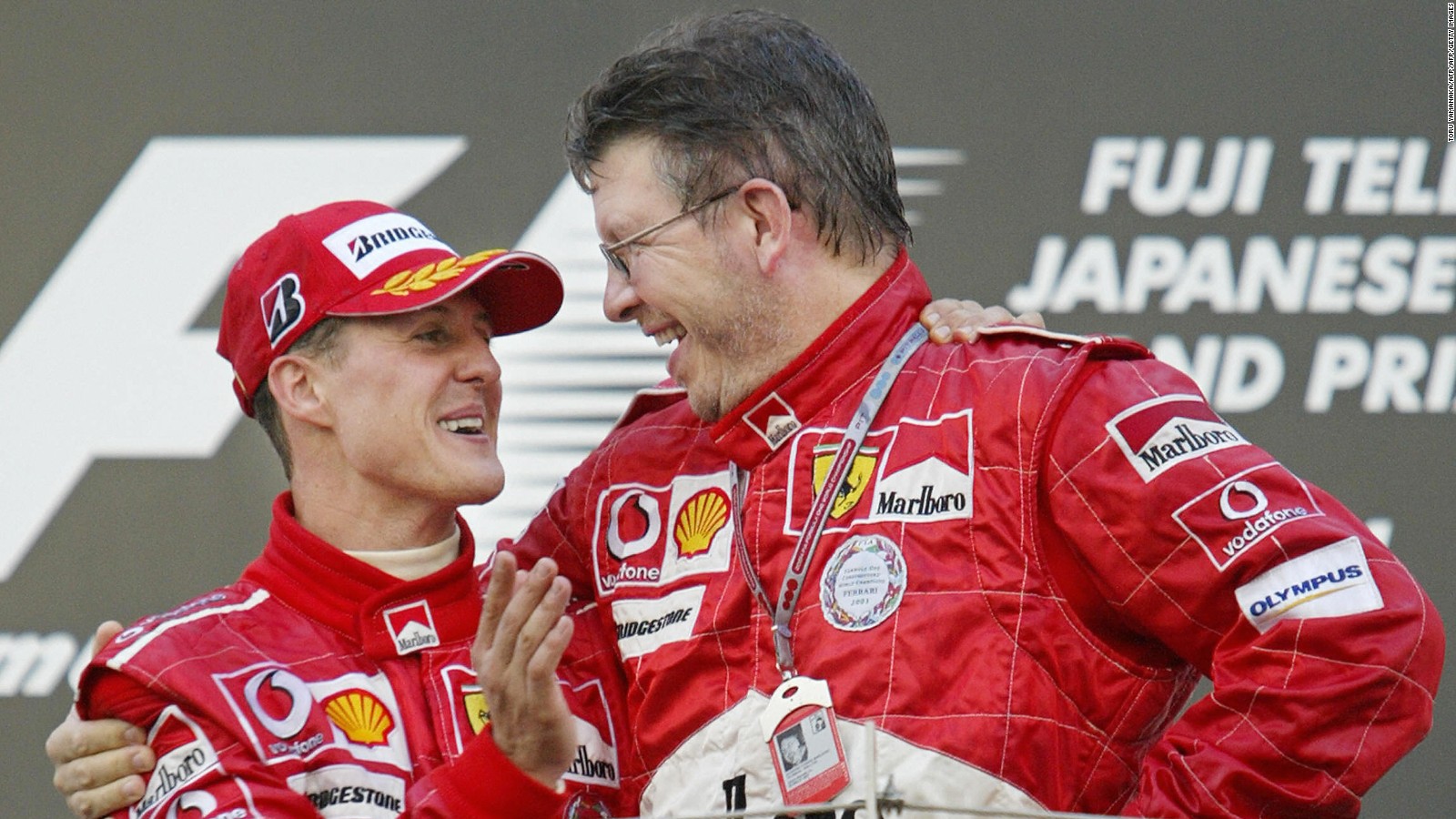 In 2017, he joined the Formula One Group as managing director of the sporting side. Brawn's education came in the form of Mechanical Engineering, after he was taken on as an apprentice for the UK Atomic Energy Authority. He made the switch to F1 in the mid 1970s, joining at the base of the career ladder – as a milling machinist for Williams. Gradually, he made his way up through the development departments, spending time in the wind tunnel, as well as with other aerodynamic areas. Brawn became chief designer at the Arrows team in 1986, helping to produce some quick machinery that was noticed by Tom Walkinshaw. After working on some sportscars, particularly designing the 1991 World Championship winning vehicle, Brawn joined Benetton as technical director. With Rory Byrne designing the cars, and Michael Schumacher driving them, the trio secured two consecutive championships in 1994 and 1995. Brawn and Schumacher's move to Ferrari was even more successful, and Brawn began to make a name for himself as a shrewd strategist. The team pushed Schumacher to five consecutive championship victories, an unprecedented level of success. Brawn lives in Stoke Row, near Henley-on-Thames. In his spare time, he enjoys gardening, fishing (he's a keen salmon and trout fisherman) and listening to music. He is married to Jean.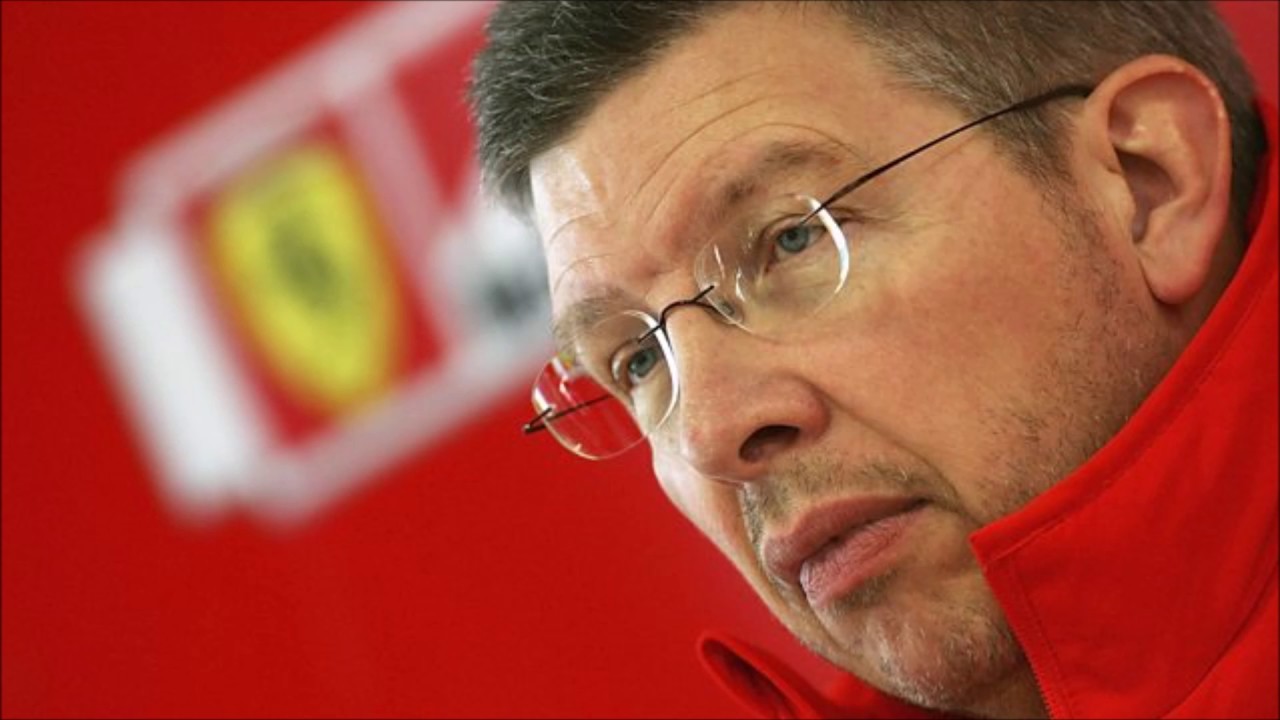 Bernie Ecclestone's attitude to Formula One is best summed up by the following quotes:
For Ecclestone "Life's a game and money keeps the score".
"No profit, no fun", goes another Ecclestone mantra.
"If anyone ever tries to grab Formula One I'll do a 'scorched earth'", he said in the early 2000s. "I'll make sure there's nothing left after I've gone."
"He certainly doesn't like other people making money out of Formula One", remarked Ross Brawn, one of the men now charged with the immense task of replacing him ….
Good luck Ross.