What drives a very handsome man, successful actor and businessman, famous worldwide and enormously rich, to mess with fate in a corner? In the reply to this question lies the human and technical stature of Paul Newman. Behind the wheel, Paul was a professional and a fine driver. Early in his career he didn't drive Ferrari but Datsun. He had fully paid his dues and had earned the respect of his fellow drivers. He was one hundred percent one of them and as such they treated him. He was risking his life like them and, above all, he was enjoying race-going like them. Paul Newman was a driver, not an actor-driver.
The wet dream of millions of women worldwide. Marlon Brando, Steve McQueen and James Dean are the distinguished colleagues to whom he was compared with. A crystalline beauty marked by his unforgettable blue eyes, "two small blue lakes embellished by gold dusts", as Oriana Fallaci who met and interviewed him in 1963 wrote.
A stellar career, perhaps not justly celebrated by the Academy, which rewarded him with an Oscar only three times, and a socially-committed life he cared about more than any prize and recognition: "I would like if people would think that beyond Newman, there's a spirit that takes action, a heart, and a talent that doesn't come from my blue eyes." Allergic to the light, to paparazzi and to cover scandals, he wins from the start fame of private and surly actor; due to his directness and authenticity he will never have a good relationship with Hollywood establishment and with the Academy. To make him being a maverick star also the unique and absolute love for his second wife, the actress Joanne Woodward: "Why go out for a hamburger when you have steak at home?"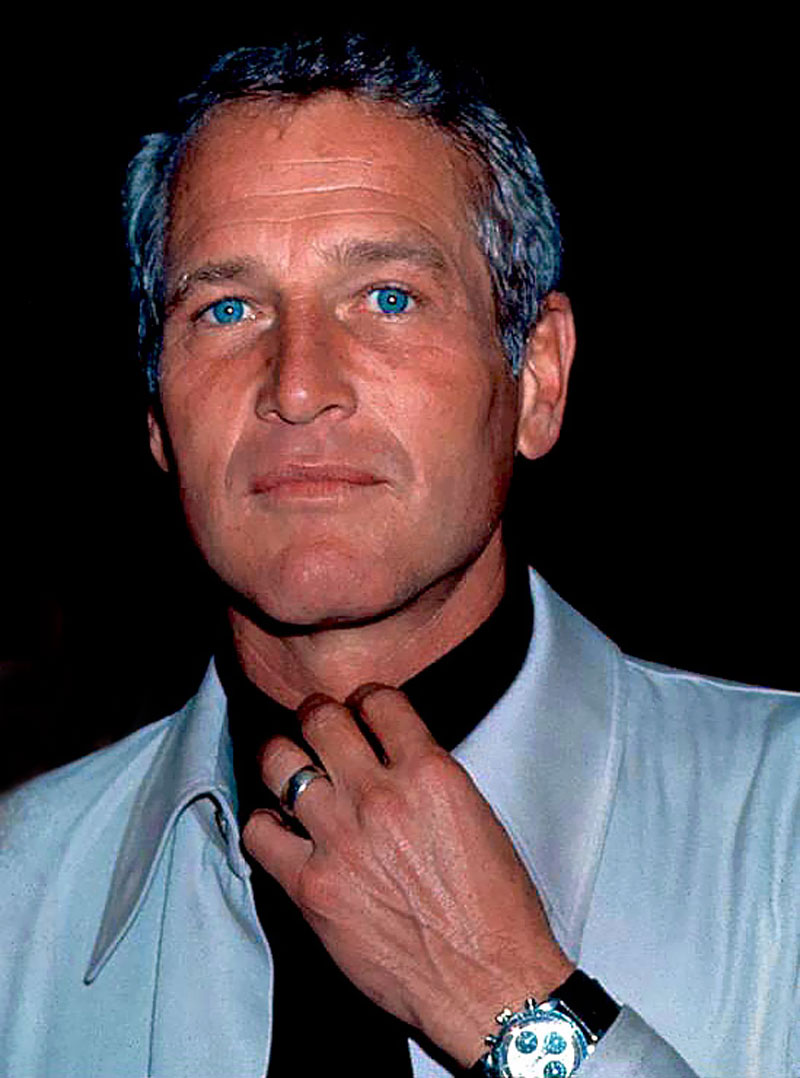 "Dreams without movement are delusions, escapes, kid's play. You have to put your feet into your dreams if they're ever going to be reality. The dreamers we know and love today are the ones who worked the hardest."
"I have an extraordinary attention span. I manage to juggle two or three different ideas at the same time, and that's probably - if I have a gift, that's probably the best gift that's given me."
"The first time I remember women reacting to me was when we were filming Hud in Texas. Women were literally trying to climb through the transoms at the motel where I stayed. At first, it's flattering to the ego. At first. Then you realize that they're mixing me up with the roles I play — characters created by writers who have nothing to do with who I am."
"Winning isn't everything.... it's just all there is."
"I had no natural gift to be anything — not an athlete, not an actor, not a writer, not a director, a painter of garden porches — not anything. So, I've worked really hard, because nothing ever came easily to me."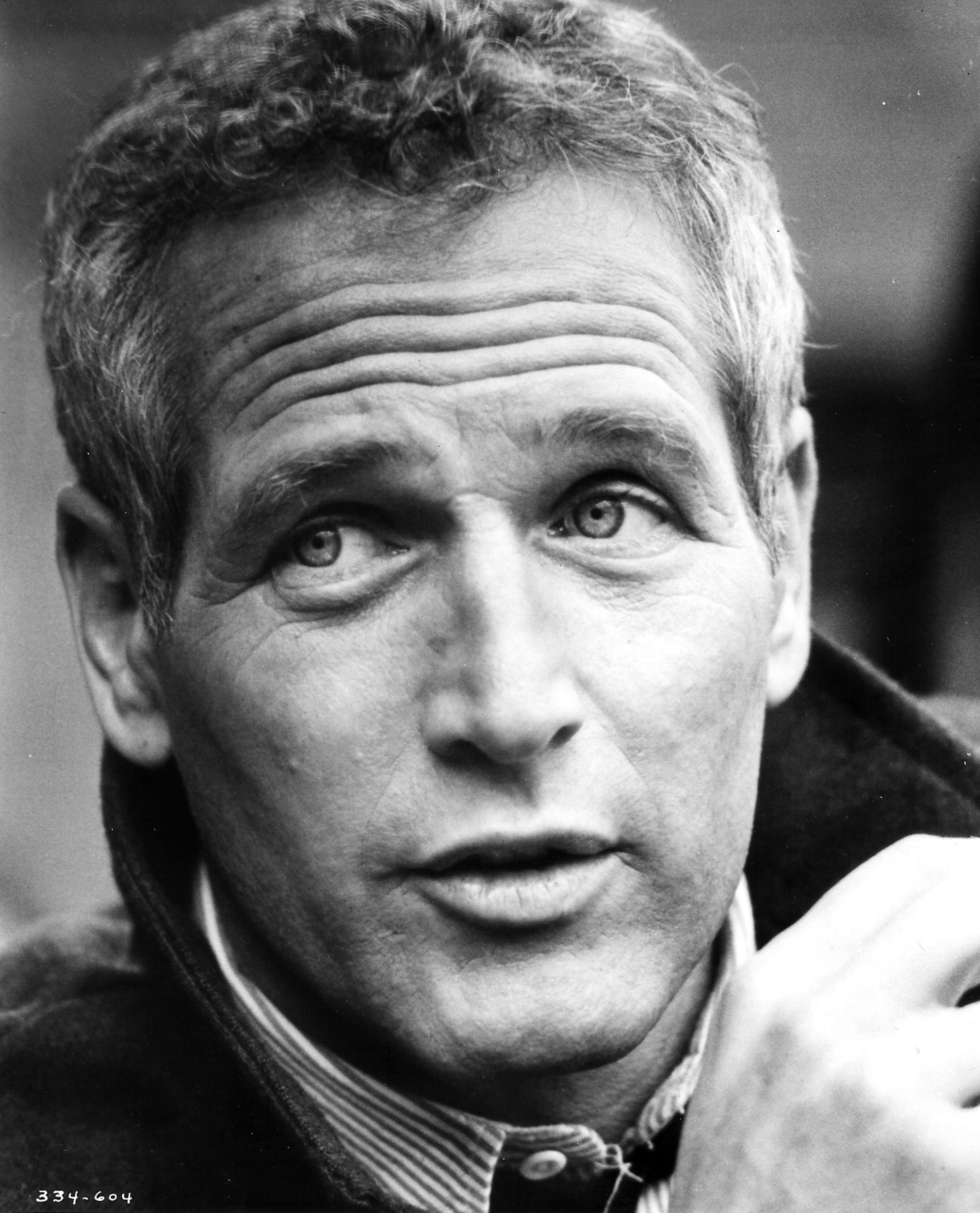 "Acting is a question of absorbing other people's personalities and adding some of your own experiences."
"Men experience many passions in a lifetime. One passion drives away the one before it."
"You only grow when you are alone."
"Paul likes to test himself. That's what makes Paul run. He's got a lot of courage, a highly underrated element in people's lives these days." Joanne Woodward
Newman was an auto racing enthusiast, and first became interested in motorsports ("the first thing that I ever found I had any grace in") while training at the Watkins Glen Racing School for the filming of Winning, a 1969 film. In the movie, in which he recited beside his wife Joanne Woodward, Newman played a racing driver, Frank Capua, who puts everything on the line, including his marriage, to enter a competition in Indianapolis.
Because of his love and passion for racing, Newman agreed in 1971 to star in and to host his first television special, Once Upon a Wheel, on the history of auto racing. It was produced and directed by David Winters, who co-owned a number of racing cars with Newman. He even began racing professionally. His first professional event as a racer was in 1972 at Thompson International Speedway, quietly entered as "P.L. Newman", by which he continued to be known in the racing community.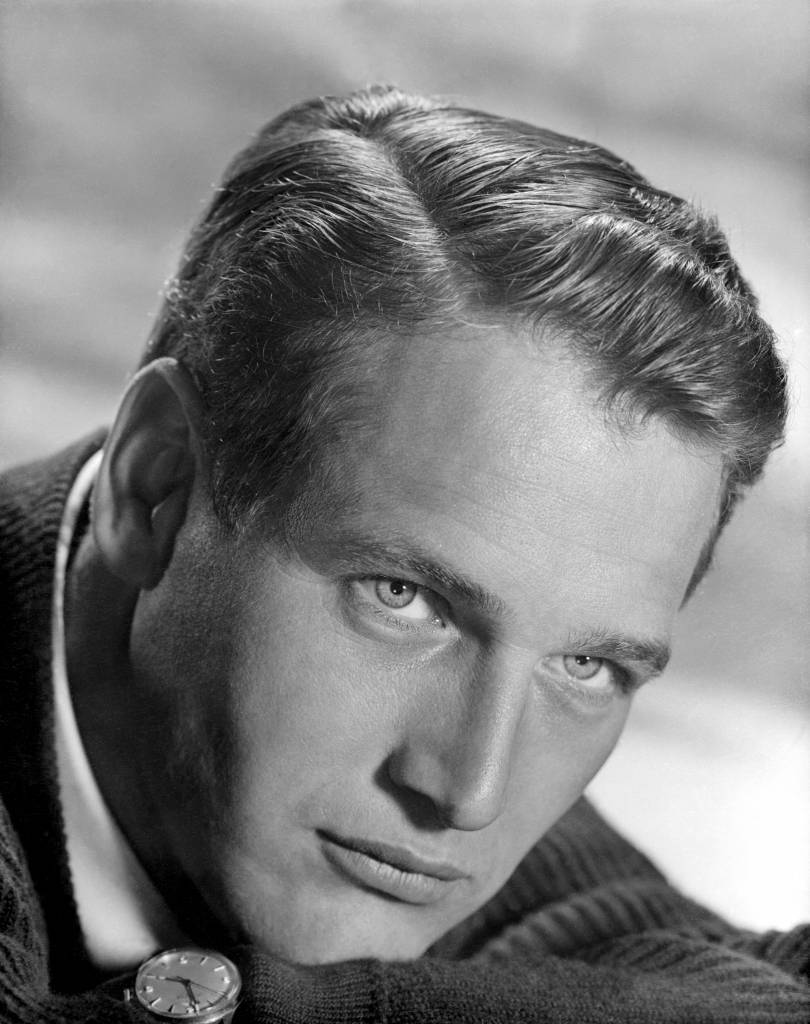 He was a frequent competitor in Sports Car Club of America (SCCA) events for the rest of the decade, eventually winning four national championships. He later drove as third driver in the 1979 24 Hours of Le Mans in Dick Barbour's Porsche 935 and finished in second place. The actor, born in Shaker Heights in Ohio, drove just for a few hours, during the day and night, posting fast lap times. From the mid-1970s to the early 1990s, he drove for the Bob Sharp Racing team, racing mainly Datsuns (later rebranded as Nissans) in the Trans-Am Series.
At the age of 70 years and eight days, Newman became the oldest driver to date to be part of a winning team in a major sanctioned race, winning in his class at the 1995 24 Hours of Daytona. Among his last major races were the Baja 1000 in 2004 and the 24 Hours of Daytona once again in 2005.
During the 1976 auto racing season, Newman became interested in forming a professional auto racing team and contacted Bill Freeman who introduced him to professional auto racing management. Their company, "Newman Freeman Racing", specialized in Can-Am, Indy Cars, and other high-performance racing automobiles, was very competitive in the North American Can-Am series in their Chevrolet-powered Spyder NFs. Newman and Freeman began a long and successful partnership which culminated in the Can-Am Team Championship trophy in 1979. The team gave, among others, Keke Rosberg, the next Formula One World Champion, the start.
>Newman was associated with Freeman's established Porsche racing team which allowed both Newman and Freeman to compete in S.C.C.A. and I.M.S.A. racing events together, including the Sebring 12-hour endurance sports car race. Freeman was Sports Car Club of America's Southern Pacific National Champion during the Newman Freeman Racing period. Later Newman co-founded Newman/Haas Racing with Carl Haas, a Champ Car team, in 1983, going on to win, especially with the couple of champions Nigel Mansell and Mario Andretti, over a hundred races and 8 drivers' championships under his ownership.
Today the Haas team races in Formula 1. The 1996 racing season was chronicled in the IMAX film Super Speedway, which Newman narrated. He was a partner in the Atlantic Championship team Newman Wachs Racing. Having said he would quit "when I embarrass myself", Newman competed into his 80s, winning at Lime Rock in what former co-driver Sam Posey called a "brutish Corvette" displaying his age as its number: 81. He took the pole in his last professional race, in 2007 at Watkins Glen International, and in a 2008 run at Lime Rock, arranged by friends, he reportedly still did 9/10ths of his best time. Newman was posthumously inducted into the SCCA Hall of Fame at the national convention in Las Vegas, Nevada on February 21, 2009. Newman's racing life was chronicled In the documentary Winning: The Racing Life of Paul Newman.
Andretti said: "He was such a fighter. I would call him and we'd talk about, what else, racing. It was not the career that he in any way contemplated. It just came about at a point in his life that he thought it was fun. I think he found a great relief being involved in the sport. I think he enjoyed the camaraderie. His privacy was respected by all, and he liked that. He just liked to be one of the gang - one of the boys."
Paul Leonard Newman, January 26 - 1925 – September 26 - 2008, was the second son of Theresa Garth (née Fetzer, Fetzko, or Fetsko; Slovak: Terézia Fecková; died 1982) and Arthur Sigmund Newman, who ran a sporting goods store. Paul's father was Jewish, the son of emigrants from Hungary and Poland. His mother was born to a Slovak Roman Catholic family in Peticse, in the Austro-Hungarian Empire.
Graduating in 1943, Paul briefly attended Ohio University. He served in the United States Navy in World War II in the Pacific theater. Initially, he enrolled in the Navy V-12 pilot training program at Yale University, but was dropped when his color-blindness was discovered. Newman arrived in New York City in 1951 and later was hesitant to leave it for Hollywood - Oscar Levant wrote that Paul initially had said: "too close to the cake. Also, no place to study".
Newman was married twice. His first marriage was to Jackie Witte from 1949 to 1958. They had a son, Scott (1950–1978), and two daughters, Stephanie Kendall (born 1951) and Susan (born 1953). Scott died in November 1978 from a drug overdose. Newman met actress Joanne Woodward in 1953. Shortly after filming The Long, Hot Summer in 1957, he divorced Witte and married Joanne early in 1958. They remained married for 50 years, until his death in 2008. They had three daughters: Elinor "Nell" Teresa (b. 1959), Melissa "Lissy" Stewart (b. 1961), and Claire "Clea" Olivia (b. 1965).
Newman won and was nominated for numerous awards, winning an Academy Award for his performance in the 1986 film The Color of Money, a BAFTA Award, a Screen Actors Guild Award, a Cannes Film Festival Award, an Emmy Award, and many others. His acting skills and blue eyes captured the attention of generations of movie lovers. He was known for his striking good looks and clear blue eyes.
Newman retired from acting in May 2007, saying: "You start to lose your memory, you start to lose your confidence, you start to lose your invention. So, I think that's pretty much a closed book for me." He came out of retirement to record narration for the 2007 documentary Dale, about the life of NASCAR driver Dale Earnhardt. Newman is one of four actors to have been nominated for an Academy Award in five different decades. The other nominees were Laurence Olivier, Michael Caine, and Jack Nicholson.
In June 2008, it was reported in the press that he had been diagnosed with lung cancer. A.E. Hotchner, who partnered in the 1980s with Newman to start Newman's Own, told that Newman had told him about being afflicted with the disease about 18 months prior. Newman died on the morning of September 26, 2008, in the presence of his family. His body was cremated after a private funeral service near his home in Westport.
He was a co-founder of Newman's Own, a food company from which he donated all post-tax profits and royalties to charity. As of January 2017, these donations have totalled over US$ 485 million.
On October 26, 2017, Paul Newman's Rolex Daytona was auctioned in New York by Phillips Auctioneers for $17.75 million, making it the most expensive wristwatch ever sold.