Statistically, the best driver in the history of F1, the best Ferrari driver ever, the miracle worker – Mr. Michael Schumacher. The best of all. The German devotion of bygone days, an unbeatable ability for grouping, a big Italian hearth. And an alien body, unlike anyone ever in motorsports races. Hard to imagine a better driver than Schumacher from the Ferrari days. Maybe even for the best Senna. The two greatest champions that the Formula 1 has ever known. Saying who of the two has been the best depends on personal taste and maybe it's not important. Let us be glad to have seen both of them driving.
Schumacher pushed the car to the limit and made it stay on it with infinite, strenuous steering corrections, for the whole race. No other driver could, except for short, tiring periods of the GP. Or over one lap or an overtake, in which the instinct, class and the risk appetite of the Crusader Senna were unmatched. Michael Schumacher was a machine that crushed opponents both physically and mentally. And he set the car like nobody, to win the race, not over one lap. Found rhythm, it was a matter of time. Michael took no prisoners, he won. If you also drive Ferrari in the best time of its history, with the best technicians, then you become a king, with a whole country at your feet. Then it's too much, even for Michael. This way you can do only in Heaven.
Him and Ferrari were as one. For the team, he was a myth. He was one of them, one of the guys. When he was racing, the world came to a stop, and he won, he won, and he won again. There won't be others like him. He is the most loved and respected, a true idol. So lucky and so unlucky. Destiny took its toll. You can't fly this high, you can't win for ever, even Michael and Ayrton, Gods of speed.
Michael Schumacher's monumental achievements came about through a perfect storm of an exceptionally talented and hard-working driver, ground-breaking technical achievement, a bottomless pit of money and a ruthless management. Schumacher at his peak would have been a challenge for the best of any era. His combination of blistering pace and metronomic consistency was a potent mix. His particular excellence was his ability to operate at his peak on every lap, of every race, for years at a time. Schumi was also a rain master, winning 17 of the 30 wet races contested. Most experts judge a driver's driving ability by watching him in the wet because it takes certain finesse and skill to control a car on those conditions.
Schumacher, nine years younger than Senna, was certainly more scientific: heart rate monitors, blood samples, electrolyte levels. Ayrton – more worldly, white collar, better educated – graduated directly from F3, whereas Schumacher stayed on a year to contest the FIA Sportscar World Championship (again) under the tutelage of Mercedes-Benz. Senna thus jumped from nimble 160bhp front-runner to mid-grid turbo monster, whereas Schumacher arrived in F1 with experience of 900bhp and 200mph-plus; manufacturer pressures and processes; tyre and fuel management; strategy and tactics.
Leaner, meaner and more logical, though not necessarily faster, Schumacher's operating system was tailored for an increasingly regimented, digitised sport controlled by nerd-do-wells. Senna provided a spark. Schumacher – Senna 2.0, if you like – was plugged in. Same planet. Different world. I do rate Schumacher a slightly better racer than Senna. Where I think Michael has the advantage is in team-building/car development.
Statistics cannot tell the whole story, it's a typical case where the numbers can mislead to wrong conclusions. Some can argue that having the most wins automatically makes Michael Schumacher the greatest driver ever. But on wins-per-start ratio he is 'only' fifth (325/91, every 3.57 races), behind Juan Manuel Fangio (51/24, every 2.13 races), Alberto Ascari (32/13, every 2.46 races), Jim Clark (72/25, every 2.88 races) and Sebastian Vettel (120/39, every 3.08 races). The quality of the other competitors and equipment can distort the numbers in a very strong manner.
To compare two of the strongest pilots of the history we have to compare their ability to produce "magic"! For those two guys, winning with the best equipment was nothing more than their obligation. The "magic" is to win without the best equipment, to resist under pressure, to keep going with a semi broken car, to perform even with a pathetic team, to build the team and keep good feeling inside team.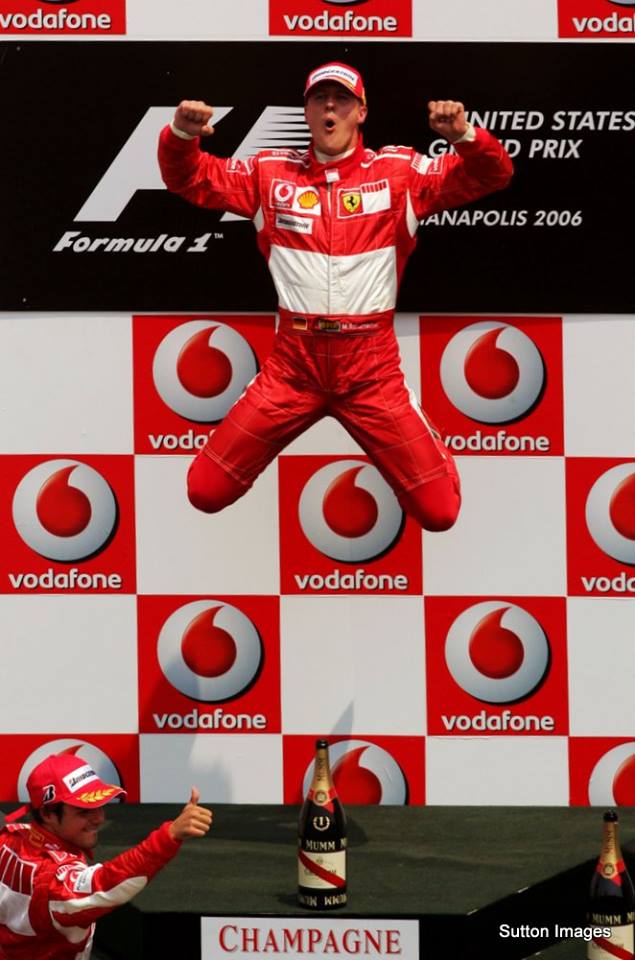 Schumacher was a bit greater of the two on the track, just simply knows how to win races and titles better than Senna ever could. Some F1 established people, like Lauda, Alesi, Piquet, Rory Byrne (who worked with both of them) think higher of Schumacher than Senna. Legendary British journalist Denis Jenkinson, 'Jenks', a man who had spent the previous half-century watching the best in the business at close quarters, was standing at the crest of Eau Rouge and took notes. He timed each driver with a stopwatch from the La Source hairpin through to when they passed him and announced the 22-year-old Schumi fifth fastest behind Senna, Mansell, Patrese and Berger. At his first ever Formula 1 outing and having never driven any kind of car on Spa Francorchamps circuit before!
Michael made his F1 debut in 1991 with Jordan team and, just 12 months later, had won his first Grand Prix, driving for the Benetton team alongside Nelson Piquet - world champion in 1981, 1983 and 1987. If the Brazilian wasn't already halfway out the door in what would be his final season in F1, Schumacher's arrival in the team certainly hurried him on his way. The young German out-qualified his vastly more experienced teammate four times out of five in the season run-in, scoring only half a point less than him in the time they were together.
Schumacher only raced Senna in 1992, 1993, and 1994. In 1992 and 1993 Senna did beat the rookie Schumacher, but up until the 1994 the German did have the upper hand on him. In the 1993 and 1994 seasons Schumacher gave Senna a really good run for his money in many of the wheel to wheel battles. People say that in '93 Schumacher had an advantage in the engine (McLaren was forced to take a customer supply of Ford V8 engines which were two specifications behind that of Ford's factory team, Benetton, but only 8-10 horsepower difference), but Senna had superior TAG electronics, including an effective active suspension system, the best at the time.
At Silverstone, Schumacher beat him by a great margin with a great overtaking in the middle, and in 94 Senna had a V10 with reportedly 80-100 horsepower more than Schumacher's V8 engine. In 1993 Schumacher only had traction control in Monaco, where he was leading the race with 15 second advantage over Senna, however his engine cruelly gave up half way through the race. On top of this Senna was a matured driver at his peak when a young and inexperienced Schumacher came on the scene.
McLaren had in 93 a lot more experience than Benetton with active suspension and semi-automatic gearbox, because in 92 Senna used active suspension and semi-automatic gearbox were Schumacher had to use a manual gear box and conservative suspension the entire year. In 94 Senna was losing the championship, he knew it, and was obvious that he was feeling the pressure from Schumacher, reason why he was making several mistakes. Yet, Senna claimed pole positions in those first 3 races. Williams had the best car for 1994 but not at the beginning of the season because they were still trying to sort out the car without their active suspension.
But all teams have to adjust to new rules. Schumacher win first race of the season in Brazil (Schumacher was leading; Senna was trying to reduce the gap to him, but then spun off on lap 56, just pushing too hard) and second race in Japan (at the start, Schumacher got ahead of Senna, later Senna spun and was hit by Larini, taking both out) with fastest lap in both races. The German was leading Senna in the drivers' championship by twenty points. The tragic Imola race was won again by Schumacher. In an inclement Monte Carlo, just 15 minutes prior to the race start, Schumacher decided to swap cars - he was ditching his dry-weather set-up in favour of a car more suited to driving in the rain. Some of his rivals were on wet-tyres, others were dry-weather slicks - but on his intermediates Schumacher powered off the line and into an immediate lead. He took a 4 second advantage over the second placed car after only one lap. This hadn't been seen since the days of Clarke.
Schumacher first season at Maranello was one of his greatest. He won three races in a car that was miles off the pace, his driving was on a separate level from the rest. The best was a stunning victory, his first in a Ferrari, in torrential rain at the Spanish Grand Prix in 1996, where he routinely lapped as much as five seconds faster than anyone else. Former world champion Jacques Villeneuve after losing to him simply said: "he has set an amazing standard which we all have to try to follow. I cannot imagine a harder challenge."
In terms of driving I think they were pretty even and share same of principal characteristics, like speed, rain ability, calculating, ruthlessness etc., with a possible little advantage for Michael in race speed consistency and tactics. But Ayrton was capable to perform with everything against him and this was one of his best qualities. His character couldn't let him lose and, because of that, he pushed to the limit more often and more strongly than Schumacher has ever needed to. Schumacher perfected the art of strategic racing, Senna was a master at street circuits. Probably only Jim Clark could approach Senna in terms of speed over a single lap. Pole position statistics are proof of that. Schumacher was on pole for 27.2 percent of his career, whereas Senna was on pole for 40.1 percent of his.
At Monaco, in 1988, Senna put his car on pole position, 1.5 seconds quicker than Prost in the same car. He later said he felt as if he was driving on instinct, watching himself from above. On other hand, Schumacher was noted throughout his career for his ability to produce series of fast laps at crucial moments in a race, to push his car to the very limit for longer periods of time. Schumacher was fractionally better driver over a race distance, being masterful at using "hot" in-laps, just before pitting, to overtake a rival tactically. But he never pulled away from confrontation on the track, either. Ecclestone used to say: "Michael Schumacher is a racer and it's a pity we've not got more like him. Like guys such as Ayrton Senna and Nigel Mansell, he's prepared to take a few risks. F1 doesn't need drivers who pussyfoot around; we want them racing."
The consistency of his laps and hammering down many fast laps on the key moments, all of them on pole position time, was proverbial. These have netted him many unlikely victories. Just look at the fastest laps in race statistics. I also regard Prost as one of the best on racecraft and race consistency. Just reading the race. They are very, very close with each other. Michael was a master of using all car abilities for speed. He was the first to use left foot braking in all conditions and was master to use weight transfer and trail braking to reach the maximum. You can often see at TV graphics that he was using brake and accelerator at the same time. He was a master in driving technique. In time of Ferrari, Ross Brown used to say that testing with Michael behind the wheel can hide some negatives of the car because his abilities to adapt can mask some bad things of the car. His diligence to details, discipline, vision, technical knowledge, relentless pursuit of perfection, ruthlessness, physical and mental preparation and speed makes him incomparable with anyone else.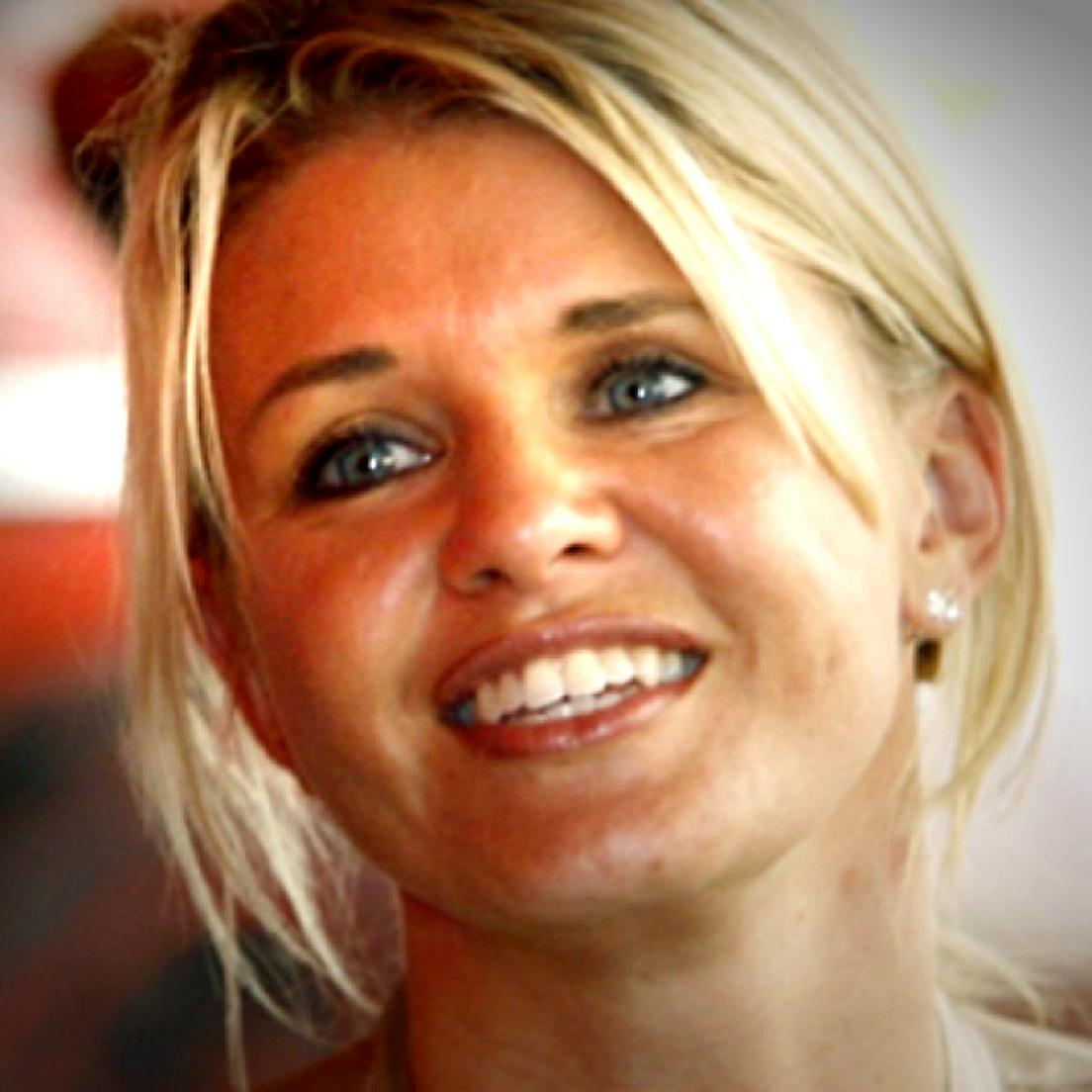 He won the championships with a probably little bit lesser material. All other drivers became champions in the best car of period. Michael also came very near in 1997 and 1998 but in far lesser material. Although he didn't win the championship he made clear what kind of driver he was. Just like Senna did in 1993. There are also some claims on that Senna had great characters to fight to and that is true. But remember in his prime days in 1988-1991 he fought only with Prost and had far better cars than Mansell, Piquet, etc., although they were great drivers. Schumacher on the other hand had fought with lesser material against Williams and McLarens and that compensates this theory.
Remember 1997, 1998 and not that much 1999. In the rain and changing conditions they are both in a class of their own. I would put them equal on this side, with maybe Senna with small edge. They are probably the best wet-weather drivers of all time, for their consistent level of excellence in such conditions, and their total superiority over their peers. In the 2002 book, "Formula 1, The Autobiography", Senna is quoted speaking about the race in Donington: "people later said that my win at the wet in Donington in '93 was my greatest performance - no way! I had traction control! It was a good win, sure, but, compared with Estoril '85, it was nothing, really."
If they are under pressure I would give Senna the edge. Looks like Ayrton can control himself better, but not for much. I think on tactics Schumacher has little bit the edge. Of course, he has a team around him, but he was so superb with those things. He was an exceptional racing driver and he worked for a team that gave him all the benefits of being an undisputed number one, and he exploited that. He can perform and transform in a race and can deliver a tactic. Senna, sadly, couldn't show us this in the refueling era (remember, 1994 was the first year).
As a team man Schumacher is few steps higher than Senna, because of his capacity to transform a team, first Benetton then Ferrari, which Senna never did and never had the force and desire to do. Michael criticisms to the team are constructive where Senna's were destructive. Senna always goes for the better team and when he leaves the team, it is not better than when he arrives. McLaren, Lotus and Williams are an example of this. With Schumacher the opposite happens, he improves the teams. I will quote the words of one of the most respected voices in F1, Sir Jackie Stewart: "Schumacher's greatest feat was not winning seven world titles, but turning Ferrari into Formula One's best team. Michael brought Ferrari from 21 years of not winning anything to being champions many times. I put that down much more to him than President Luca di Montezemolo or team boss Jean Todt. Without Michael Schumacher it would not have happened. Generally speaking, I think it's true to say he re-shaped Ferrari and made the Ferrari the car it is today."
Alan Henry, a GP reporter, working in Formula 1 since the early 1970s, wrote: "Schumacher remains the most complete driver in F1 today. Apart from the dazzling car control, Michael rules his Italian team with a psychological rod of iron, taking as much responsibility for technical decisions as he does for capitalizing on them during the race. Jackie Stewart believes that the man who eventually eclipses Schumacher is not yet even in F1. He could be right."
It is a fact that Schumacher, like stated before, transformed teams into winners and champions. He did it with Benetton and also with Ferrari. He made them better. Of course, he has a good team around him, but to be number one in any team, you have to earn it. You have to perform. No team in the world will give you number one status if you are slow and scrappy driver. Schumacher could choose to drive for Williams in 1996 but he chose (in this period of time scrappy) Ferrari. He could have won more championships if he went to Williams. But he prefers to be a one who build a team around him. And that is a way to achieve your goals and goals of the team effectively and if he wouldn't deliver, he never would have achieved that number one status. Especially in Ferrari.
You remember that Ferrari axed Prost few years earlier. Ferrari had suffered a disastrous downturn in the early 1990s, partially as its famous V12 engine was no longer competitive against the smaller, lighter and more fuel efficient V10s of its competitors. Alain Prost had given the vehicles labels such as "truck", "pig", and "accident waiting to happen". At the end of 1995, though the team had improved into a solid competitor, it was still considered inferior to front-running teams such as Benetton and Williams.
During 1996 season, the car had had reliability problems and Schumacher did not finish 6 of the 16 races. But Schumacher never complained really hard on the team, even when it was critical. He was always positive to the team even in bad times. He never slammed the team having a "we win as the team, and we lose as the team" attitude.
Steve Matchett, a 51-year-old Englishman who worked as a Formula 1 mechanic for the Benetton team from 1990 to 1998, in his excellent autobiography, 'The Mechanic's Tale', says: "his rapture at winning that race (his first win at Spa 1992) is something that he has continued to show with every successive win. Here is a man who delights in winning and takes no win for granted. He understands that to cross the finish-line ahead of all the others involves a massive amount of effort – effort by the whole team, as well as the driver – a simple fact that some other drivers have clearly forgotten. On the occasion of that first win, as with each of his subsequent wins, Michael's sheer happiness is recognition of all that team effort, from the work of the fabricators, the machinists, the composite specialists, the electricians, the mechanics and the drawing office. The toil of hundreds is reflected in the utter joy of his podium celebrations. On returning to the garage he shook everyone by the hand, thanking us all individually for our help, another genuine show of appreciation that would continue with each subsequent win. I have never felt such an integral part of a team than when working with Michael and sharing in the pleasure of one of our victories. Team was always first. But one race that sticks in my mind to proof this was the one he raced hours after his mother died after a tragic accident. San Marino GP 2003. He could have not raced, but he knew the team was desperate for the points. He put aside his grief and won the race. How the hell he managed that with the emotion he was going through is a lasting memory of his heyday."
Jean Todt, who attended the post-race news conference in his driver's place, said the decision over whether to compete had been left to Schumacher: "I think it was very important. He decided together with his brother yesterday to go to Germany and definitely he felt in a way more comfortable having been there. Today again Michael has shown the dimension of what he is as a driver and as a man. It's a shame sometimes that people may want not to understand what he is. Today I think he has done a big demonstration and we are very proud of him." said the Frenchman.
With nothing to prove, after three years of "pension", he climbed back into the Mercedes AMG cockpit in 2010, as the payback to the team which helped him to enter Formula1. He has failed in his second stint, but only the finest cynics would hold that against him given that Mercedes have not created the car that they were hoping for in the given period of time. Rather he has driven admirably for a 43-year-old. As Ross Brawn, Mercedes team principal, said after Michael announced his final retirement, "I think Michael brought a lot to the Mercedes team in this second period that people don't see. There was a huge contribution behind the scenes. We have not achieved what we wanted to achieve together, and that is frustrating, but I think what we do achieve in the future, Michael will have made a contribution to it. So for me personally, (that is why) he is the greatest racing driver of this century and I was very privileged to work with him."
Like Stirling Moss before him, Schumacher is different in this regard. This you can't say about Senna. Comparing to Schumacher Ayrton was not always that positive on the team. He was upset in 1993, while driving for McLaren, and said some really bad things about his team. This was his character. That's what Hakkinen sad about working with Senna: "I learned a lot from Ayrton. I used to watch Ayrton so closely. I would try to understand what he was doing. I would try to look at him all the time. Ayrton's dedication to racing was incredible, and that was the thing that gave him the ability to do what he did. He wasn't a very easy person to work with. I raced with him three times in '93 – from Estoril onwards – and it was very difficult, extremely difficult."
Hakkinen was the last driver to outqualify Senna, who lost his life only five races later. He said about that: "it was extremely close, but I beat him. It was a great feeling. I wasn't shouting about it – I was just there doing my job. To drive as fast as possible was my job. He and I had a discussion afterwards. He wasn't very happy about my behavior. He was very upset with me." Senna was visibly pissed-off for starting behind Mika.
There was another conflicting situation between Senna and his team. That's happened 1993. Senna demanded to be paid 1 million $ per race by his team McLaren, an amount of money that even then seemed over the top. Ayton was prepared to go right to the edge to get this way. So, he didn't turn up for his next race, San Marino GP 1993 until few minutes before start of the first practice on Friday morning. It was sort of behavior that added fuel to Senna's unpredictable reputation. Like Senna, Fangio moved throughout his career from team to team, exploiting an uncanny ability to predict which was in the ascendant and which in decline, and never letting sentiment get in the way of his decisions. Fangio did not remain loyal to any team. Senna had more raw natural talent than Michael, but Michael can compensate that with tactics and race craft and he learned quickly.
Senna and Schumacher both showed a total commitment to success, unmatched by anyone else but Prost. All three worked long into the nights to ensure they were as prepared as they could be. Schumacher in his pomp was undoubtedly one of the very greatest racing drivers there have ever been, a man who was routinely, on every lap, able to dance on a limit accessible to almost no-one else. Schumacher performed miracles with a racing car that stands comparison with the greatest drives of any era. Senna came before Schumacher's time, therefore he reached such a level of skill and greatness earlier, when technology and circuits had not evolved so much, this proving to be harder. Senna was not as physically fit as Michael, as Schumacher was the driver who really brought driver fitness into F1, therefore being so successful in driving yet not as fit, is quite an achievement.
The question of who the better driver is has no clear answer and cannot have one. You can only compare them when they actually raced in the same race. It is largely a matter of taste. Decisions about this sort of things rest almost entirely on what philosophers call "counterfactual conditionals," i.e. a series of "what ifs" that depends upon conditions which do not exist. It all comes down to personal feelings and thoughts. If you saw a race with Senna and got this "WOW!" feeling, then you will most likely have him as favourite for all time, since you got this wow feeling with him first. It's like sex. The first time is always special. Same with this feeling.
In August 1995, Michael married Corinna Betsch. They have two children, Gina-Maria (born on 20 February 1997) and Mick (born on 22 March 1999). He has always been very protective of his private life and is known to dislike the celebrity spotlight, preferring a simple life. Only his closest friends and confidants know what awaits Schumacher after a motor racing career that has raised millions of dollars for charity.
The son of a builder from Kerpen, near Cologne, has donated more than £50 million to projects around the world in the past five years alone. The private Schumacher is a warm family man, and who wants to know that his vast earnings are not all being stashed in offshore accounts. Schumacher is one of the few sportsmen who reached the rarefied stratosphere of fame, in which life is restricted to a circle of just a few trusted friends and relatives.  
The family moved to a newly-built mansion near Gland, Switzerland in 2007, covering an area of 650-square-metre (7,000 sq ft) with a private beach on Lake Geneva and featuring an underground garage and petrol station. Schumacher and his wife own horse ranches in Texas and Switzerland. One of his main hobbies was horse riding, and he played football for his local team FC Echichens.
In 2004, Forbes magazine listed him as the second highest paid athlete in the World. In 2005, Eurobusiness magazine identified Schumacher as the World's first billionaire athlete. In 2007 the Nürburgring racing track renamed turns 8 and 9 as the Schumacher S. Ross Brawn, the Manchester- born technical director who has guided Schumacher to his record seven world championships, said: "people cannot understand what it is like to be Schumacher. He withdraws from public because he is naturally shy. But with his friends he is fiercely loyal and loves to joke."
Harold Huisman, a neighbor in Norway, said: "people think Michael is always angry, always miserable. He is not. He is just cautious about showing his true personality in public. But he is a lovely, warm guy — a family man who hasn't forgotten his working-class roots." What was supposed to be a relaxed ski-run during the winter break in French ski resort of Méribe has changed Michael's life from one day to another. On 29 December 2013 he suffered a major craniocerebral trauma in an accident in the French Alps, where he owns a chalet. He had been skiing on the piste with his son and family friends but moved to a patch about three to six meters of off-piste located between two runs. He skied into a rock and then was catapulted on to another, banging his head with such force that his helmet split in two. Surgeons performed two operations to relieve pressure on his brain and remove blood clots in the days following his accident. He returned to his family home to continue his recovery from the extensive head injuries he suffered.
Michael Schumacher, born 3 January 1969, raced in F1 for Jordan Grand Prix, Benetton and Ferrari, where he spent the majority of his career, as well as for Mercedes upon his return to the sport. The most successful driver in the history of the sport, Schumacher holds the records for the most World Championship titles (7), five of which he won consecutively, and the most Grand Prix wins (91).
After success in karting as a child, Schumacher won titles in Formula König and Formula Three before joining Mercedes in the World Sportscar Championship. In 1991, his Mercedes-funded race debut for the Jordan Formula One team resulted in Schumacher being signed by Benetton for the rest of that season. He finished third in 1992 and fourth in 1993, before becoming the first German World Drivers' Champion in 1994. In 1995 he repeated the success with a greater margin. In 1996, Schumacher moved to Ferrari, who had last won the Drivers' Championship in 1979, and helped them transform into the most successful team in F1 history. He came close to winning the 1997 and 1998 titles, before breaking his leg at the 1999 British Grand Prix, ending another title run. He won five consecutive drivers' titles from 2000 to 2004, including an unprecedented sixth and seventh title. In 2002, Schumacher won the title with a record six races remaining and finished on the podium in every race. In 2004 he won twelve out of the first thirteen races and went on to win a record 13 times as he won his final title.
The German retired from F1 in 2006 and returned to race in 2010 with Mercedes. In October 2012, he announced he would retire for a second time at the end of the season. His career was not without controversy, as he was twice involved in collisions in the final race of a season that determined the outcome of the World Championship, with Damon Hill in 1994 in Adelaide, and with Jacques Villeneuve in 1997 in Jerez. Michael Schumacher was born in Hürth, North Rhine-Westphalia, to Rolf Schumacher, a bricklayer, and his wife Elisabeth.
When Schumacher was four, his father modified his pedal kart by adding a small motorcycle engine. When Schumacher crashed it into a lamp post in Kerpen, his parents took him to the karting track at Kerpen-Horrem. His father soon built him a kart from discarded parts and, at the age of six, Schumacher won his first club championship. In 1984 he won the German Junior Kart Championship and, from then on, he won many German and European kart championships. By 1987 he was the German and European kart champion, then he quit school and began working as a mechanic. In 1988 he made his first step into single-seat car racing, by participating in the German Formula Ford and Formula König series, winning the latter.
In 1989 Schumacher signed with Willi Weber's WTS F3 team. Some of the German's best performances occurred in wet conditions, earning him the nicknames "Regenkönig" (rain king) or "Regenmeister" (rain master). Schumacher's nicknames include "Schumi", "Schuey" and "Schu". In 1996 Michael joined Ferrari for a salary of $60 million over 2 years, followed a year later by Benetton employees Rory Byrne (designer) and Ross Brawn (Technical Director).
At the end of 1995, though the Red team had improved into a solid competitor, it was still considered inferior to front-running teams such as Benetton and Williams. Schumacher declared the Ferrari 412T good enough to win the Championship. Michael Schumacher, Ross Brawn, Rory Byrne, and Jean Todt (hired in 1993), have been credited as turning this once struggling team into the best ever.
In the middle of the 1991 season, after a short test at Silverstone, Schumacher was given the nod to travel to Spa, in preparation for the Belgian GP to entry into F1. Gary Anderson, Jordan's designer, recollected the test: "he only did about 20 laps, but his fastest one was as good as we'd ever done at that circuit." The German then promptly qualified 7th in the unfancied car, confounding the paddock. Schumacher's first-ever teammate, Andrea Di Cesaris, who competed in 160 GP, later told ESPN: "I realised straight away that he wasn't just some newcomer. Spa is no picnic. It's one of the toughest tracks, very quick, long and extremely challenging. In short, it's unforgiving and I expected the rookie to struggle there. Straight away he was as quick as me. My engineer came to me and said: 'look, Michael is taking Blanchimont [corner] flat [out] and you're not. You have to take this corner flat'. For me it was a very demanding weekend!"
Gary Anderson: "Michael suffered a water leak on the Cosworth in one of the sessions, and back then that would have been an engine-out job which would have put us out for the rest of the afternoon. Andrea felt there was something wrong with his car too and, because he was the senior driver, took the spare car. To get more laps I asked if it would be OK for Michael to take Andrea's car. We bundled Michael in, and had no chance to even adjust the pedals or anything. Well, immediately, Michael was beating Andrea again… it was surreal." Schumacher sadly retired on lap one of the race, encountering problems with the clutch due to his lack of familiarity with an F1 car's systems. But was signed immediately to drive the Benetton car, partnering three-time champion Nelson Piquet.
His then-teammate Eddie Irvine would later explain about Michael: "the '96 [Ferrari] car was a disaster and was nearly undriveable. Only someone of Michael Schumacher's ability - and maybe Senna - could have driven it." That year, in Spain, the race was won with a yawning 45-second advantage, with only second- and third-placed drivers finishing on the same lap as Schumacher. In 1999, after several months out, in his first race back since breaking his leg earlier, Schumacher's championship hopes were dashed; not so those of his teammate, Eddie Irvine. Schumacher was then expected to help the Ulsterman. He giftwrapped the win for Irvine, after a tough fight with the McLaren cars, and pulled over to let him through in the closing stages. After the race, the victorious Irvine was full of praise for his returning teammate: "He's not just the best n° 1, he's the best n° 2 as well!"
Years later Irvine spoke of the strength of Schumacher's comeback in barely credulous terms. "It was amazing. I remember me and Mika Salo were testing at Mugello, which is one of the hardest circuits in the world - and he [Schumacher] hadn't driven for eight months. He got in the car and within a lap he was a tenth or two tenths slower than I was. How do you do that? And then of course a couple of laps later he's half a second quicker and - it's just impossible. It's really really annoying, but it was an honour to be able to see his telemetry and see the things he could do with a car."
Eddie Irvine recently added: "Michael was quite exceptional. Even when things were going really bad, he worked with Todt to hold the whole thing together, which was quite amazing." In my day there was, after [Ayrton] Senna's death, only Michael. No one could drive a car like Michael Schumacher. That is what helped Ferrari at the time, because they could never point a finger at him. Rightly so because he was never to blame. When we were teammates I knew I was not as good as Michael. When I saw Michael drive I realised he could do things I could not do with the car. Mika [Häkkinen] was perhaps better than the rest of us but Michael was better than him too".
"Of today's drivers," Irvine said, "Vettel is a arrogant, well educated kid and damn good driver, but not on Michael's level, Lewis [Hamilton] is a damn good driver, but everyone knew Michael was on a different level."
On F1 appearing to lack drivers with the complexity and depth of Senna and his predecessors, Damon Hill answered: "it's an interesting comment and I think people feel that. Maybe we have to ask why there is not so much admiration and respect today. There's a lot of talent and experience but drivers are being cloaked by the sport in this media-mad world. When you talk about the philosophical, layered characters of Senna, [Niki] Lauda and [James] Hunt I don't think we've got anyone like that today. It comes back to the life-and-death question." Did Schumacher have that same sense of entitlement than Senna? "Yes – except that Michael was much cooler about his racing. Michael didn't exude passion like Ayrton. He was quite clinical but he had oodles of confidence. The difference was that Ayton seemed to need battles to galvanise him – with Alain Prost and even his own team. Michael worked instead with his team and used their talents to help him." "Yes, they raced with total commitment – but they were poles apart," Hill added. "Ayrton raced with his heart and soul; Michael raced with his head and was much more calculating. When Senna went looking for him was the day I knew he'd realised Michael was the pretender to his crown. The friction carried extra bitterness. Senna was one of those drivers who just could not allow for the possibility that anyone could come close to them in terms of performance. Michael had the same mindset. Ayrton had made himself a rival to the sport's establishment. He saw himself as a crusader. There were certain vested interests, he felt, swingeing regulations that suited them, and he was the guy who was going to challenge them."
"2001 season was about to begin and shyly Michael, even though he was world champion, asked me: would you let me do some tests at Fiorano to make sure I'm still capable of driving? He was always filled with doubt, he was a good driver or not. This shows his humility and a total lack of arrogance." Todt recalled.
"I carried the great Juan Manuel Fangio to his last resting place - one of the most important things I have done in my life - and, by the way, I carried Senna to his last resting place, too. A lot of people would have said, "why is Jackie Stewart there, because Ayrton had said he didn't want to speak to him?" But we had corrected that. I was always critical of Senna because, as he said in that interview, if there is a gap you have to go for it, and if you don't then you are not a great driver. That was wrong. He forced that issue too many times, so I am sorry, I cannot say that he was the greatest Formula One driver. There were a number of times that he intentionally did things which the great drivers wouldn't have done. Fangio wouldn't have done it. Jim Clark wouldn't have done it. And Prost wouldn't have done it either. I rate Prost higher than Senna; the 'Professor' was a more complete driver than Senna was. I liked Ayrton a lot as a friend and I loved his enthusiasm and his spirit and his drive, but to be a great you have got to be able to do it with consistency, but he had too many collisions with too many people. Indeed, that would stop Michael Schumacher from being the greatest driver of all time, too. Senna readily admitted it; winning was what mattered at any cost. Like most people in life however, you mature and that phone call to me was a message that he had done that." Jackie Stewart said. "The mind is everything. All the boys in Formula One today have gifts from God and there's 20 of them. Then there's the top six, then the extraordinary three. But the genius is the one who takes it to another level. That is Michael Schumacher today, just as there once was Fangio, Clark, myself if you like, Lauda, Prost, Senna - the absolute multiple champions. And it's always the head that took them there." Sir Jackie Stewart in an interview in 2004.
Maranello, 28 December 2017. "There's one thing that escapes to so many: without the mark given by Schumi in the three-year period 2010-2012, today the Mercedes team wouldn't be so dominant." Luigi Mazzola was the chief engineer at the Maranello testing team from 1995 to 2006, when tests were free. "And this means that I have spent hundreds and hundreds of days next to Michael. I'm proud of it." What was he like at work? "On time, demanding, open. But, I like to remember the human side, because as a driver it's even useless to offer words, he was the greatest." Turns out he was a cool customer, very private. "And they're wrong." In what? "Schumacher always wanted to keep his work life and personal life separate. With journalists he was certainly not expansive. But with the people who was working with him and for him he opened up unreservedly. He was grouping. "Exactly. He never thought he can win by himself! He understood that the conquest of success is always a collective effort. That's why his best quality was even stranger to talent of driving." In what sense? "Schumi was capable to motivate the team in a special way. He was not an alien who was bestowing an astral blessing from the top. He was Michael Schumacher and at the same time one of us."
"In their early days, Michael was more complete; Ayrton didn't have the same attention to detail and was ridiculously unfit." Probably driving was a gift that he managed more naturally than Michael. But Michael was, …… was incredibly good in every respect. His aptitude for work, his physical shape, comprehension of all that was going on in and out the car, the reading of the race, everything really. In my opinion he's the best, the best I've ever worked with." In 2013 he added: "I've worked with many outstanding drivers from Senna, Schumacher, and Alonso but if I had to pick one, I do have a special place for Michael (Schumacher). He is obviously a super talent, he very much thinks like an engineer and yet he's also a really great person, so I definitely have a soft spot for him." Pat Symonds
Martin Brundle, former F1 driver: "when looking at the last 20 years, I've seen drivers with talents in different ways but I don't think I've seen another Ayrton. Probably the closest was Michael Schumacher, but Senna was driven by the heart and Schumacher by the head. Schumacher was a more complete driver, but Senna had more natural talent. But of course we are talking about tiny percentages, as these two were some of the best drivers that ever sat in a racing car. Senna was also smart in politics. He was one of the few guys who could control Ron (Dennis). So no, we haven't really seen another Senna yet."
"Michael was a bright boy," says Brundle. "He knew he had the skills to get the job done. There was a Germanic confidence about him and, to begin with, arrogance: in hotels and restaurants, down the gym, in the paddock and debriefs. He got rid of it as he achieved. It disappeared with maturity and success. I saw Ayrton as an emotional, great human being. Passion was his energy source. But it became a weakness. He convinced himself that Benetton was cheating. I was in those races in 1994 and I felt he was pushing beyond even his great skill."
Both men, blinded by their duel's intensity, had still to see the best of each other when Senna was killed doing what he was born to do. And Schumacher had to live with that. Brundle: "Michael loved to talk. I've seen him chat for hours at a race, and not necessarily with the powerful or famous. But I can't recall him asking me about Ayrton, even though I had all that experience of racing against him. 'What's he like?' 'How do I beat this guy?' There was none of that. I think that would have been perceived as weakness. Ayrton was fixated on Michael, not the other way around. Michael was in the ascendency. Youth would have come through in the end. [Plus Benetton did get that Renault engine in 1995.] Ayrton, though, was better. He had a sixth sense for speed and grip that Michael didn't. Michael achieved great things with all the tools and levers at his disposal, but he didn't have the competition – all those household names of the 1980s that Ayrton had."
Eddie Jordan, Jordan F1 team owner: "just remember that even the great Michael Schumacher started as a pay-driver. If he had not paid for his first drive at Jordan, he would not have got the drive." He said he was amazed when he saw Schumacher racing for the first time, finding him simply phenomenal. "Michael Schumacher is the fastest racing driver the world has ever seen." Eddie Jordan, Spa '97 - Schumacher flies on wet track.
Their mother, Elisabeth, had died on the Saturday night, between qualifying and the race at the 2003 San Marino GP, but both Michael and Ralf Schumacher returned from her bedside in time to take their place on the start line. Michael secured his 65th career win. The top three forewent the usual champagne celebrations in acknowledgement of the Schumachers' personal tragedy. Rubens Barrichello, Michael's Ferrari teammate, said afterwards: "I don't know if I would have been able to take part in a race under the same conditions. He's a great person and absolutely deserved to win. I'm very sorry for Michael. I don't want to speak for him. Only Michael can know if he made the right choice. But since he felt he could race, I supported him. Today again Michael has shown the dimension of what he is as a driver and as a man."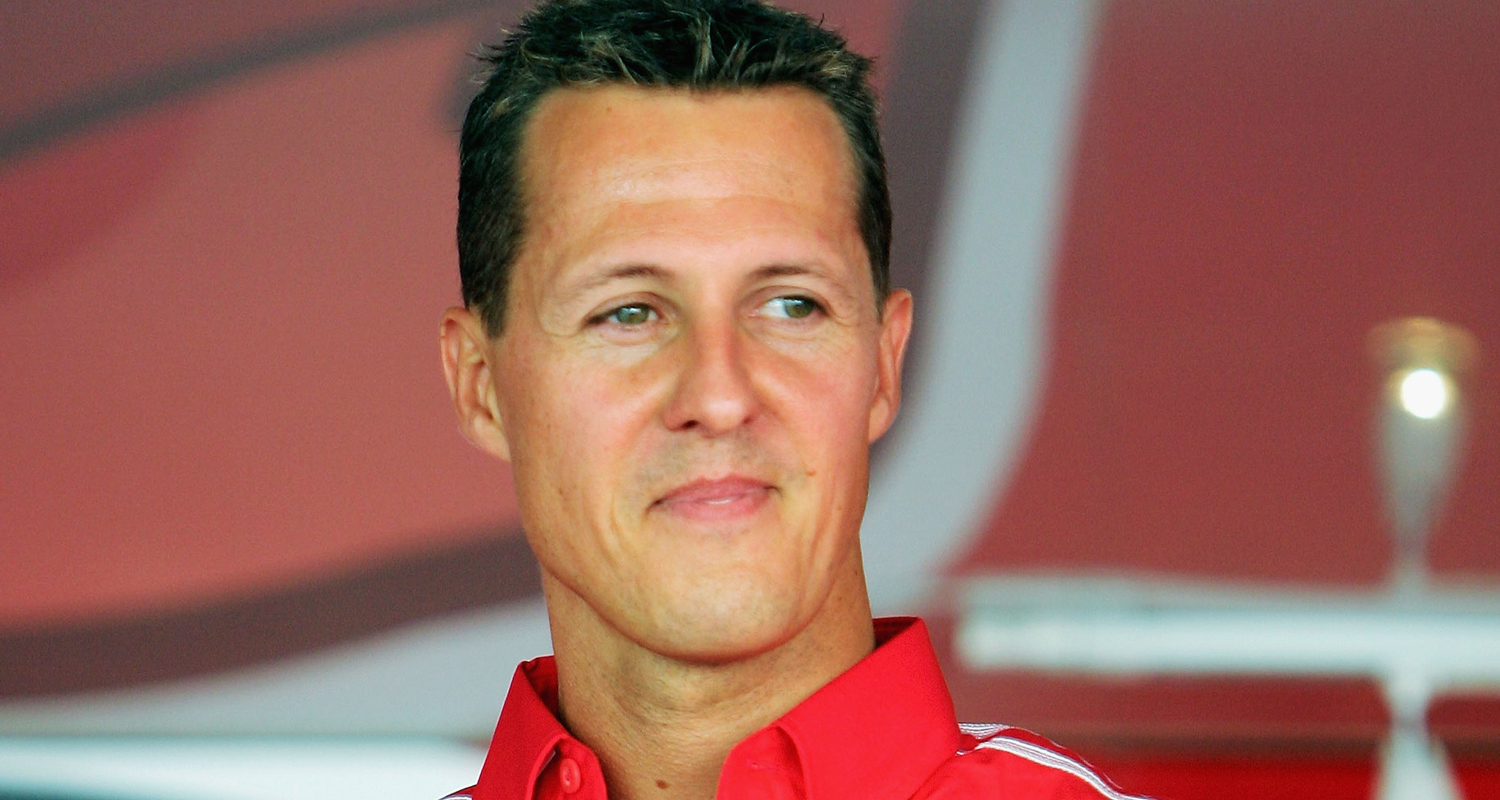 "Michael Schumacher is the greatest" Murray Walker, 2006. The main British commentator, considers Schumacher the best ever and not only because of statistics. In his opinion the German was better for having spontaneously left Benetton at the end of the 1995 season, when he was two-time world champion, accepting the challenge to drive for Ferrari and bringing the Italian team back to the success from seasons pasts. He emphases the fact that Michael has taken in there Ross Brown and Rory Byrne, as well as having brilliantly led the team. According to the British, Senna was indubitably the most charismatic, the most mystical, while Schumacher was the best of all time.
"[Senna] was just as quick [as Schumacher]," Frank Williams told the Telegraph. "He was also just as brave [as Michael] but probably more intelligent."
"Senna is the best ever. It's a simple question. Because the combination of speed, talent, strategy, professionalism, discipline, personality and charm were unique. In each of these he was close to perfection." Gerhard Berger
Joan Villadelprat, the formerly operations director and team manager at Benetton Formula until 1999, has a special predilection for Michael Schumacher: "it was incredible, everything was working out for him, he had brains and intuition. He began to brake with his left foot, he worked a lot in the car with the throttle, he took physical preparation to another level. He got involved a hundred percent and made you work a hundred and twenty percent. Mind you, he spent the day doing stinker on track and me all day with the commissioners trying to apologize for him."
Schumacher was the natural heir of Ayrton Senna, with whom also Viladelprat coincided. Alonso, Hamilton and many other drivers indicate the Brazilian as the greatest in the history. Here, the formerly team manager at Benetton Formula takes a different view: "Senna was a natural talent, but many things he didn't know why he was making. Pure talent, he was above good and evil as for racing." But concerning Schumacher he also said: "Michael then was a machine. He would have fused Senna … always."
"It was not a race. It was a demonstration of brilliance." Stirling Moss about Schumacher at the 1996 Spanish GP
Schumacher and his red car; how much joy, how many victories! He was our pride. We all miss you so much champion. Come back soon, we are waiting for you.
Famous quotes by Michael Schumacher
"I'm Senna's equal, I'm sure last year I'd have been better than Prost, in the same car. I'm not afraid of comparisons indeed. In karting and even in single-seater, I used to have fun changing car to see who was the fastest. In F1 this is not possible, but I don't think Senna would be faster than me in the same car."
"I've always believed that you should never, ever give up and you should always keep fighting even when there's only a slightest chance."
"After the death of Ratzenberger and Senna at Imola, I thought about quitting. Their passing made me question a lot. I asked myself then what F1 and motorsport really mean to me."
 "Never think that success is down to your own performance alone. If you start listening only to yourself you take the first step back towards the bottom. The flowers of victory belong in many vases."
"Once something is a passion, the motivation is there."
"Just being a mediocre driver has never been my ambition. That's not my style." "I can't really imagine life without Formula One."
"Sometimes minor details can have a huge impact. If you don't devote 100 percent of your efforts to every detail, you immediately run into difficulties."
"Losing composure is pointless."
"An engineer can look at the data, but he needs a translator from the cockpit - the driver - to understand it completely. For example, only the driver can tell you why he abruptly takes his foot off the gas pedal at a certain point. The data doesn't necessarily tell the engineer whether the driver made a mistake at that point or the car was acting up. The information the driver provides often helps determine the direction of development."
"The first thing, when I got the money, I knew I would support somebody. And the person I supported was my family. Because we were really in debt with the money. And - so I gave to my father this suitcase full of money. And he couldn't believe it. And that was something very special."
"You win a race, the next race it's a question mark. Are you still the best or not? That's what is funny. But that's what is interesting. And that's what is challenging. You have to prove yourself every time."
"You try to hide your emotions, so as not to show weaknesses to others. I believe it's the same for every sportsman."
"When you start out in a team, you have to get the teamwork going and then you get something back. I like working in a team, and at Ferrari there is always good cooperation. I have really enjoyed my time at Ferrari, not just because of the successes. I have to say it's been tough to leave the Ferrari family, which has been a big part of my career. When you are part of a community for 14 years, it inevitably shapes you. I will always have a part of Ferrari beside me; a part of my heart will always be red."
"Technology has certainly reduced performance differences among drivers. Whereas a talented driver could get a half-second out of every lap in the past, nowadays talent makes up for only about one or two tenths of a second. But the driver is still the key factor."
"The more precisely I can drive, the more I enjoy myself."
"Every year we find something new, we go faster, and that's what Formula One is about."
"Those who have come into Formula One without experiencing cars devoid of electronic aids will find it tough. To control 800 horse power relying just on arm muscles and foot sensitivity can turn out to be a dangerous exercise."
"Mika Hakkinen was the best opponent (I've had) in terms of his quality, but the biggest admiration I had for him was we had 100% fight on track but a totally disciplined life off track. We respected each other highly and let each other live quietly."
"In sport there is never any moment that is the same as the other. I have been in Formula One for 12 years, and out of that I had one year with the perfect car."
"Racing is life and life is risk."
"I am a racer, I push things to the absolute edge. People like it or don't like it – I don't care. What is allowed, I will go for."
"People get excited around me and behave differently than they would normally. I don't feel different from anyone else, except that I drive a racing car round in circles faster than somebody else."
"I know what I am, and what I have to do in my profession, so I can handle the pressure. It's the way I think."
"I just want to be known as a very normal person and be treated as that and be able to walk down the street like anyone else."
"I will do everything I can to bring the number one to Ferrari. The whole team and all the fans deserve it."
"I'm not very comfortable with what people sometimes say or think about me - things I don't feel responsible for."
"When I was told that I had caught up with Ayrton's number of victories that was the final straw that broke the camel's back. For me he was always the best. I had never put myself on the same level as him, but suddenly there was the evidence. I don't know why - suddenly this sobbing burst out of me."