Qualifying for round 18 at Autodromo Rodriguez Hermanos saw true rising of Red Bull, especially from Max Verstappen's side. In Q2, Verstappen was absolutely flying, being massive half a second faster than Hamilton in his Silver Arrow on the first runs. However, on his second run, Sebastian proved that the red team had the pace needed, as the German jumped second, being 0.3s off Verstappen's pace. In the decisive last segment, it was unmistakable that the flying Dutchman was hungry for his maiden pole. Max already took the provisional pole by 0.259s to Sebastian. Kimi, on the other hand, was only 8th after his first attempt, having lapped 1.6s slower than the storming Verstappen. It was on the second runs when the magic happened. In previous sessions Sebastian had had difficulties to set a competitive time for the first sector, but on the decisive last flyer everything came together perfectly. Sebastian put together a phenomenal lap and grabbed pole by 0.086s to Verstappen! Wow, what a lap it was! Max was so gutted for being deprived of his first-ever pole! Title rival Hamilton had to settle for P3, being four tenths down on pole-setter Sebastian. Teammate Bottas completed the second row. Kimi qualified in P5, unexpected 0.75s down on his teammate. Although Verstappen proved, that Red Bull had huge potential in terms of performance, Ricciardo had mystically lost his pace in the qualifying, and P7 was all the Australian could do. This was the first pole for Ferrari in Mexico since 1970 and the 50th career pole for Sebastian!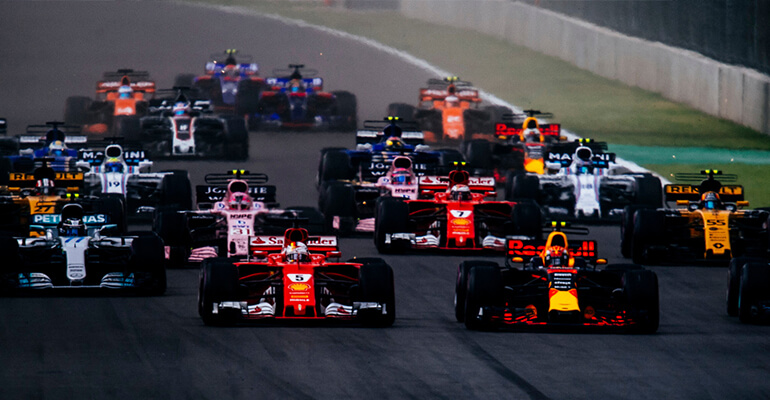 The start didn't lack excitement this time, either. Having lost the pole, Verstappen was hungry to challenge Sebastian going into Turn 1. My heart jumped into my mouth as Sebastian first hit Verstappen and then Hamilton! Hamilton got severe front wing damage and a puncture and had to pit immediately. Sebastian, too, got significant damage to his front wing, and had no choice but to drive into the pits for a new nose. What a start to the race! Both title contenders dropped down to the back of the pack! Verstappen was leading the race, with Bottas second and Force India's Ocon third. Kimi, on the other hand, had lost positions to both Force Indias and Renault's Hulkenberg, which meant P7 for the Iceman. Ricciardo's problem-filled weekend continued, as the Australian had to retire already on lap 6 due to a power unit issue. 
Kimi had a longer first stint, which benefitted the Finn. Thanks to Ferrari's brilliant strategy, Kimi was already third in the race. Hamilton had it hard at the back of the pack, and lap 22 saw a bizarre episode, as race leader Verstappen lapped the Briton, who was shown blue flags! Three laps later it was teammate Bottas' turn to lap his teammate. This definitely hasn't happened for quite a while! By lap 29, Sebastian had already made his way through the field to P10. However, this was far from the position needed. Sebastian needed P1 or P2 to keep his championship hopes alive!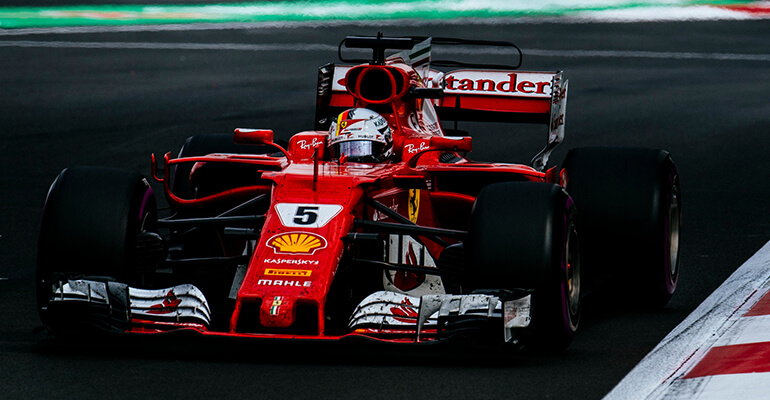 Towards the halfway point of the race, Verstappen was still leading the race, followed by the Finns Bottas and Räikkönen. Unlike his rivals, Sebastian had opted for the purple-marked ultrasoft Pirellis for his last stint, which foreshadowed an aggressive and flying last stint. With 20 laps to go, Sebastian made an aggressive overtaking move on Force India's Perez and moved 6th already. Sebastian seemed absolutely determined to fight for every point available. Some laps later Sebastian made a confident move on Williams' birthday boy Stroll, who failed to prevent Sebastian from taking the fifth place. However, lap by lap, it became more inevitable that Hamilton was on his way to secure his fourth world title. 
Sebastian was able to storm past the pink Force India of Ocon, which made the German jump fourth. However, teammate Kimi in P3 was already 24 seconds ahead of Sebastian. Sebastian kept banging fastest lap times, but the gap was simply too big. There was nothing Sebastian could do to make it higher than P4! With just three laps to go, Hamilton managed to overtake McLaren's Alonso after a tight battle and move 9th, which was all the Briton needed to clinch the world championship.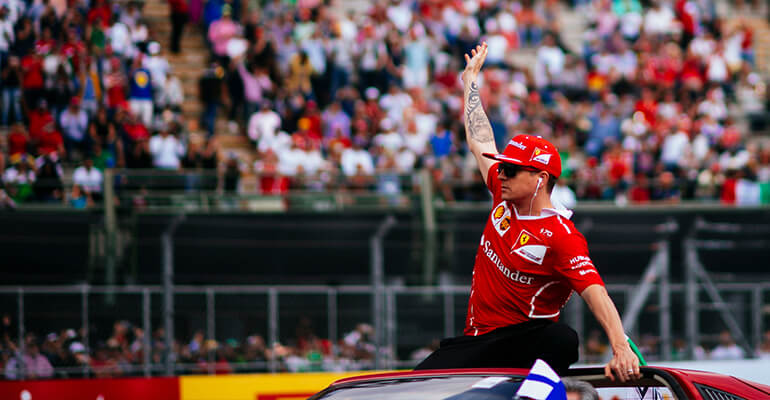 Verstappen took his third victory in a dominant style. Bottas finished the runner-up, and Kimi made it to be two Finns on the podium. It was great to see Kimi on the podium again. After the first-lap collisions, Sebastian drove an outstanding race, although chances for the world championship slipped through his fingers. Ocon finished 5th, Stroll impressive 6th, Perez 7th and Haas' Magnussen 8th. P9 made Hamilton the first-ever British four-time F1 world champion! It is an impressive achievement indeed. 
Even though we already know the name of the 2017 world champion, there are still two more rounds to go, first of them already next week in Brazil. There are definitely two more victories for my red-suited heroes to grab! Forza Ferrari!
With passion for racing red, 
Iina Huhmarniemi