Max Verstappen, baby driver. Parachuted in to do very grown-up things, things that are to die for. Driving starships full of warning lights and very, very fast. Son of a "regular" driver, Max is perfectly ok in this game. The cars are guided by prepared teachers, he'll just do his homework - to go fast. And he's a good pupil, he's not afraid, this is every-day stuff for him. The brain and right foot proceed separately; when the brain orders to keep your foot down, the foot doesn't always execute: on the right foot relies self-preservation. But Max's right foot is very obedient. A child doesn't know the risks of gambling, he has fun and smiles, he wants to start a new game. He couldn't be happier. And Max is very quick, the best ever for his and other ages. He's already at the top at 18, let's keep playing.
Max Verstappen, a disrespectful driver, an unfair driver. He has no deference for great champions, those who won more than him. He doesn't avoid accidents, he always closes the door. Each overtake is a game of roulette. What a distance with gentlemen drivers like Jacques Laffite who, at Jarama, remained behind Gilles for all the race, knowing he could maybe overtake him but putting the race of both at risk. Different sport, different men. Max, a driver of his time.
There are people that see a new Senna in Verstappen. Alain Prost has said: "Drivers are men and men are an expression of their time. As for Max, the one with Senna is not an inappropriate comparison. He's a special kid. He drives very well. He has an iron personality. He reminds Ayrton in his mental strength: I was struck by his ability to be off in his own world and not to be touched by anything. In that I saw him a lot."
Max Emilian Verstappen is a Belgian-Dutch driver who competes with Red Bull Racing in F1 under the Dutch flag. Aged 17 years, 166 days, he became the youngest F1 driver.
Max was born on 30 September 1997 in Hasselt, Belgium. His father Jos is a former Dutch F1 driver, whereas his Belgian mother, Sophie Kumpen, competed in karting.
Verstappen began karting at the age of 4 1⁄2 and in 2006 won the Belgian championship. In 2010, he stepped up to international karting and, at the age of 15, he won the 2013 World KZ championship in KZ1, the highest karting category.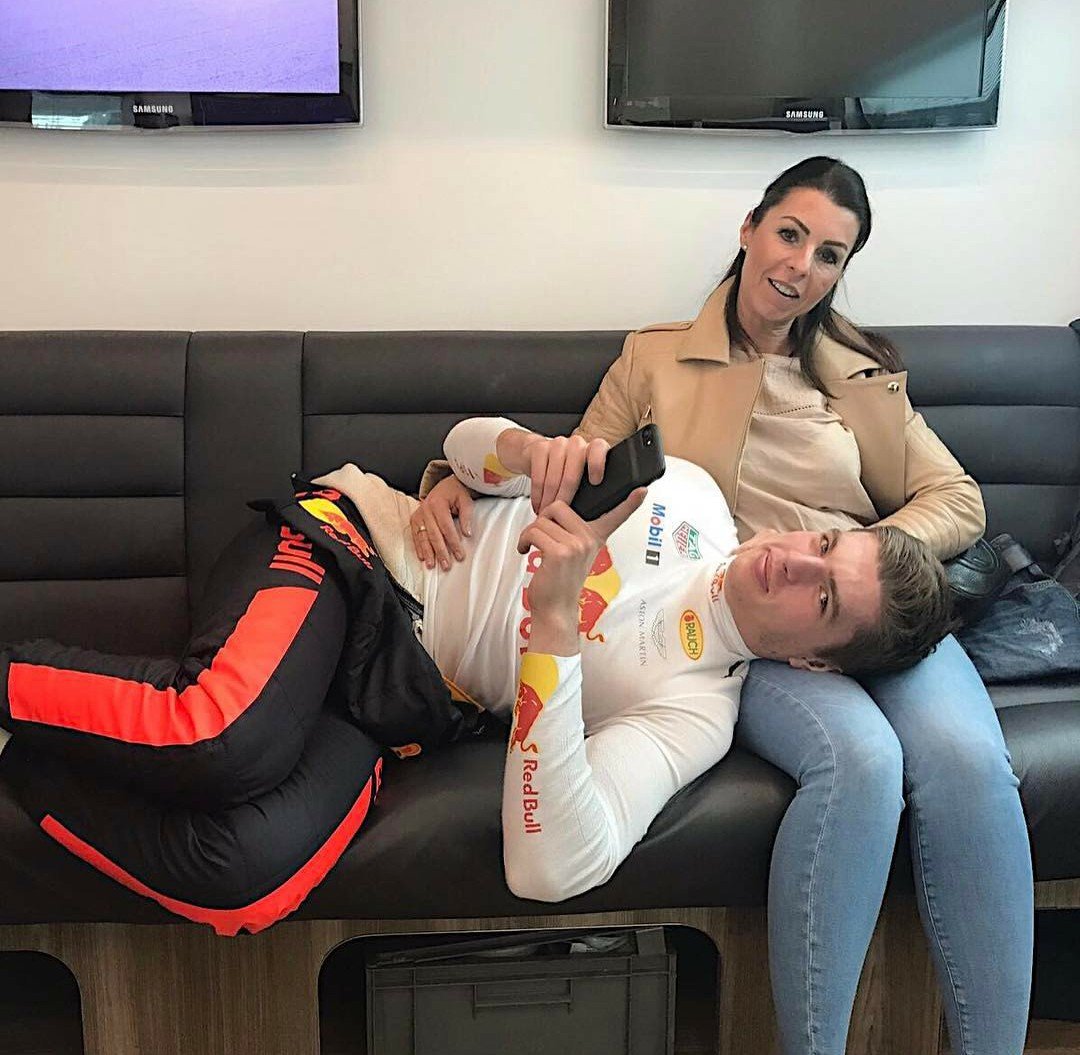 In August 2014, Max joined the Red Bull Junior Team. Six days later, he was confirmed as one of Scuderia Toro Rosso's drivers for the 2015 season and chose 33 as his race number.
At the end of the 2015 season, he received three awards at the FIA Prize Giving Ceremony: for Rookie of the Year, Personality of the Year and Action of the Year for his overtake on Felipe Nasr through the outside of the Blanchimont corner at the Belgian Grand Prix.
Following the Russian GP, Red Bull announced that Verstappen would be replacing Daniil Kvyat for the 2016 Spanish GP. According to Red Bull Team Principal Christian Horner: "Max has proven to be an outstanding young talent. His performance at Toro Rosso has been impressive so far and we are pleased to give him the opportunity to drive for Red Bull Racing." In the same Spanish Grand Prix, his debut race for the new team, Verstappen took his first F1 victory at the age of 18, becoming the youngest-ever winner of a GP and the first racing under the Dutch flag. During the Belgian GP, Verstappen collided with Räikkönen at the first corner, pushed Vettel, Räikkönen and Pérez wide at Les Combes, and aggressively blocked Räikkönen on the Kemmel straight. Räikkönen said that he "was going to cause a huge accident sooner or later".
In 2017 he won his second F1 race at the Malaysian GP and his third at the Mexican GP.