The best driver in the second fastest Formula One car ever. Only a Ferrari could go faster if he was behind its wheel. Result: the lap of the season, the perfect one. Quite amazing. Lewis Hamilton was astonishing. He beat Max Verstappen, perhaps the only person on Earth to be able to rival him in terms of driving. Max said: "it was a great qualifying, probably the best I ever done." Still, it was not enough to beat Lewis."This track is epic," the Englishman said, "really difficult. Maybe the most difficult of the season and I've got my hearth in my throat." Hamilton took pole position setting a time that nobody knew was possible. "This morning we made some changes on the car but the whole thing was to put together all the details of the perfect puzzle. I was feeling the car perfectly."
Singapore is simply incredible to watch with the cars dancing barrier to barrier under the lights. It may not produce the most thrilling races, but these laps and the location are the reason why it absolutely deserves its place on the calendar. The driver is what really makes a difference here, and you don't see that a lot anymore.
After Red Bull and Ferrari dominated the practice, not many predicted pole position for Lewis Hamilton. Over to the Mercedes man himself for an earth-shattering lap of Marina Bay... On a track where Mercedes were expected to struggle, the brilliant Hamilton unfurled a stunning lap at the start of Q3 to out-pace Red Bull's Max Verstappen and title rival Sebastian Vettel. As Martin Brundle concluded, "it is the lap of the season so far."
Hamilton's lap of 1:36.015 was three tenths faster than Verstappen's best and over half a second clear of Vettel's quickest effort, 3.4 sec faster than in 2017. Underling the superlative nature of Hamilton's blockbuster lap, Mercedes team-mate Valtteri Bottas was fourth, seven tenths off the four-time world champion.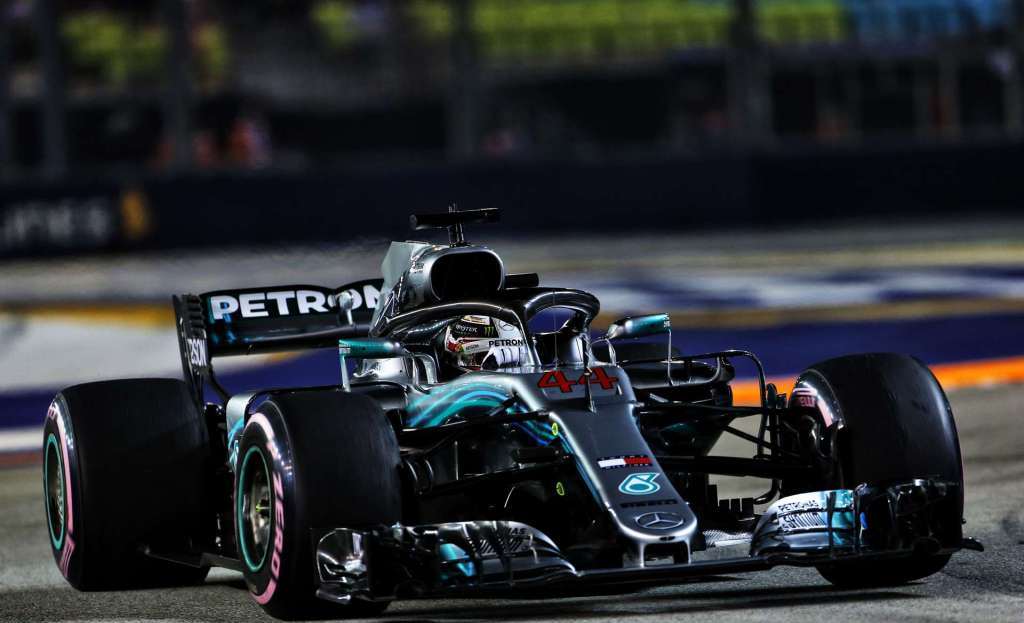 Lewis at his best landed stunning pole. "That lap felt like magic," said Hamilton. "I don't know where it came from. The pressure was at its highest for that Q3 run and l just hit every point perfectly. That was the one lap where it all flowed beautifully. It felt incredible."
"The gap is a surprise," Vettel told Sky F1. "But I don't think it reflects the true performance. For us, it wasn't as smooth as we wanted it to be."
Unbelievable how fast these new cars are. Hamilton needs to be disqualified for breaking the laws of physics. What a lap! When the Brit gets it right he always shines through the pack. He's in a car that is supposedly slower; especially on a track that Mercedes are famously known for not being strong at; and yet he beats his title rival by 6 tenths of a second!