Not so handsome, not so tall, not particularly photogenic, not the funniest, not the most attractive, but a brain that controls everything and an unconditional determination. When he looks at you he penetrates you, when he thinks he computes, when he sleeps he rests. Called to save Titanic that already hit the iceberg, known in Maranello for sending in the foundry mechanics that went wrong pit-stops. Over a decade in Ferrari, closely tied to the legend of Michael Schumacher, with whom Todt can boast a special relationship: "I'm very attached to Michael. He's never been an easy person to give his friendship. With me he was and these things create very strong relationships. Friendship and affection for good."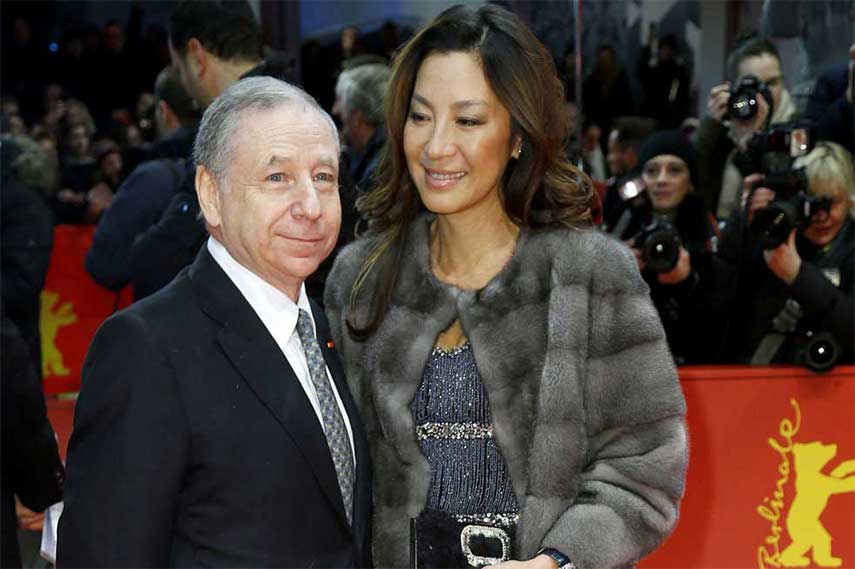 It was in 1966 that Jean Todt, a life at the races, now 71 and the president of the International Automobile Federation, or F.I.A., the sport's governing body, began his career as a 20-year-old co-driver in rally racing. He then advanced through the major categories of auto racing — from rallying to sports cars to Formula One to his current post.
"Things have changed now, because in the past I would win or not", Todt said recently in an interview in his office overlooking the Place de la Concorde in Paris. "Now I work here in an association where I give myself, and you cannot see if I am winning or not".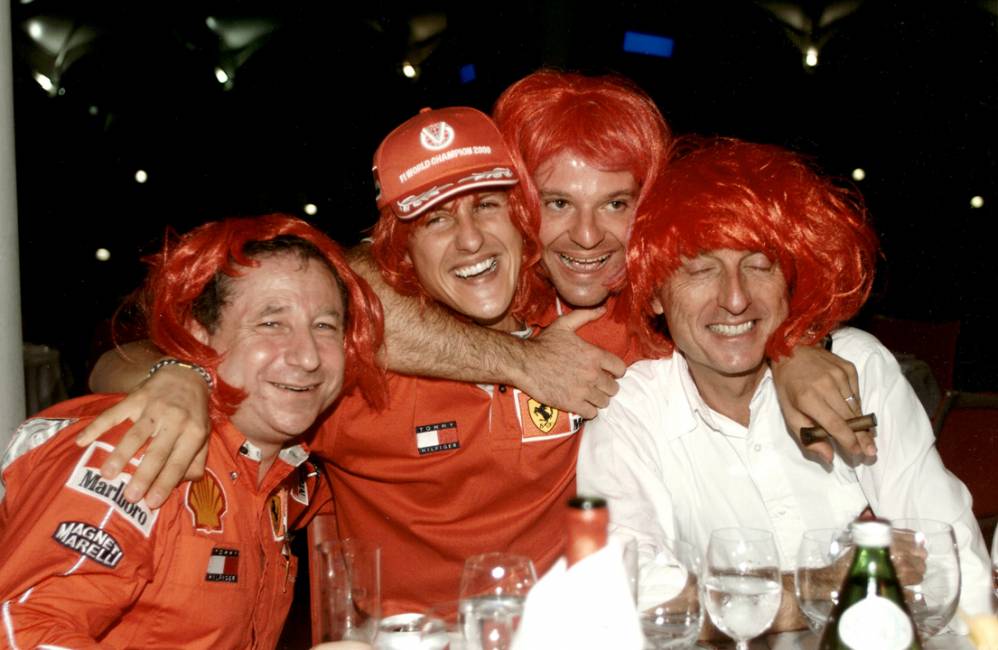 He is perhaps best known by the general public for his role as the director who led the Ferrari Formula One team through its most dominant, successful period of racing, winning every constructors' and drivers' title from 2000 to 2004, with Michael Schumacher driving. But within racing it is known that the diminutive Frenchman, sometimes affectionately called Napoleon, has, in fact, dominated every series in which he has been involved. With Peugeot Talbot Sport, Todt won the world rally series four times. He then took the team to sports car racing, where in 1992 and 1993 he won the sports car series' titles and the 24 Hours of Le Mans with the Peugeot 905 program. His subsequent period of domination in Formula One with Ferrari was the longest run of any other team in the series.
Born in Pierrefort, in central France, Todt grew up in Bezons, a suburb west of Paris, where his father was a doctor. He began racing his father's Mini Cooper, but realized quickly that he would not be good enough to be a champion driver. He excelled at calculating and mathematics. He also studied at a business school in Paris.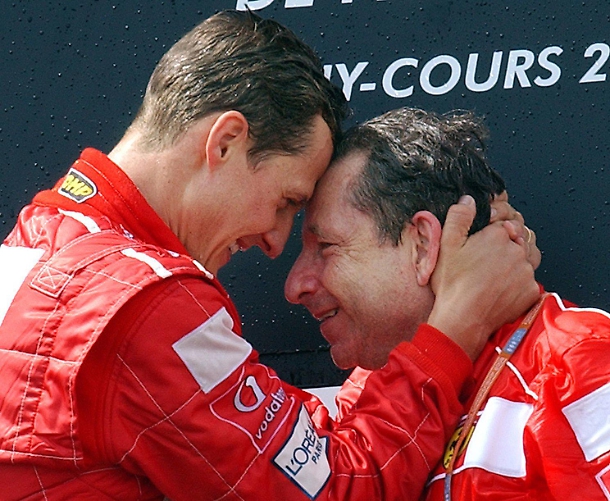 By 1993, though, he was ready to quit racing. Jean Todt came to Maranello in 1994 at the behest of company president Luca di Montezemolo, charged with reviving Ferrari's then-flagging Formula 1 program. Though it was his first involvement with Grand Prix, Todt was eminently qualified, having made his mark as a first-class driver, navigator and team manager in international rallying and sports-car competition. He then received an invitation to become the director of the Ferrari Formula One team. Even though he had decided to quit racing, Todt said the offer from the Italian team "was about the only thing that would make me reconsider. Ferrari, for someone who loves cars, it is the emblematic brand", he said. "It is the symbol of auto racing". It was the chance of a lifetime. "It's not like Peugeot or Toyota", he said. "It's like you are competing in the finals of the soccer World Cup. That's the way Ferrari is …. [The decision] was difficult, but the best choice I could have made".
At the same time, the challenge was enormous. Everyone said it was an impossible feat for him to lead Ferrari back to victory. The team had not won a drivers' title since 1979, with the driver Jody Scheckter, and it had not won the constructors' title since 1983. Todt would be the first non-Italian to lead the team, and his compatriot Alain Prost, a four-time world champion, told Todt he would not last more than two years at the Italian team, where Prost himself had met with failure.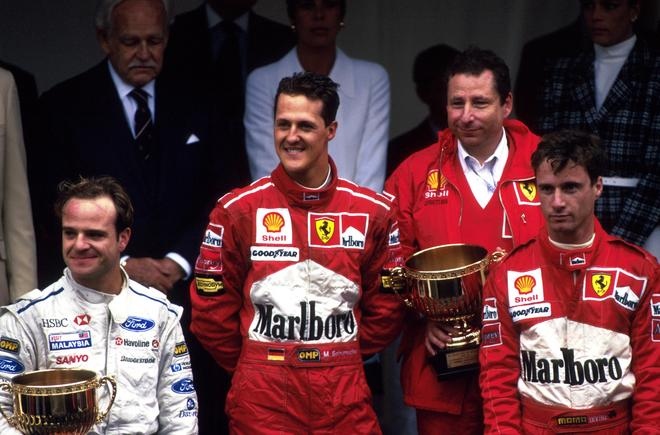 Ferrari's F1 team had been winless for three seasons, beset by corporate politics and internal distractions resulting from unhelpful management shuffles ordered by parent Fiat. But now Di Montezemolo was in charge, and he told Todt to do what was necessary. Todt did, raiding Team Benetton to secure two-time world champion driver Michael Schumacher ("Life is about passions. Thank you for sharing mine", Michael said about his fans). Engineer Rory Byrne, to replace John Barnard, and technical director Ross Brawn followed him to Italy during 1997. With patient determination, Todt welded these and other talents into a focused, well-oiled team that would prove unstoppable starting in 1999, ultimately amassing six straight makes titles and five world driver crowns.
Todt stayed at Ferrari for 16 years. It was the longest of his various periods in racing — he was a co-driver for 15 years and was at Peugeot for 12 — and he led the team to success after five seasons. "Then, in 2004, I was named C.E.O.", he said, referring to his next job at Ferrari, which he combined with running the racing team. "And it was no longer just racing. Then in 2008, I realized that I had done the rounds a little at Ferrari like at Peugeot". He had had close relations with the F.I.A. throughout his career. So, with the end of Max Mosley's reign as president of the federation in 2009, it was a natural move for Todt to be elected as his successor.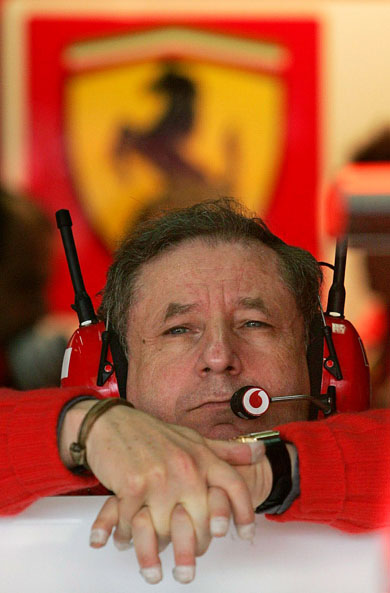 Todt has a reputation for finding harmony in his spheres of influence. A criticism within Formula One comes from Ecclestone, who said that Todt's problem is that he "just wants to make sure everyone is happy". For Ecclestone, that means Todt often won't make what Ecclestone sees as unpopular yet perhaps necessary decisions. "Often I'm not happy with myself, because one of the reasons I left Ferrari was to have less pressure and more time to myself", he said. "Today I have less time for myself and I have a pressure that is different, but I still have pressure. But maybe deep within myself that's what I like".
In person, Jean Todt has the stern correctness of a military man. He seldom smiles, and has no time to suffer fools, especially if they're journalists. But those who know him say he can also be warm, playful and generous, traits that doubtless account for the strong loyalty he engenders in those he works with. He forged a particularly strong bond with Schumacher, a near "father-and-son" relationship that insiders view as a major factor in Ferrari's utter dominance of F1 in 1999-2004.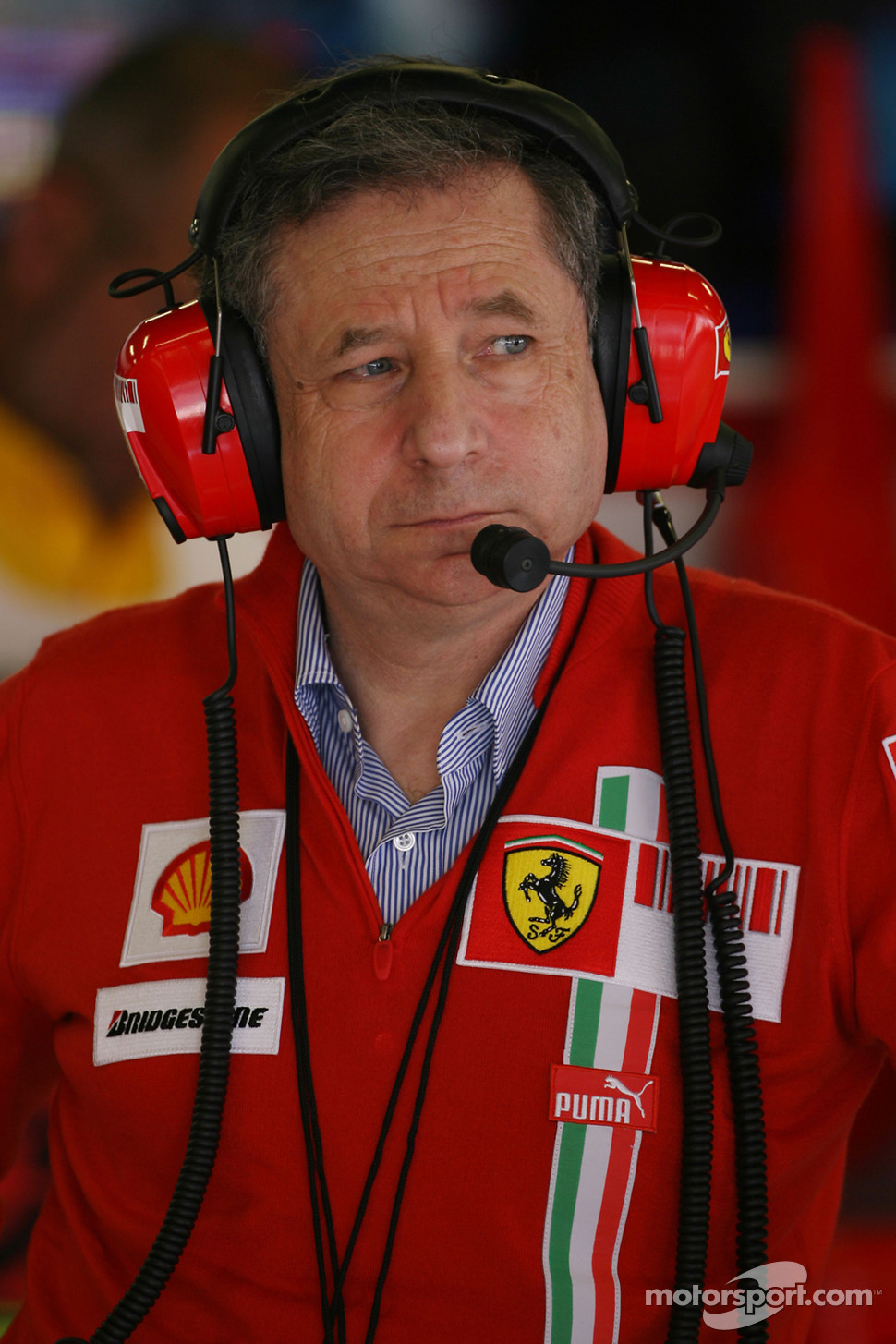 Todt took on new challenges in 2004 when he added the title of Managing Director for Ferrari's production-car business, thus finally winning the executive post he had sought so long. Two years later, at age 60, he was elevated to CEO. Though busier than ever, Todt still gets things done with a rare drive and precision, whether it's running the Scuderia, negotiating sponsorship deals, or overseeing a sales organization spanning four continents. Too much for one person? Apparently not for the ever-determined Jean Todt. And whatever else he may achieve, he has already earned a secure and honoured place in Ferrari history.
Actress Michelle Yeoh has been Todt's partner since 2004. Todt's son, Nicolas was born in 1977.