F1 takes another trip down memory lane, looking back at the unforgettable 1981 Spanish Grand Prix at Jarama - a race which owes its vintage status in F1's history books to the mastermind of the sensational Gilles Villeneuve.
Only 6 victories for the epic Canadian, but all legendary. The best, perhaps, was Jarama - a chase as long as a life where Gilles kept everyone behind with his great driving. He had a turbo, so he could pull away on the straight, but still had a turbo lag, so he was quite slow on the twisty part of the track.
A historic victory after more than 50 laps of driving with four drivers attached to his exhaust pipes for few tenths of a second. This was the very last win for the great Canadian driver before his untimely death the following year.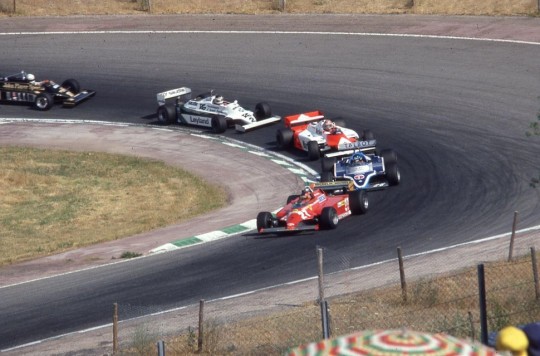 This race will remain in the history of the Formula 1 as one of the most exiting races, as the gap among the first and the fifth to the finishing line was that of a second and 7 tenths only...
Three weeks after the first victory with a Ferrari turbo engine in Monaco GP, on the 21th of June 1981 at Jarama, Gilles Villeneuve was capable of a historic bis. He was exhausted upon arrival.
No such good fortune was expected at Jarama. A compact, narrow layout, comprised mainly of slow corners; Ferrari knew their powerful, but bulky 126CK chassis would likely fail to measure up to the more nimble and better balanced rival machines from Williams, Ligier or McLaren. "You put on new tyres, and it's ok for four laps," said Villeneuve. "After that, forget it. It's just like a fast, red Cadillac, wallowing all over the place".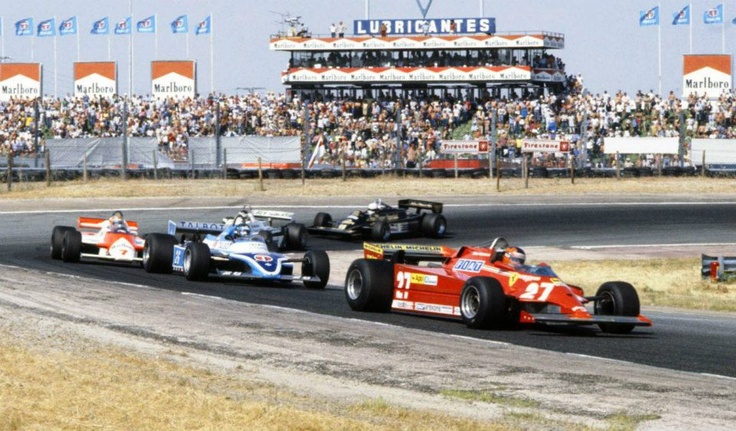 The express convoy crossed the line just 1.24 seconds apart, one of the closest finishes in a F1 racing history, and one of the most thrilling to watch. A masterpiece of a win by Gilles, his last cadeau.
The day after Enzo Ferrari said: "in Spain, Gilles Villeneuve has made me relive the legend of Nuvolari."