In the late '70s we witnessed the birth of plenty of racing teams that, in one way or another, ended up being lost forever or failing in front of monsters like Ferrari, McLaren and Lotus (to name but a few). Running a F1 team is extremely difficult, but doing it from a wheelchair becomes something epic. Frank Williams for decades forgot his disability jumping around the five continents to look after his creation.
A man of exceptional mettle, assisted by a good partner like Patrick Head, in the '90s binds his greatest hits to the brain of a designer that we know today: Adrian Newey. From his pencil is born a single-seater on the verge of perfection, the high-tech FW14, that brings pole position and wins all the time.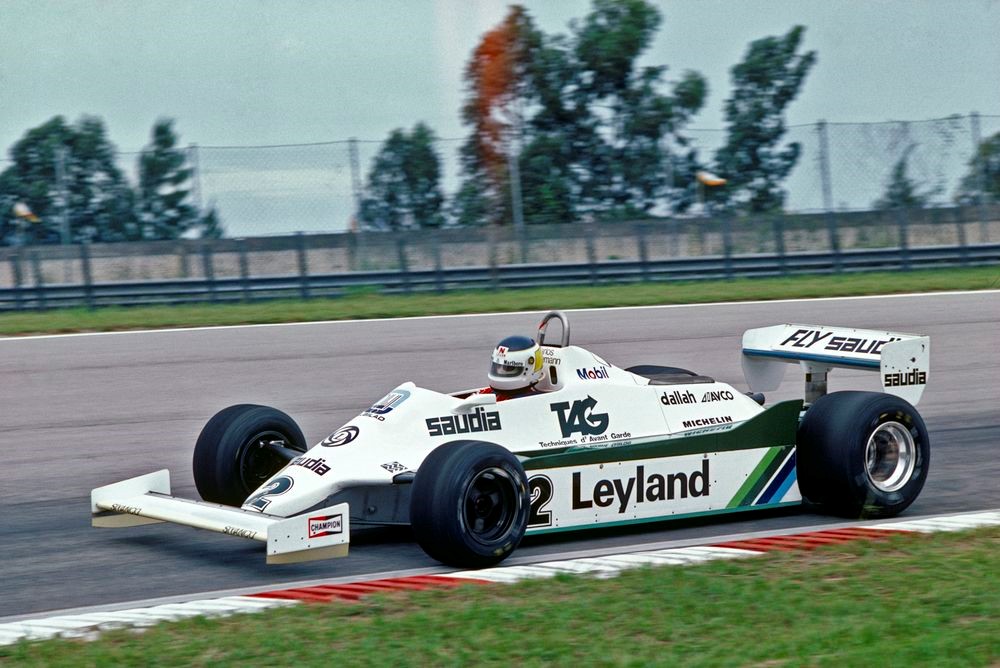 Sir Francis Owen Garbett "Frank" Williams CBE (born 16 April 1942) is an English businessman and former driver and mechanic. He is a founder and team principal of the Williams Formula One racing team. Born in South Shields, County Durham, England, he's the son of a serving RAF officer and a special education teacher (and later headmistress).
After a brief career as a driver and mechanic, funded by his work as a travelling grocery salesman, Williams founded Frank Williams Racing Cars in 1966. The team's first win came in 1979 when Clay Regazzoni drove the Cosworth powered Williams FW07 to victory at the British Grand Prix at Silverstone. Their first Drivers' and Constructors' championships both came in 1980 with Australian Alan Jones winning the drivers' championship and the team winning the constructors title by 54 points. Between 1981 and 1997, the team won six more drivers' championships and eight more constructors' championships.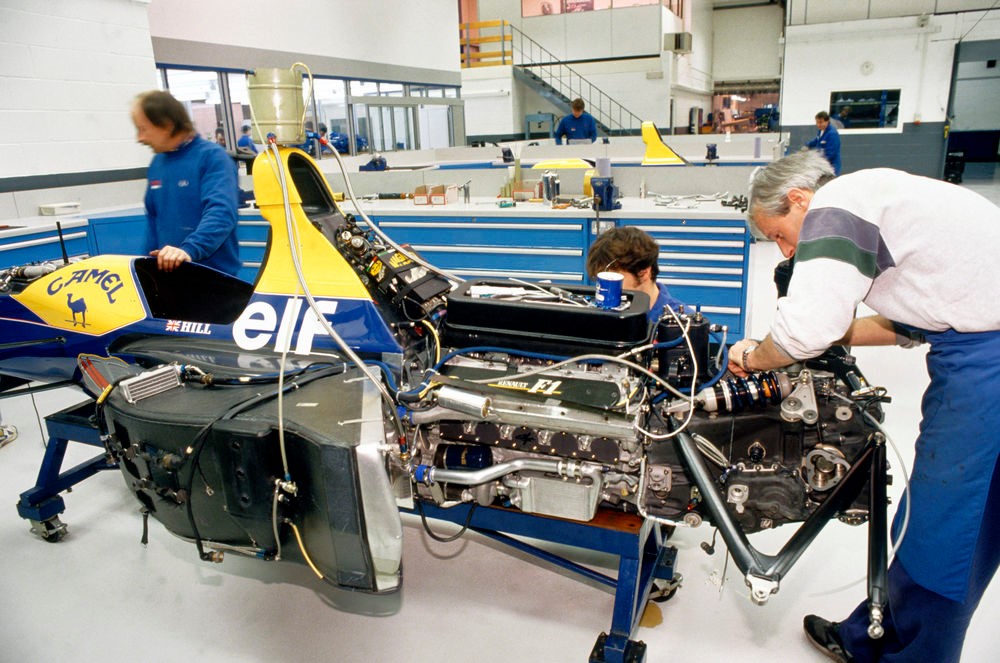 On 2 March 2012, Williams announced he will be stepping down from the board of Williams F1 and would be replaced by his daughter Claire, although he would still remain with the team in the role of Team Principal.
Williams has been in a wheelchair since becoming tetraplegic after a car accident in France on 6 March 1986. He was driving with team sponsorship manager Peter Windsor in a rented Ford Sierra from the Paul Ricard Circuit to Nice airport when the accident happened. Williams had been at the circuit to watch the testing of the team's new F1 car. But, as a keen long distance runner, he was returning to the airport following the trials because he wished to compete in a fun run in London the next day. During the drive to the airport, Williams lost control of the rental car on a slight left hand kink in the road causing it to leave the highway. An 8 ft (2.4 m) drop between the road and a field caused the car to roll onto the driver's side (left hand drive). Williams suffered a spinal fracture between the 4th and 5th vertebra after being pressed between his seat and the crushed roof. Windsor sustained only minor injuries.
In May 1994, following the death of Ayrton Senna in the FW16 at Imola, Williams was charged with manslaughter in accordance with Italian law, but he was acquitted after several years. Since Senna's death, all his F1 cars have carried a tribute to Senna featuring a small Senna "S" logo. Every chassis since the FW17 had the logo on the front wing supports or nearby. Rumour surfaced that it would be dropped for 2012 but was quickly denied by Williams.
The Williams F1 team with its humble beginnings is still going strong at the age of 40, thanks to the man whose vision and determination brought a series of championship titles: 'Frank Williams is the closest we have to an Enzo Ferrari', Damon Hill said. The reason Williams is still here is because "it is all Frank cares about. F1, this team and going racing', explains Sir Frank Williams's daughter and the team's deputy principal, Claire. She should know, having been born just a year before Williams formed the team that bears his name and which celebrates its 40th anniversary this year.
McLaren and Ferrari have been racing in Formula One for longer, but no man has run an F1 team as long as Williams – it is the single-minded determination his daughter knows so well that has seen them through. Some of the Williams cars have become part of F1 history. Times might have been lean for the team recently but they have every right to revel in their heritage. Williams has steered them to nine constructors' and seven drivers' titles and in doing so he has written a unique chapter in motorsport.
Few had predicted it when, after seven years of struggle with his first outfit Frank Williams Racing Cars, he restarted with Williams Grand Prix Engineering in 1977. It was a hand-to-mouth affair. Stories of conducting business from a public call box because the phone had been cut off, he has admitted, are true. Equally, it was his wife Virginia, who died in 2013 and was not only at the heart of the team – it was Ginny who insisted they sign Mansell – who in those days kept it going. "If it wasn't for Mum, Williams wouldn't exist because she was the one that bankrolled Dad for so many years", recalls Claire. Not that Williams was profligate, his focus was always racing – sent out for fish and chips, he would return with spark plugs. Some knew such strength of purpose would bear watching.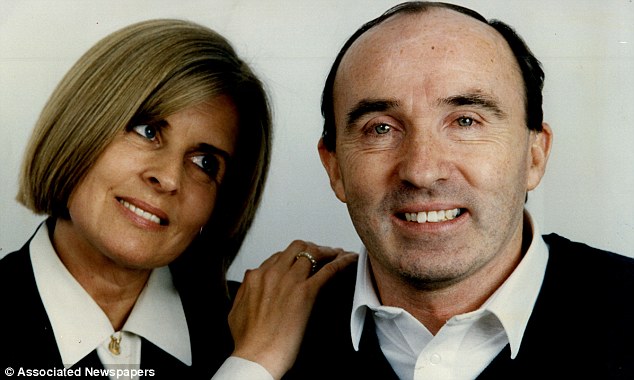 The writer, Nigel Roebuck, recalls a conversation with Ken Tyrrell in 1974: "A lot of people don't take Frank seriously, but I think they're wrong", said Tyrrell. "There's no one in this paddock who wants to succeed more than he does and if he ever gets himself financially organised, watch out …". Williams duly did get organised and, with his cofounder Patrick Head proving to be the perfect partner, foil and a formidable designer, they proved impossible to ignore.
Alan Jones won four races in 1979 and the title a year later. Claire Williams admits that her father's dedication to his team came at the cost of some emotional detachment that has been reflected in perceptions of Sir Frank. "A lot of people see Dad and see the poker-faced team boss", she says. "I've had people say to me: 'That Frank Williams, what's he like? He looks like a right bastard'. I say: 'Well that's my dad'. That's Frank at work: focused, doing a job". He could also be ruthless, of course, most notably with drivers. "They're only employees, after all", he said. "All I care about is Williams Grand Prix Engineering and the points we earn. I don't care who scores them".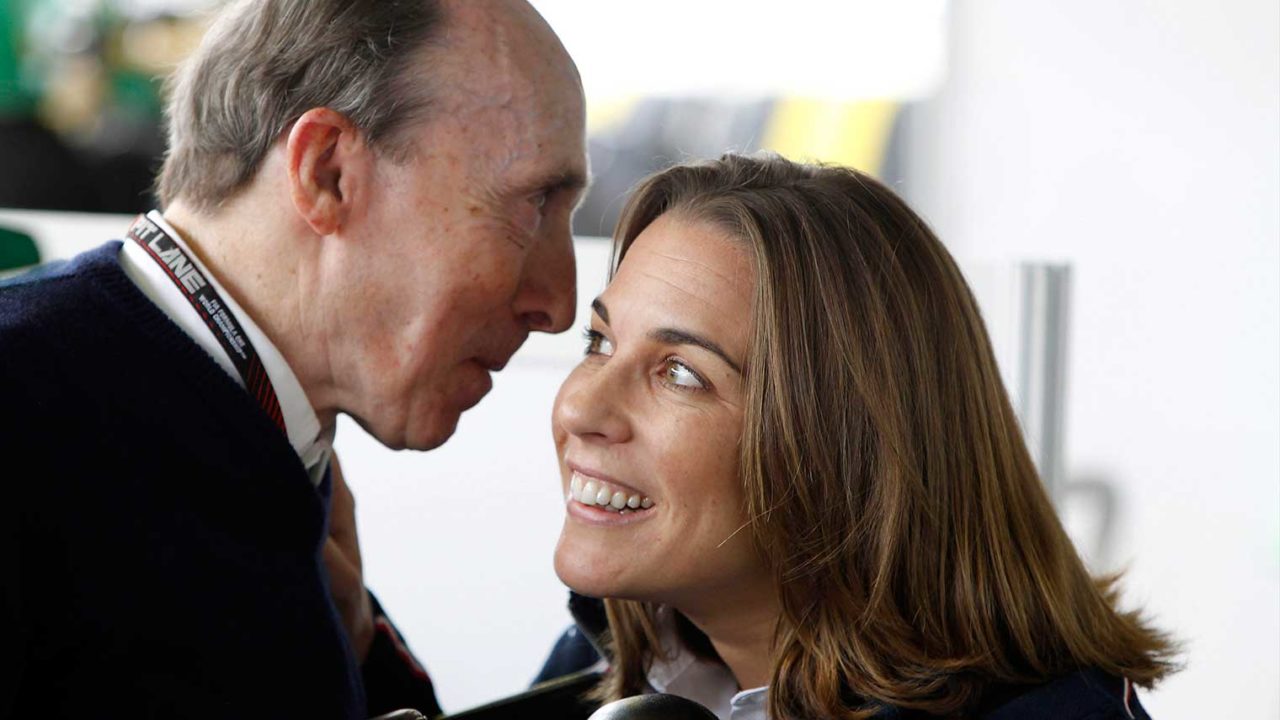 Damon Hill was dispensed with summarily after taking the title in 1996 yet he, as with almost everybody who has been connected with the team, still has only admiration for Williams. "He is single-minded and has given his entire life to creating a team that every year tries to produce the best racing car", says Hill. "That is his love and his passion and, in that sense, he is the closest we have to an Enzo Ferrari. Enzo was about the passion and the cars and Frank is absolutely as passionate about his team and his cars as Enzo ever was about his".
In 1986, after the car accident in France that left him paralysed from the neck down, his strength of purpose was shown not only in coming back to lead his team but also in that they were robust enough to carry on while he recovered. At the Marseille hospital where he was being treated, doctors asked permission for his life support machine to be switched off. Ginny refused. Six weeks later he appeared in his wheelchair in the pits at Brands Hatch for the British Grand Prix and was given a standing ovation.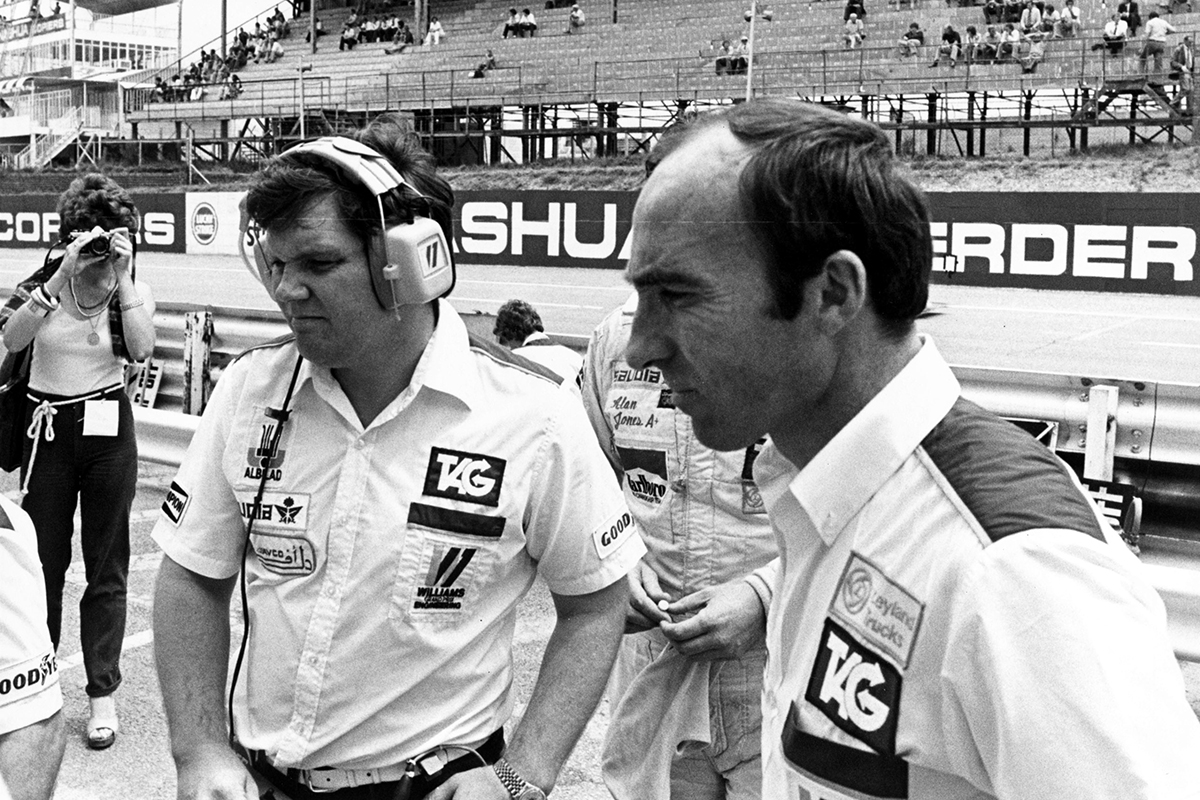 "The greatest compliment I can give Williams and Sir Frank was the team they put together", says Mansell. "The depth they had in the organisation when Frank had his accident – and it was devastating for everybody and we all thought the team was going to collapse – but everybody pulled together and the team solidified and became stronger". Nelson Piquet won the first race after the accident – the season opener in Brazil – and Williams took the constructors' title that year. The team Frank had built survived the catastrophe, just as they would after Ayrton Senna's tragic death in 1994.
In the Grove factory, he and Head had forged a remarkable organisation. "It's that consistent love of racing and that comes from Patrick and Frank", says Paddy Lowe, the team's technical director now enjoying his second stint with Williams having been integral to Mansell's 1992 title. "There are many, many engineers within the sport who began their careers at Williams and learned that spirit of racing from Frank and Patrick, including myself, Ross Brawn and Adrian Newey. Frank is obsessed with racing and all that it takes to win. That's why we are still here after 40 years".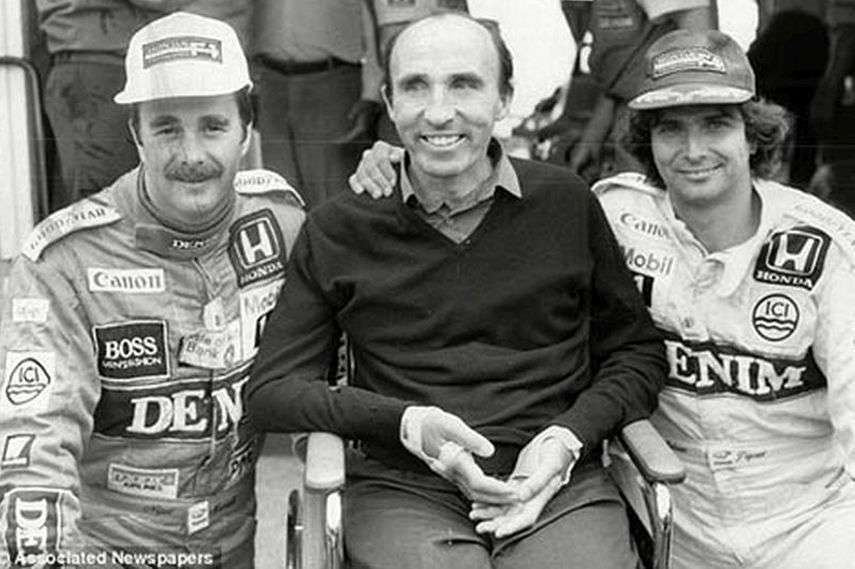 Claire points out Williams remains in pain every day because of the accident. But inevitably he does not dwell on it. "I've always been a little boy, always enjoyed speed, that's how I finished up in a chair – going too fast", says Williams. Yet stepping away from the team has never been an option and he has remained just as committed even through the leaner years.
Their last title was in 1997, the last win, Pastor Maldonado's at Barcelona in 2012, and they will still be fighting for only the lead in the midfield at Sunday's British Grand Prix. But Williams still burns with the desire to win. "He has no interest whatsoever in giving up his F1 team", says Claire. "If he could take it and put it in his coffin with him I think he would. That's just who he is". Which has defined the team that still bear his name above the door and is all he has ever wanted. "Aren't you jealous of what I do – running a grand prix team? It's a great privilege", quips Williams with gleam in his eye.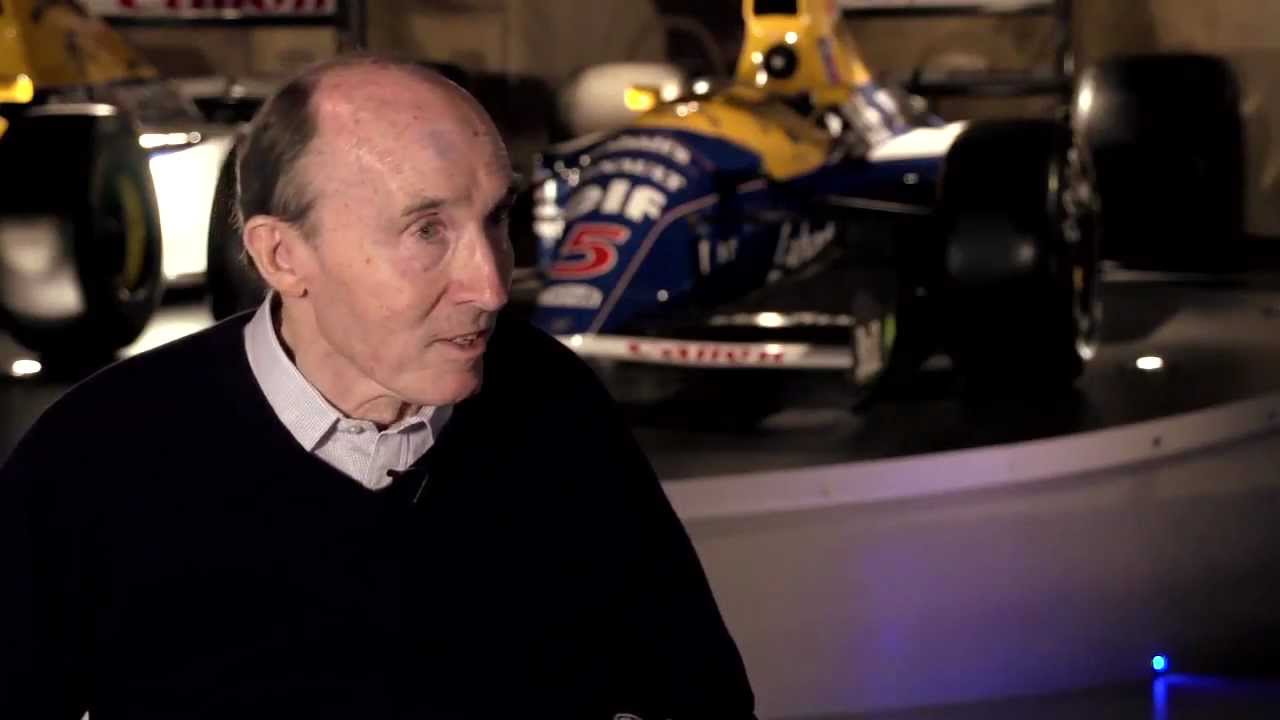 Lady Virginia Williams, "Ginny", 66, the wife of Formula One motor racing team chief Sir Frank Williams died after a two-year battle with cancer. 'She had been a rock in Frank's life ever since his car accident'. McLaren chief Ron Dennis pays tribute to a 'truly great lady'. He said: "she was friendly and fun, yet also a tower of strength and intelligence". The Williams have three children, Claire, Jonathan and Jaime. After her marriage hit trouble, she began a relationship with Frank, and following her divorce, they married in August 1974 in a ceremony hurriedly squeezed in between races. She played a largely uncredited role in helping Frank through his difficult early years in F1, giving up her job and even loaning him money after selling her London apartment before their marriage. She made huge sacrifices as Frank used every spare penny to keep the team going. An inspirational couple indeed.