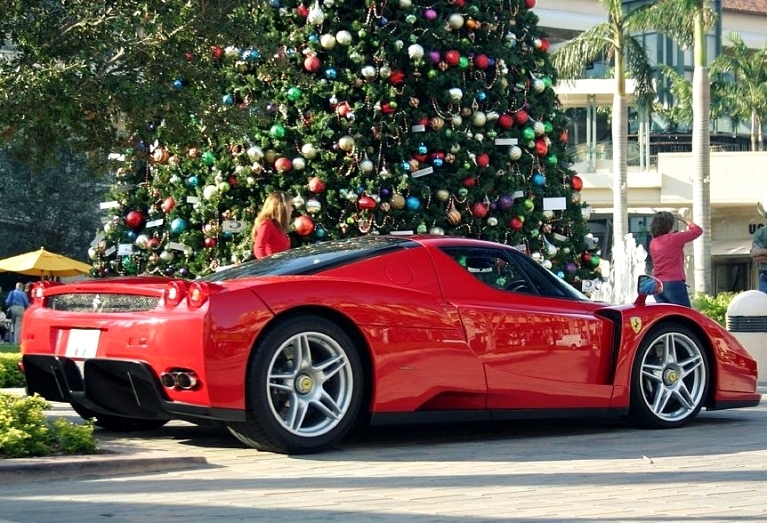 There is a conspiracy theory that Santa Claus is wearing red to show his passionate support for the Red Team. And the "one horse open sleigh" that is so much fun to ride – we are rather certain it must be the Prancing Horse this Christmas song refers to.
Is it too early to talk about Santa in October? For us it almost feels like Christmas came early. A Finnish branch of Scuderia Ferrari Club Riga is about to be set up and is proudly presenting itself.
Finland and Ferrari
Finland is no stranger to Ferrari and its allure. In fact, the roads of Finland are fairly familiar with the sound of the roaring Ferrari engine that is like no other. A Ferrari Club Finland was founded in 1987, and now its numbers have grown to 186 members already. Being that it is a Ferrari Owners' Club, it also entails that the Club is limited only to those who are already living the Ferrari dream, that is to say, to Ferrari owners only.
Finland and Formula One
Since the championship began in the year 1950, there have been eight Formula One drivers from Finland, and only one of them has worn Red for the races – Kimi Räikkönen.
Kimi Räikkönen moved to Ferrari in 2007. When he replaced Michael Schumacher, there was no doubt that he would be put under a lot of pressure and his performance would be judged and compared. Following the footsteps of a giant – especially one like seven-time World Champion – is not an easy task. His nickname "the iceman" proved to be given him for a good reason – without as much as depicting as the slightest emotion during the '07 season, he delivered a sensational victory, winning the 2007 World Drivers' Championship title. Then we saw him smile and laugh.
Tervetuloa, ystävät! *
We are excited to see how fast the family of the Ferrari fans is growing. 
The local representative of the Finnish branch of Scuderia Ferrari Club Riga is our supporting member Mr. Joonas Jarva. All congratulatory e-cards can be mailed to finland@sfcriga.com (of course, do not hesitate to write regarding any questions on Scuderia Ferrari Club in Finland).
* Finnish for "Welcome, friends!"