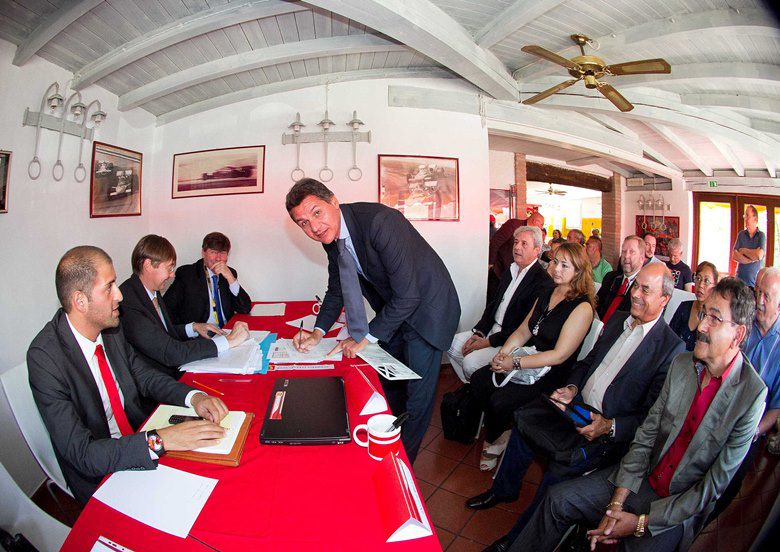 Everything in life can be compared to a Formula One race. The engine is quietly purring as you idle. On your mark – set – and go! You have been preparing yourself for this moment. You are on the track now. Occasionally you skid, but you straighten yourself out. Sometimes you have to pull over for a pit stop. That is just the boost you needed! You regain momentum. You finish one lap, then another one. These landmarks remind you how far you have gone already.
Qualifying laps
"A Ferrari Club in Latvia? But… But there have not even been any Formula One drivers from Latvia. Do they even follow the F1 races?"
Many people looked in puzzlement when I first spoke of establishing a Scuderia Ferrari Club Riga back in the beginning of 2013. My vision seemed so foreign to them. Even the Scuderia Ferrari headquarters were somewhat sceptical at the idea.
I am guessing that when one burns with a Red Passion nothing seems impossible. Soon thereafter we finished our qualifying laps. Together with some other presidents of new-born Ferrari Clubs being present in the Maranello Ferrari facilities, Scuderia Ferrari Club Riga was born in September 2013.
First laps
Our first two years as an official Scuderia Ferrari Club –our first laps, in other words, – have been filled with unexpected twists and turns as we are only learning how to drive this race. A lot of it has been intuitive learning.
A Ferrari driver without the right team – or a Ferrari team without the right driver – is only half-way invincible. We have been working hard to bring together the right team of people in developing this club.
Along the way we recognised that we need the right tools for becoming the pioneers we have set out to be; unlike any other club, we are introducing an online approach instead of local efforts. After all, everything that is anything is only two clicks away these days – shouldn't being a SFC Riga member be the same way? This year we introduced a website for the club that we are continuously developing and working hard on. We have set out to provide our members and Ferrari fans alike with a reliable and resourceful platform.
Picking up speed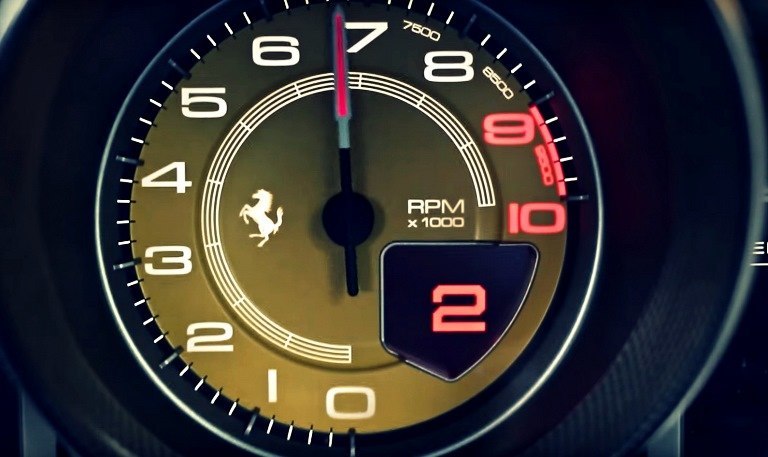 Even if the world of Ferrari knows little of Latvia, people of Latvia know a lot about the Prancing Horse and the life it leads. The enthusiasm in the Baltic region has been underrated; many long to live the Ferrari Dream. Scuderia Ferrari Club Riga is the only official Ferrari fan club in Northern Europe, and it is located right in the heart of the Baltics. The location of this Ferrari Club has created the opportunity for fans of the Red Car from other countries, not just Latvia, to join the Red Family, making it a rather international and unique Club.
Scuderia Ferrari headquarters are now recognising the importance of having a club in this region, and has given us their full support. Our leadership and drive has inspired some other communities in Europe and Russia, setting an example; we are happy to share our experience and extend our welcoming friendship to all. So many developments are suddenly taking place it is almost impossible to sum them all up here. Go to our Lifestyle section to find out more about everything that has been happening lately.
The race for the championship title
As the year 2016 is quickly approaching, we are setting higher goals. We are already pencilling in events in our Club calendar for the next year that no one should miss. Events organised by our club are the fastest track to meeting other Ferrari enthusiasts and Ferrari owners – both local and from all across the world; these events are the best place for networking for all of those who share the same Red Passion.
Our family is growing at such a fast pace that becoming the biggest Club in the world is not just an ambition anymore, it has become a possibility. Our online leadership has already set us apart from all other existing clubs.
Living the Ferrari Dream is not a dream. Everyone can make it their reality. Mr. Enzo Ferrari is known to have said that "You cannot describe the passion, you can only live it." What better way to start it but now and with Scuderia Ferrari Club Riga?
Scuderia Ferrari Club Riga welcomes every Red Fan; becoming a member of this fan club is as simple as filling out the online application form and making the first annual membership fee payment.  SFC Riga knows no limits – even the youngest family members can apply for their own Junior Membership.