In 1976, the famous French director Claude Lelouch got in a Ferrari 275 GTB with a video camera and invited a friend, pilot of Formula 1, for an eight-minute high-speed drive through Paris in the early hours of August Sunday morning (05:30 am).
Lelouch didn't get the permission to close any of the roads along the route. The pilot completed the run in less than 9 minutes. Red lights were ignored, one-way streets were driven up the wrong way, centre lines were crossed. At the end, the driver got out and embraced a young blonde woman, with the famous backdrop of Paris.
Upon the first screening of the film, entitled "C'était un rendez-vous" (in English: It was a date), Lelouch was arrested in order to force him to reveal the name of the pilot. The director never did, but the showbiz is suspecting two names: those of Jacques Lafitte (a close friend of Lelouche) and Jacky Ickx (he had the same Ferrari model as used in the film).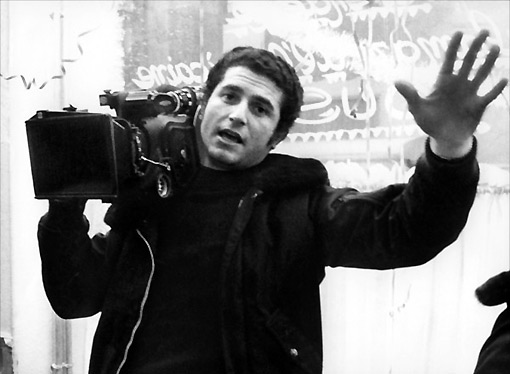 On the chosen course, there were two people who knew to expect Lelouch. First was Élie Chouraqui, his first assistant, and the second was Lelouch's girlfriend Gunilla Friden. He'd told her he'd arrive within ten minutes at the Sacré-Cœur and asked her to be there upon his arrival.
Due to the content of the film, it has become somewhat infamous. It is unknown who was driving the car, and rumours circulated that it was either an unnamed F1 racer, a taxi driver, Lelouch himself, or even Mario Andretti or Jean Pierre Jarier.
Obviously, there is now various information on the movie, rumours, legends, etc. One version claims that a Mercedes 450 was used, not a 275 GTB Ferrari, later dubbing the noise of the engine with that of the 275.