Bruce Leslie McLaren (30 August 1937 – 2 June 1970), born in Auckland - New Zealand, was a race-car designer, driver, engineer and inventor. His name lives on in the McLaren team which has been one of the most successful in Formula One championship history, winning a total of 8 World Constructors' Championships and 12 World Drivers' Championships.
Bruce McLaren, the summary of motorsport. Driver, team owner, designer and engineer, a worldwide success at 30 and a legend death at 32. A bright comet with an extremely long trail that goes all the way to this day. Today his name races and wins on tracks around the world, one of the greatest. Perpetual example of passion, dedication, competence, strength, success and courage.
Old photographs of Bruce McLaren show a young man, his face either smeared with oil and dirt of the racetrack or creased into a warm, disarming smile. While all who knew him talk of his simple nature and affability, they also mention his irrepressible drive and mesmerising charisma. "If Bruce had walked into the workshop one morning and told us we were all going to march across the Sahara Desert, we'd have immediately downed our tools and followed him", remembers Howden Ganley, a fellow New Zealander who worked for Bruce.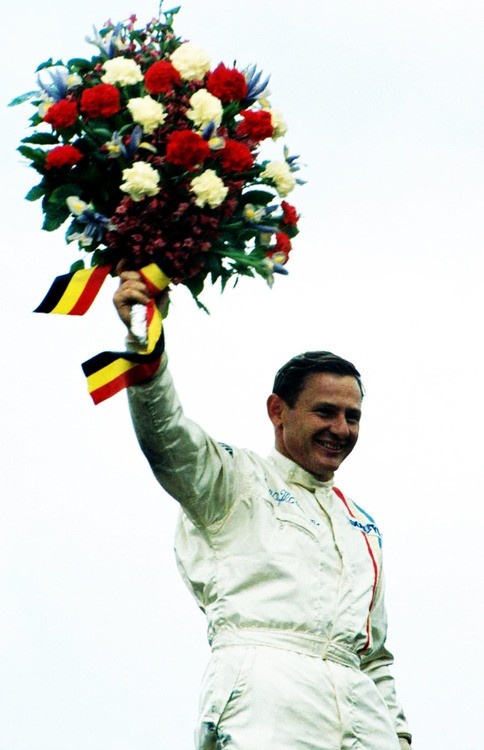 Bruce attended Meadowbank Primary School. His parents, Les and Ruth McLaren, owned a service station and workshop in Remuera Rd, Remuera, Auckland; Bruce spent all of his free hours hanging around the workshop and developed his passion during his formative years. His earliest competitive driving experience came at the wheel of a modified 1929 Austin 7 Ulster.
Waterskiing was one of his favourite sports. Aged nine, he spent two years in traction battling Perthe's Disease, an illness which left him with one leg longer than the other, giving him a permanent limp. It was to be no hindrance to his career. He won his first grand prix in 1959 for the Cooper Formula 1 team, at the age of 22, becoming the sport's youngest-ever winner. With his restless ambition, he soon founded his own team, Bruce McLaren Motor Racing Ltd, in 1963, and took the marque into grand prix racing in 1966. The whole team clearly adored Bruce, who not only raced the cars and ran the team, but designed and engineered the cars, drove the transporter and swept the factory floor. In tandem with his Formula 1 ambitions, Bruce also built and raced sports cars.
In 1968, Bruce took the first of the McLaren marque's 182 F1 wins – an achievement second only to Ferrari in grand prix racing's all-time victory list. At the beginning of the 1970 season, he confided in friends that he would hang up his helmet at the end of the year and focus all his efforts on the business. Bruce McLaren died (aged 32) when his thunderous Can-Am car crashed on the Lavant Straight just before Woodcote corner at Goodwood Circuit in England on 2 June 1970.
McLaren cars totally dominated CanAm sports car racing with 56 wins, a considerable number of them with him behind the wheel, between 1967 and 1972 (and five constructors' championships), and have won three Indianapolis 500 races, as well as the 24 Hours of Le Mans and 12 Hours of Sebring.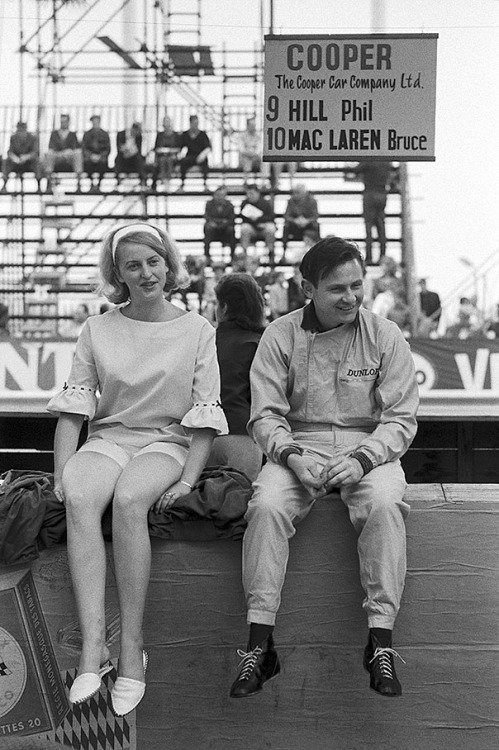 In tribute to his homeland, McLaren's cars featured the "speedy Kiwi" logo. For years Bruce McLaren remained one of the best drivers in the world. His popularity and enthusiasm for racing never diminished. What did change, however, was his ever-increasing influence over the world of motor racing. Bruce McLaren's vision extended far beyond the driver's seat. Engineer, designer, inventor, tester, Bruce was an automotive genius. He is one of only two men ever to win a Grand Prix in a racing car bearing his name. When he tragically lost his life, the team were told not to come to work the next day. Racers to their core, every one of the team turned up for work. McLaren was a competitive driver, but his legacy, the McLaren Racing Team, stems from his abilities as an analyst, engineer, and manager.
In the early days of McLaren sports cars, McLaren was testing and as he drove out of the pits, he noticed the fuel filler access door was flapping up and down as he drove. The current aerodynamic thinking was that it should have been pressed more firmly in place as the speed of the car increased. Instead, it bounced more vigorously as the speed increased. Instantly, his frustration at the sloppy work changed and he had an insight. Stopping in the pits, he grabbed a pair of shears, and started cutting the bodywork away behind the radiator. Climbing back in the car, he immediately began turning lap times faster than before. Later he explained "I was first angry that the filler door hadn't been properly closed but then I began to wonder why it wasn't being pressed down by the airflow. The only answer was that there had to be a source of higher pressure air under it than over it." From that session came the "nostrils" that have been a key McLaren design feature, including in the McLaren F1 road car.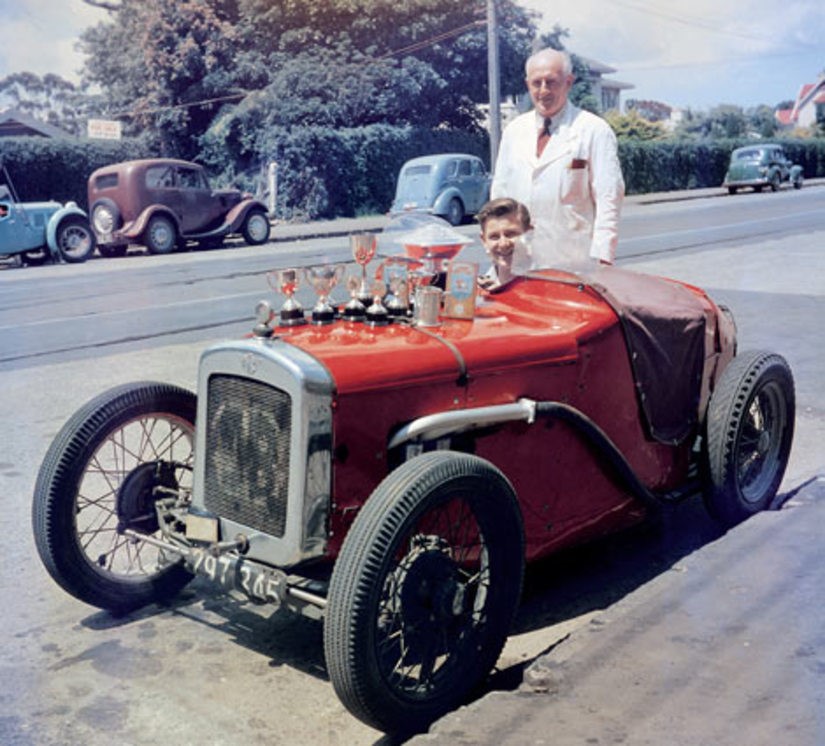 McLaren was survived by his sisters Pat and Jan, wife Patty and daughter Amanda. He was inducted into the New Zealand Sports Hall of Fame in 1990, into the International Motorsports Hall of Fame in 1991 and into the Motorsports Hall of Fame of America in 1995. Bruce McLaren took the essence of the New Zealand Edge. He believed in his racing car factory "success depends on the highest standards".
In the 1960s and 70s it was New Zealanders Denny Hulme and Bruce McLaren himself who drove the McLaren cars to victory; in the 1980s it was Alain Prost; in the 1990s the great Ayrton Senna; and in 1998 and 1999 it was Mika Hakkinen. The best and fastest drivers have always been attracted to McLaren – Hunt, Lauda, Fittipaldi, Revson and Mass included. From "McLaren – A Racing History", Geoffrey Williams writes: "just as Jackie Stewart came to personify the increasing professionalism, commercialism and safety consciousness of Grand Prix racing in the 1970s and similarly so with Ayrton Senna as the dedicated professional of the 1990s, Bruce McLaren typified the happy, often comradely spirit of earlier times. The most universally liked driver of his era, Bruce's background suggested he may have something out of the ordinary to offer the sport".
McLaren has said, in his own words: "With a truck full of boxes of spare parts and towing the Austin Ulster arriving at 8 Upland Road, my motor racing career had started. How Mum put up with Dad and me with her kitchen table covered in bits and pieces of the engine during meals I will never know. She used to say "If I gave them dry bread and water they wouldn't have noticed". It was in his parents' classic Kiwi quarter acre backyard – figure 8s around the fruit trees – that McLaren learned to drive. Later – at local hill climbs, gymkhanas and sprint meetings – he learned the basics of racing.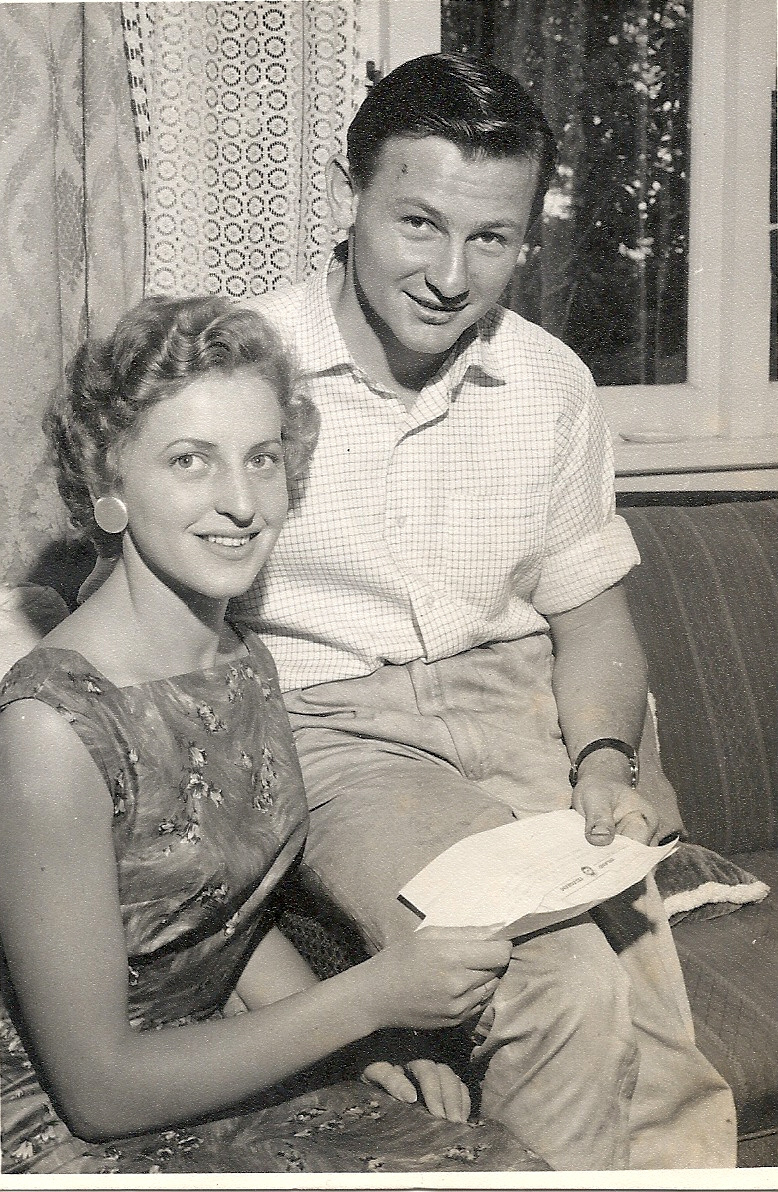 Richard Becht writes in the book "Champions of Speed": "That was the early secret of Bruce McLaren's success on a world scale. He learned to drive – and wipe out – as early as possible. He had his own car. He as good as had his own garage, not to mention he was engulfed in motor racing with his father still competing". McLaren graduated from his Ulster to a Ford 10 Special, to an Austin Healy, then a Cooper Climax Sports. The 1957 event is remembered as the race where McLaren first came to the attention of Australian legend Jack Brabham. Brabham was driving for the Cooper team and he persuaded them to give McLaren a spot. He was promised a workshop, a wage and a new Formula Two Cooper on arrival in England. His "new car" turned out to be a mass of pipes lying on the Cooper factory floor. He had to build it himself, from scratch; a skill not generally required of drivers. Those years in the Auckland service station workshop were immediately useful.
What made McLaren a brilliant driver was a natural gift but also the New Zealand environment. Years of tricky hill climbs one weekend, then a flat circuit the next; having to mechanically improvise with old cars, learning how they worked and making them faster. From "Champions of Speed" by Richard Becht: "It was never just the racing that McLaren longed for. It was the complete picture. There was the fascination and obsession with the cars themselves, the respect he had for them, the satisfaction he derived from working on them, and the absolutely thorough knowledge and understanding – the mechanical sympathy – he had for racing cars, or any car".
Bruce McLaren's passion for cars didn't stop at the racetrack. In his early days in England he favoured Jaguars. He lovingly cared for his brand-new E-Type in 1961. When disaster struck and Bruce died, it was 12.22pm, June 2, 1970. His mother Ruth, in bed in Auckland, woke suddenly at the very moment of the crash. She sensed what had happened. A tragedy for the family, tragedy for motor racing, tragedy for New Zealand. In a country where tinkering with an old car on a Saturday afternoon is a national past time, McLaren had become the most famous, and most successful, 'tinkerer' of them all. He had shown the exotic and glamorous world of international racing could be brought closer to the garages of suburban New Zealand through determination, innovative thinking, belief and a sheer love of what you are doing.
Pete Lyons records, in the Motor Sports Hall of Fame, that Bruce McLaren was "universally well liked and remarkably self-effacing". He never claimed to be the world's fastest driver and often smilingly discounted his own engineering ability. "Make it simple enough so even I can understand it", he'd tell his team. But his own work at the drawing board and in the cockpit resulted in racing machines that vanquished all comers."
The modern company of McLaren International, located in Woking, England, has evolved into a multi-billion-dollar enterprise dedicated to winning in the most watched and most expensive of all sports, Formula One, and to producing limited edition high performance road vehicles. Championships have been won with the aid of Ford, TAG Porsche, Honda and Mercedes engines. Bruce McLaren took the basics of driving, construction and engineering, and perfected them. As Allan Dick tributes McLaren in Driver Magazine: "When you reach the level of driving needed to drive a Formula One car, every driver possesses skill that mere mortals will never begin to understand. Bruce McLaren had the added advantage of a keen mechanical and engineering mind that was married to a typical Kiwi do-it-yourself attitude."
Motorsport author Eoin Young has said that Bruce McLaren had "virtually penned his own epitaph" in his 1964 book "From the Cockpit". Referring to the death of teammate Timmy Mayer, McLaren had written: "The news that he had died instantly was a terrible shock to all of us, but who is to say that he had not seen more, done more and learned more in his few years than many people do in a lifetime? To do something well is so worthwhile that to die trying to do it better cannot be foolhardy. It would be a waste of life to do nothing with one's ability, for I feel that life is measured in achievement, not in years alone."