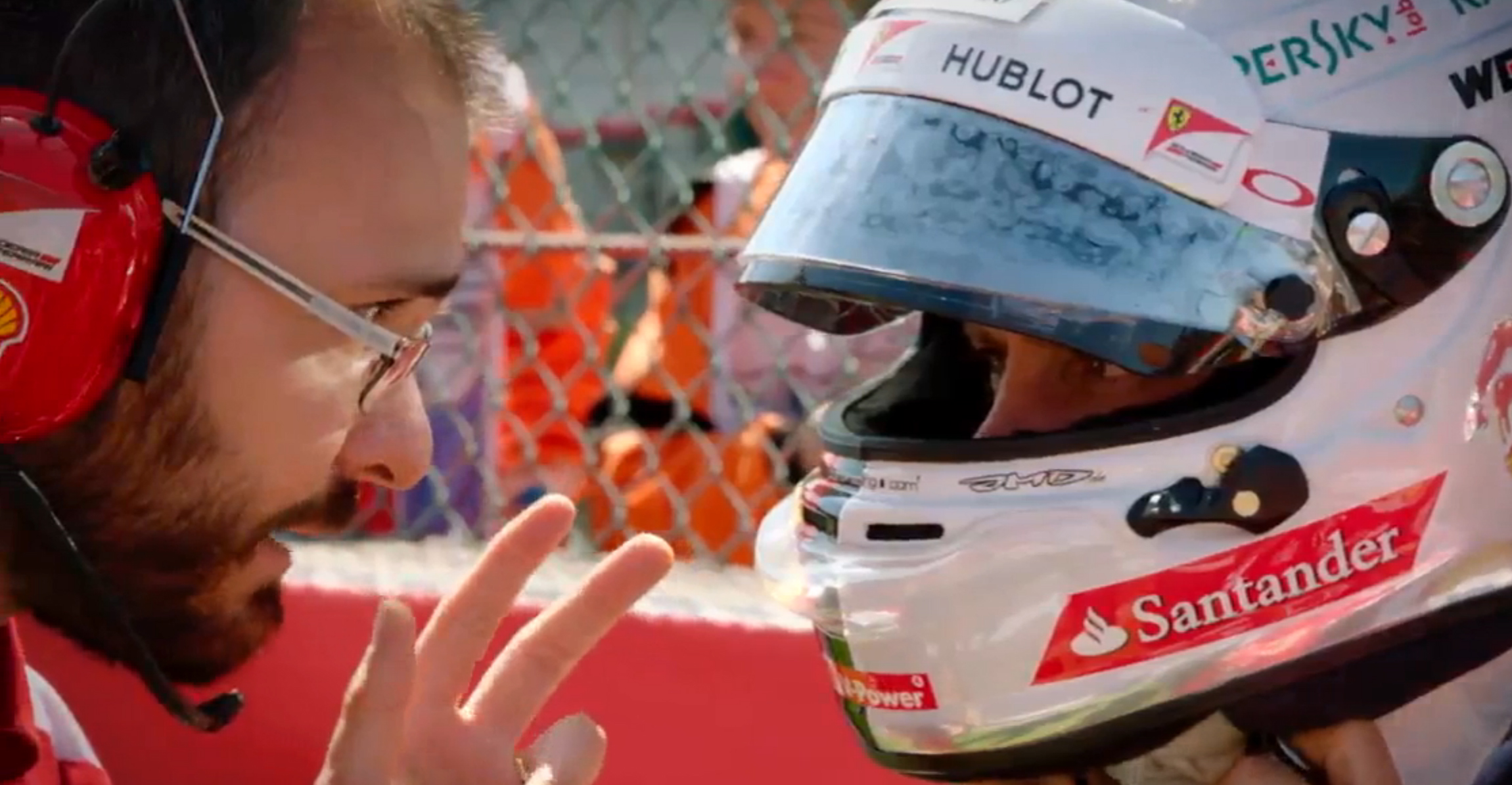 Looking through red glasses, everything looked extremely promising in the qualifying. Mercedes' Hamilton made one run only in Q1 to set a lap time within the 107 percent rule. The Briton was about to face a ridiculous 60-place grid penalty due to the change of various power unit elements, which meant he was going to start to the race from the very back row. Mercedes was wise to utilize this loophole in the rules, which brought the Briton three new power units and only one penalty. Spa was the venue, where starting position was of least importance in terms of this year's remaining races.
Since Hamilton was out of the shootout for pole, it was a fairly easy task for teammate Rosberg to grab pole. However, it was extremely tight between Ferrari and Red Bull, and Red Bull got the upper hand as Verstappen qualified second, 0,15s down on pole-setter Rosberg. This made Max the youngest-ever front row qualifier. Kimi made a mistake on his first run, which he aborted, bringing it was all down to the second attempt. Kimi's driving was very determined and impressive, but in the end there were 17 thousandths of a second separating the Iceman from the front row! Sebastian, on the other hand, was complaining that the rear end of his Margherita had lost all grip by the end of the flying lap. The German Ferrari ace had to settle for P4, which meant a defeat to his teammate. Verstappen's teammate Ricciardo qualified 5th, with Force India duo Perez and Hulkenberg 6th and 7th.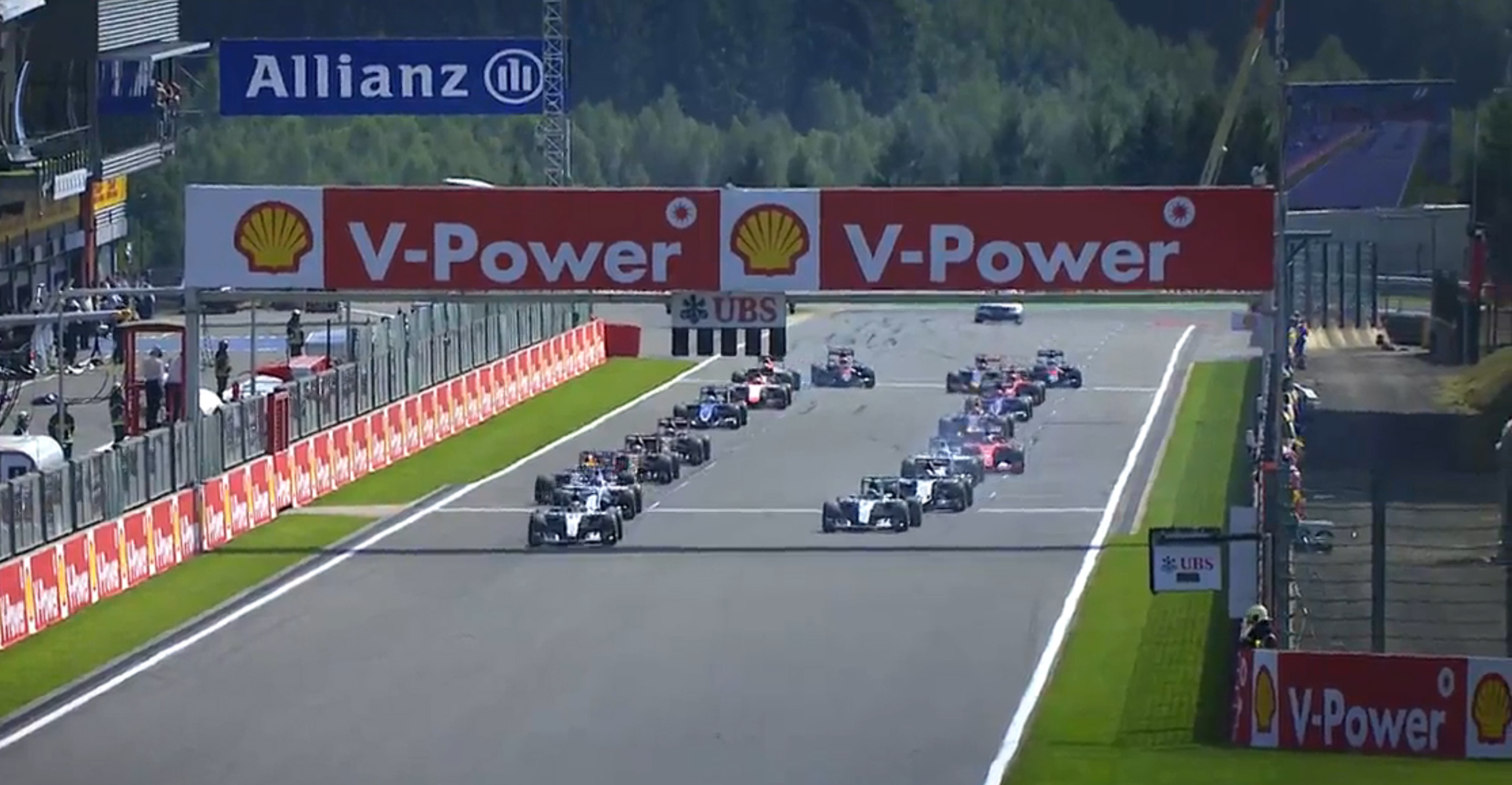 In terms of the top five, Rosberg, Ricciardo and both Ferrari drivers had set their fastest lap times in Q2 on the yellow-marked, more durable Pirellis, which meant they could start to the race on those tyres. By contrast, Verstappen started to the race on the super soft compound. But what a horrendous start the race had! Turn 1 ended up like a horror film scene! Rosberg kept his lead, but it was extremely tight between Verstappen and the Ferraris. Going into Turn 1, there was Verstappen on the inside and Kimi on the outside. Suddenly Sebastian turned in very tightly, ending up hitting his teammate, who, in turn, hit Verstappen! I couldn't believe my eyes that all my three favourites had collided already in Turn 1, ruining everyone's race! I couldn't help wondering what was Sebastian thinking when he made that move. He left absolutely no room for his teammate...
Kimi's front wing was severely damaged, and the Iceman had to limp into the pits. Once in the pits, there was a dramatic moment, as flames started coming from the floor of Kimi's SF16-H. Luckily, the team got his front wing changed, but Kimi's race was already ruined. A little later there was another scary moment on lap 6, when Renault's Magnussen hit the kerb on top of Eau Rouge and lost control of his car while driving 300 km/h. The Dane was thrown into the tyre barrier, and his car got completely wrecked. It's a small miracle that Magnussen got out of the car on his own, with only wounded ankle! The race was soon red-flagged, as the tyre barrier had been so severely damaged due to the shunt. All cars pitted and waited for the restart, which took place behind a safety car some ten minutes later.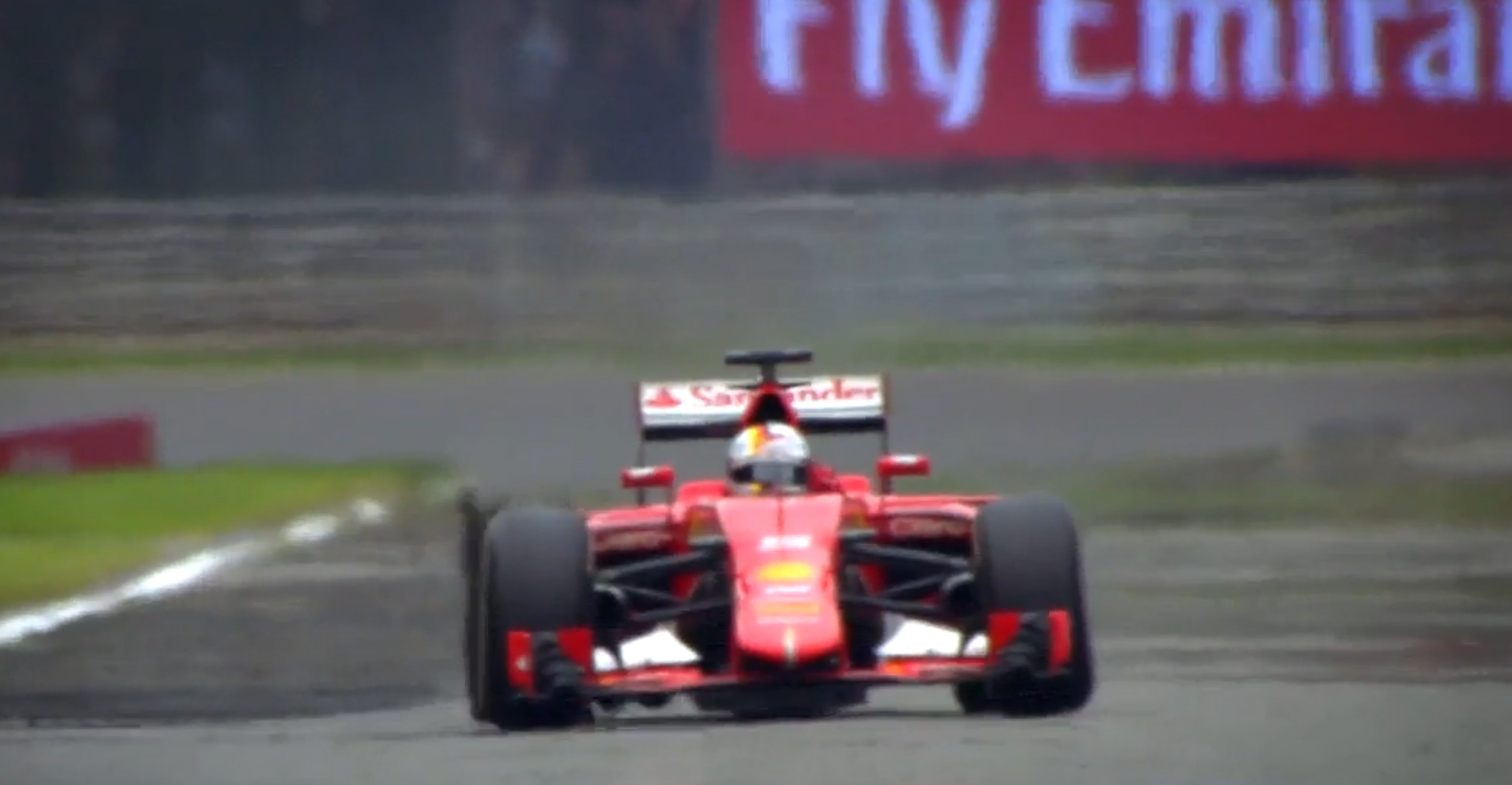 After the restart, Kimi started making his way through the field, soon reaching Verstappen's tail. It's funny how these two always tend to find each other on track, no matter how long the track is! Once again, these two had an electrical and heated battle. Kimi made an overtaking move on the flying Dutchman, both of them going off track. Kimi was asking on the team radio whether he had to give the position back to the Dutchman, which he ended up doing. And again, like many times before throughout this season, Max's defensive moves divided opinions. There was a scary moment when Max, going 300 km/h, changed his line, which forced Kimi to lift his foot off the throttle in order to avoid hitting the Red Bull driver. It was obvious that Max's driving was "in the grey area" again. Risky, yet passionate and courageous. Still, no investigation conducted regarding his actions by the stewards, so no clear rule breaking.
By lap 18 Hamilton had already made his way up to P3, which was quite incredible, considering the Briton's starting position! Rosberg could easily cruise to victory on a 2-stop strategy, similar to the runner-up Ricciardo. Unbelievable but true, Hamilton completed the podium with a 3-stop strategy! Force India had done an impressive job, as Hulkenberg finished 4th and Perez - 5th. Sebastian had to settle for P6 after the first-turn incident. Alonso came in impressively 7th for McLaren, Bottas 8th and Kimi - finally 9th. Verstappen was left 11th, out of points.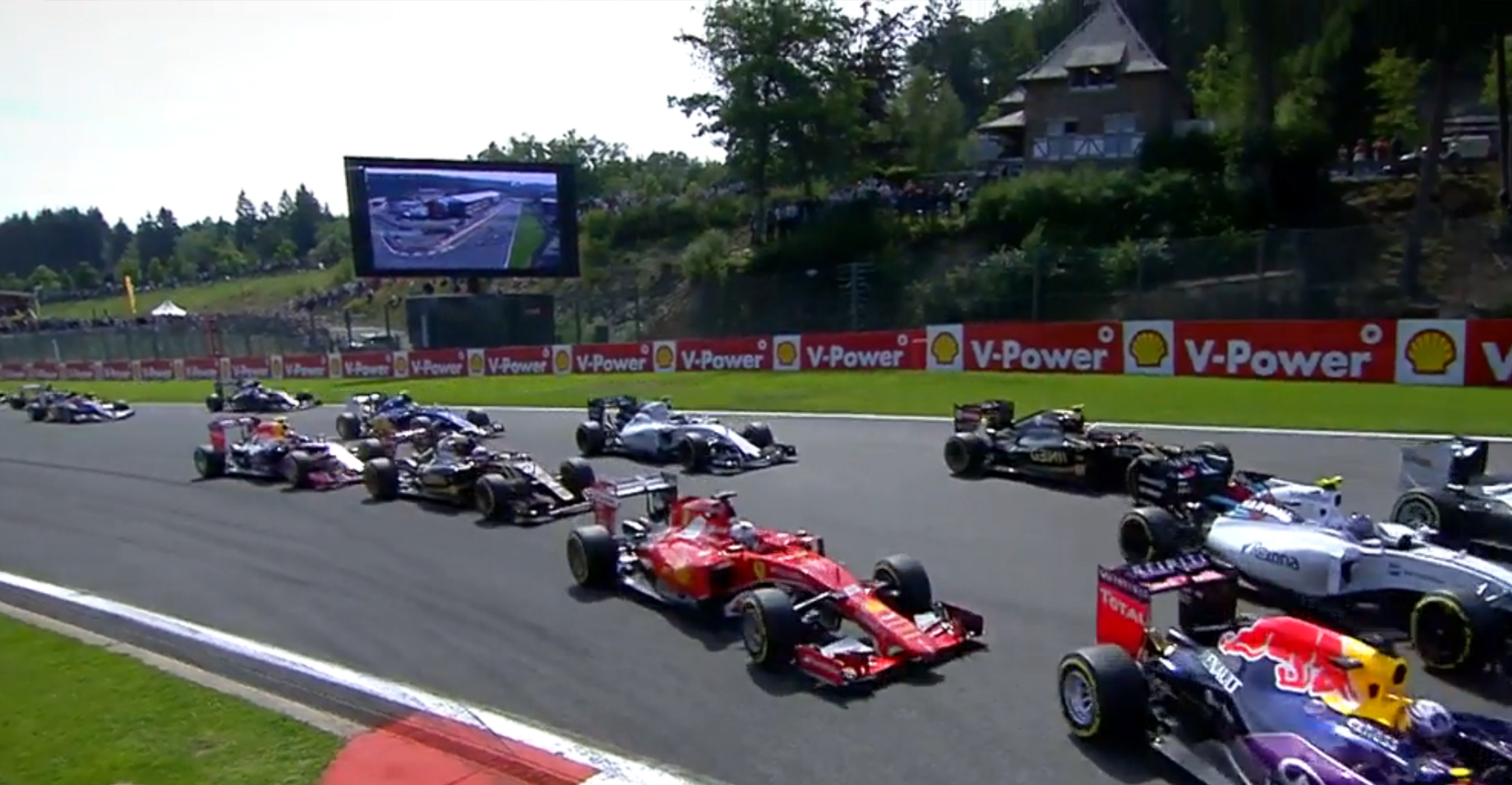 I would be lying if I said I wasn't disappointed at the race results. I expected so much more... Sebastian has been struggling with his performance lately, especially after having gotten beaten by his teammate in qualifying. In my opinion, the first-corner move was a mistake from Sebastian, and a very costly one. Without Sebastian's move, I don't think that Kimi and Verstappen would have hit each other. But everyone makes mistakes, and you have to learn from them. I support Sebastian and Kimi with all my heart, even though all their actions on track don't always please me. They always have my support, for better or worse!
Formula 1 circus moves to Monza next weekend already. Hamilton is now leading the championship standings by 9 points to his teammate... I love these back-to-back races! Can't wait for the next adrenaline rush that the thrilling Formula 1 action will overwhelm me with!
With passion for racing red, 
Iina Huhmarniemi