Formula One's foremost designer still draws with a simple pencil. The last of the great race-car designers still available, disputed by the whole F1. His revolutionary skills will radically change the way of drawing cars, increasing their aerodynamic efficiency. An engineer who drives cars he projects, never seen before. Adrian Newey still ahead of the game.
"I love the immediacy of our field. In our job, what we are working on now we will see realised within a matter of months or hours, whether that is good or bad, or for all the world to see. In other fields, it could take years to see your work come to fruition. We are constantly trying to marry fresh, creative ideas that will stand the test of physics. In previous positions, I have come into a more mature team and provided the design-based expertise. At Red Bull, we worked to build the infrastructure and the research-oriented side of the engineering from the ground up before we had the tools to design a car. What motivate me is the opportunity to focus on designing the car. I delegate as much as I can so that 50 per cent of my time can be at my drawing board sketching and developing ideas. I'm most proud of the championships we have won at Red Bull. It has always been a dream to win, but often our dreams are not fulfilled. To be able to win with Red Bull has been fantastic".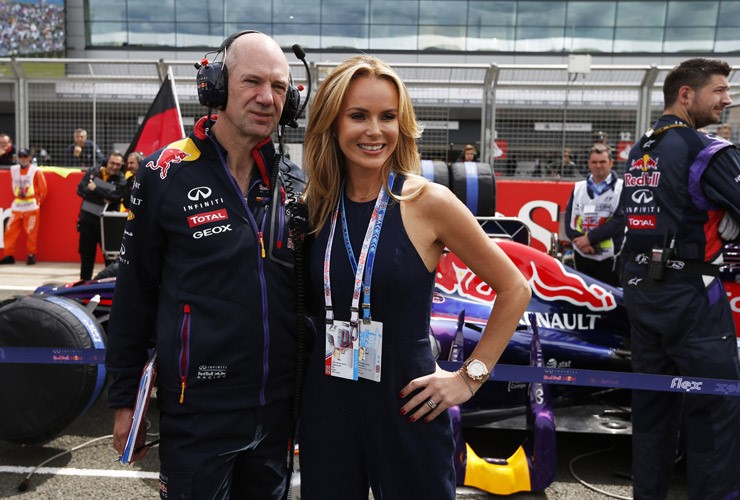 Adrian Newey, born 26 December 1958 in Stratford-upon-Avon, United Kingdom, is a British Formula One engineer. He is currently the chief technical officer of the Red Bull Racing Formula One team. Newey has worked in both Formula One and Indy Car racing as a race engineer, aerodynamicist, designer and technical director and enjoyed success in both categories. Considered one of the best engineers in Formula One, Newey's designs have won numerous titles and over 150 Grands Prix. With ten Constructors' Championships he has won more than any other designer and is the only designer to have won constructor's titles with three different Formula One teams, while six different drivers have won the Drivers' Championship driving Newey's designs.
Adrian has been designing cars since 1983. Most Formula 1 teams dream of hiring him, indeed for most of them it seems inconceivable that you would even think about firing him, but during Newey's long and fascinating career he has been expelled, asked to leave and outright fired.
As a teenager, Newey attended the historic Repton public school but was asked to leave after he high-jacked a school concert sound check and blew out a stained-glass window. From his Repton expulsion Newey headed to college in Leamington-Spa, in the Midlands region of England. There he gained a National Diploma in engineering. This was enough for him to get a place at University of Southampton to study Aeronautics and Astronautics.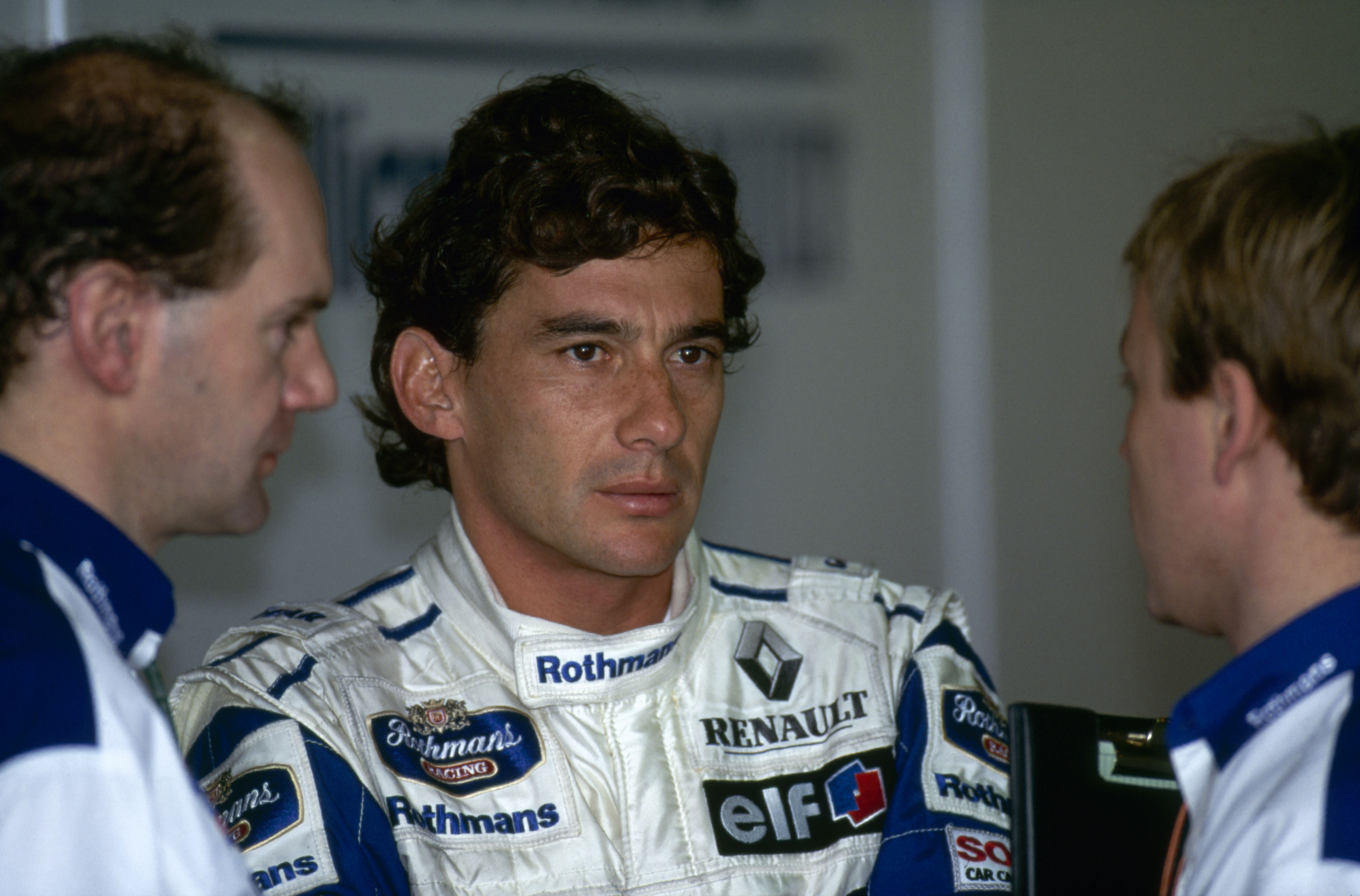 Red Bull Racing's Chief Technical Officer has won 10 Formula One Constructors' titles and helped some of the world's most famous drivers to Drivers' championship wins – but the path to glory was not always smooth. Adrian later lost his first trackside engineering role when the driver mistakenly believed his car hadn't been given enough fuel. Adrian recalls: "In fact, the problem was a fuel leak, I'm glad to say. But anyway, in the immediate aftermath the driver asked if he could have a different engineer and I was fired, basically!"
Such revelations are characteristic of Newey's quiet modesty, but behind the self-effacement lies a fiercely competitive soul for whom second-best is never an option. It's a quality he has taken to every post he has held in a long and impressive career. After studying aeronautics at Southampton University and early stints with the Fittipaldi and March F1 Teams, Newey first tasted success in US racing. His March sports car design won IMSA's GTP class in 1983 and 1984, and his Indy Car project, the March 85C, took the Championship and the Indy 500. The follow-up model won the Championship in 1986 and the Indy 500 in both '86 and '87.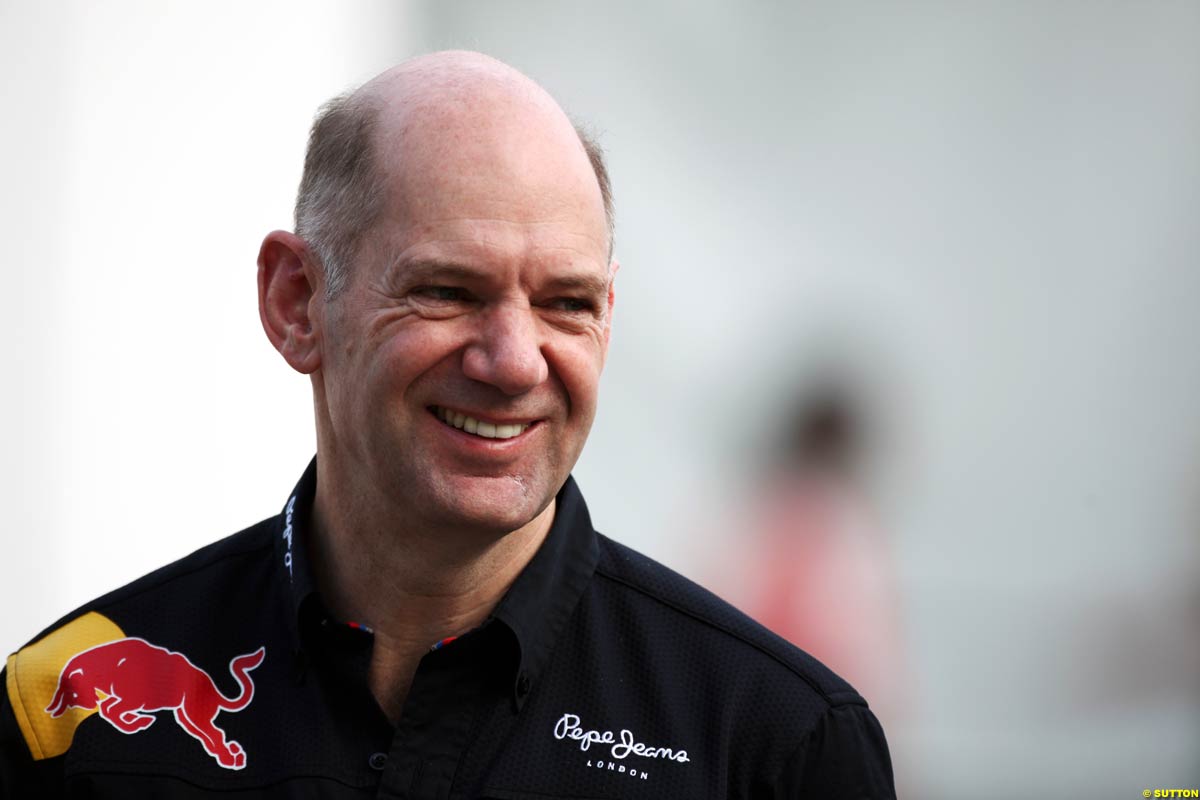 But F1 was calling. In 1988, he's at March. Some critics suggested his quest for aerodynamic perfection had compromised the team in other areas. Notably, team drivers felt the driver's position in his first car, the March 881, was very cramped, the car having a narrow nose section in order to improve air flow over the car and compensate for the lack of power of the engine compared to the turbos of Honda and Ferrari. In the summer of 1990, Newey was fired, although he didn't have to wait long to find another role.
Newey later said: "I was fired but I'd already made up my mind I was going – because once a team gets run by an accountant, it's time to move. Your self-confidence does suffer, but Williams had approached me". Through the 1980s and into the 1990s, Williams F1 was a top running team, and technical director Patrick Head wasted no time in getting a contract signed.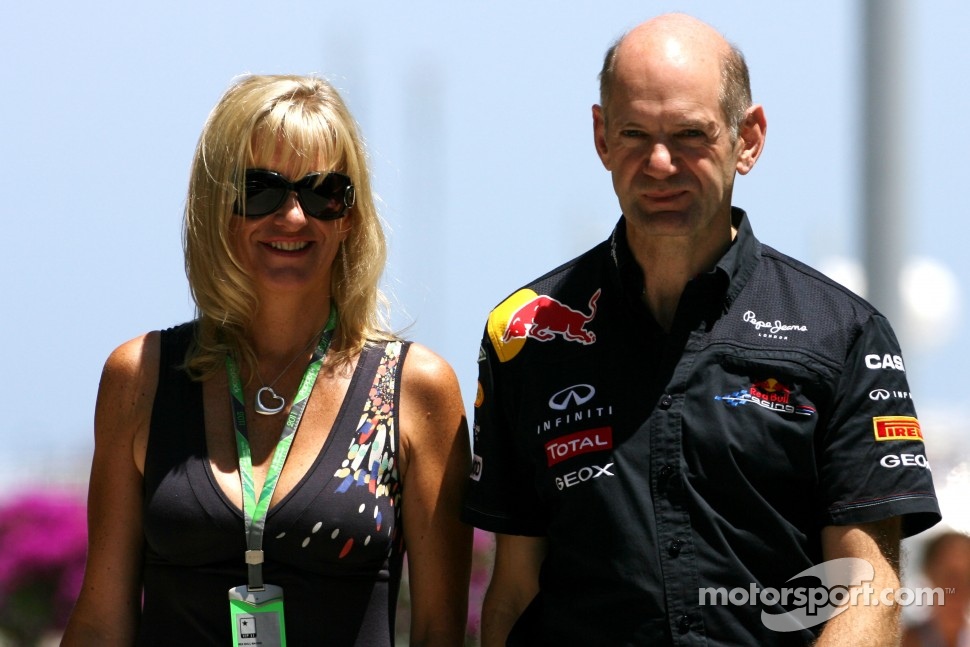 With a vastly superior budget, drivers and resources at his disposal, Newey and Head rapidly became the dominant design partnership of the early 1990s and brought home five constructors' titles between 1991 and 1997, supplying the ammunition that also allowed Nigel Mansell, Alain Prost, Damon Hill and Jacques Villeneuve to win the drivers' championship. Newey drew the revolutionary FW14, with active suspension, box-shaped gear and controls on the steering wheel; brand new ideas in F1. This concentration of new technologies was opposed to the easier McLaren MP4/6. About Senna on Williams Adrian said: "Ayrton tried to bring the car to do things that it couldn't really make".
When Newey departed Williams for fresh challenges at McLaren, he confirmed his prowess with his cars winning 59 race victories, 78 pole positions and 60 fastest laps all from 114 races from 1991 till 1997. These seven years saw 4 drivers clinch world championship titles. Having taken both Williams and McLaren to the heady heights of multiple title wins in the 1990s, when Newey joined Red Bull Racing in 2006, his task was to help replicate that success. The challenge was, if anything, his toughest: Williams and McLaren had championship pedigree; Red Bull Racing did not. Adrian's undertaking was as much to help design the team as it was to design the car.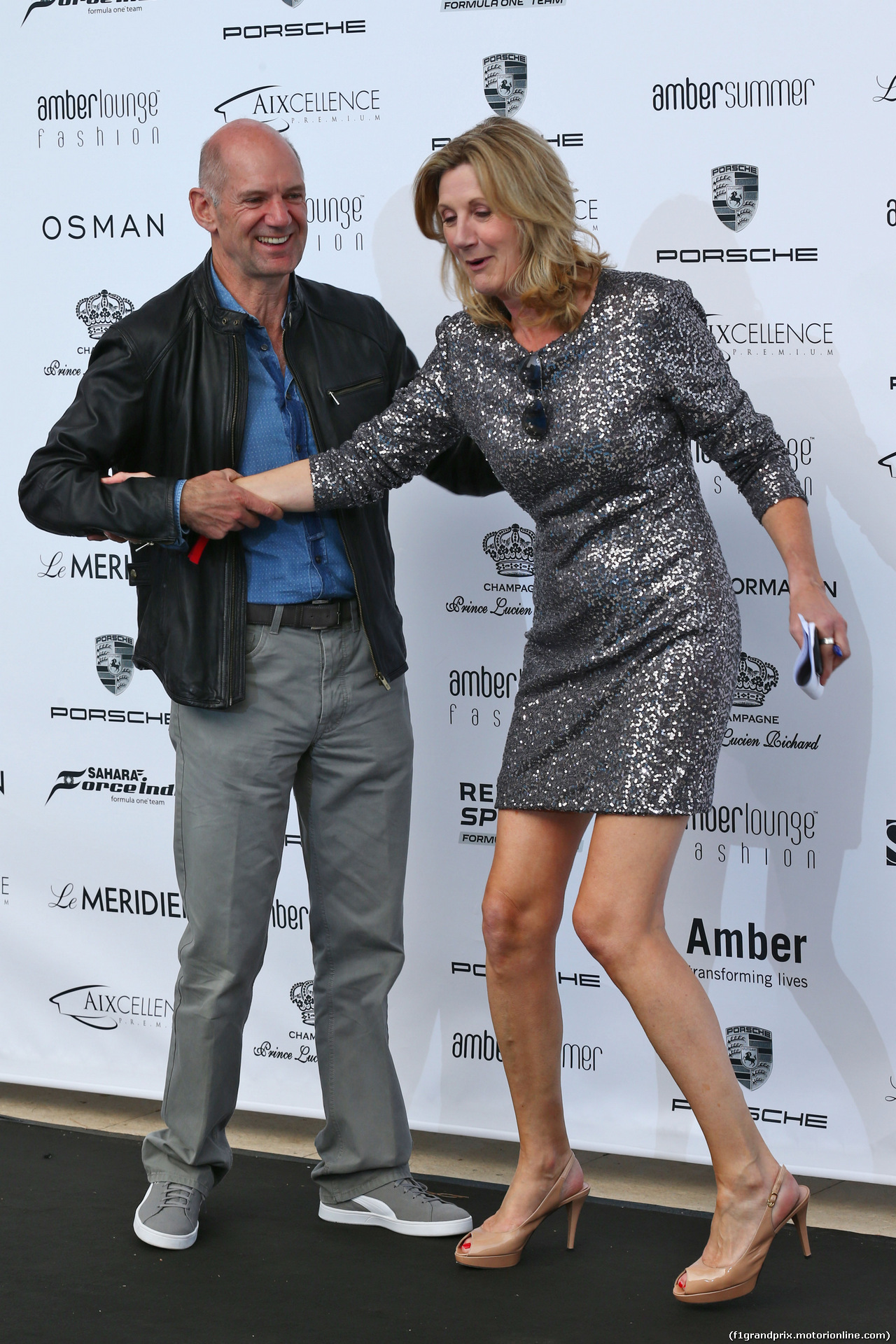 He explains it like this: "In truth, when I joined Williams and McLaren, maybe they had lost their way a little with design and engineering, but they were teams that had won races and championships and clearly had the infrastructure to be capable of doing so in the future. It meant they were able to get to the point of winning races and championships quite quickly. Red Bull was a very different case – which is what appealed to me. When I joined, it was a very young team that was still developing its infrastructure and personnel. It's a much longer process than going somewhere well-established".
Adrian's first two designs, the RB3 and RB4 made steady progress – but more was going on behind the scenes. Facilities were expanding, talented personnel were being recruited or promoted and an infrastructure was constructed that could challenge for victories. Just as importantly, Adrian was playing a crucial role in getting the Team into a frame of mind where they believed this could happen.
2009 was a watershed year. A comprehensive aerodynamic rule change presented designers with a blank canvas. Adrian and the team seized the opportunity and the RB5 delivered six victories and second place in the Constructors' Championship. Perhaps more significantly the car was the class of the field in the second half of the year and proved to be an excellent platform on which to build.
In 2010 the RB6 will be characterised by another innovation in accordance with the limits laid down in regulation: the exhaust outlets located at the bottom of the car generating downforce blowing gases in the stripper profile. Newey and his team went one better than 2009 and, with nine wins, the RB6 took the team's first Constructors' title and, with Sebastian Vettel at the wheel, also brought home the Drivers' title. Further double championships followed in 2011, 2012 and 2013, thanks in part to Adrian's unflinching desire to be the best and an uncanny ability to see the potential in both the technology and the regulations to exploit possibilities invisible to others.
The 2014 season, the first with the sport's new 1.6-litre, turbocharged hybrid engines, saw the team take three more wins on its way to second place in the Constructors' Championship but at the end of the campaign Adrian took the decision to step back from day-to-day running of technical matters, though three years on he continued to provide key input into Red Bull Racing's design effort. He signed a new contract with Red Bull Technology that was really the end of the Englishman's career as a designer of racing cars. Allegedly, Red Bull fought off a £20m contract offer by Scuderia Ferrari.
From late 2014 onwards Newey will focus on 'other projects' within the Red Bull operation, and will only have a consultancy role in the creation of future Red Bull grand prix racing cars. Today Adrian's time is split roughly 50:50 between Formula One and flexing his creative muscles for Red Bull Advanced Technologies. Created in 2014, this division takes F1 technical capabilities beyond their traditional boundaries and out in the wider world of engineering. Adrian has been able to indulge his passion for revolutionary design, working first on Ben Ainslie Racing's America's Cup catamaran and latterly spearheading our joint venture with Aston Martin – the AM-RB 001 hypercar.
Back on track, the revamp of F1 for 2017 and in particular the changes to the aerodynamic regulations seem tailor-made for Adrian's very particular talents. "It's a very different set of aerodynamic regulations once you get into the details", he says. "This throws up a lot of challenges – and with challenges come opportunities".
Newey is an avid sports car collector and driver, having participated in the Le Mans Legend races for a few years. He destroyed a Ford GT40 while competing in 2006, but escaped with only a cut finger. He later wrecked a Jaguar E-Type at the Goodwood Revival Meeting.
In 2007, he made the move to modern racing, becoming part of the driver line-up in the AF Corse Ferrari F430 for the 24 Hours of Le Mans. Newey and co-drivers Ben Aucott and Joe Macari managed to finish 22nd outright, and fourth in class.
On 2 July 2010, Newey was rewarded with his own Red Bull RB5, in regards of his achievements with Red Bull Racing since he joined the team in 2007. Newey first drove the car up the hill at the 2010 Goodwood Festival of Speed.
Newey was appointed Officer of the Order of the British Empire (OBE) in the 2012 New Year Honours for services to motorsport.