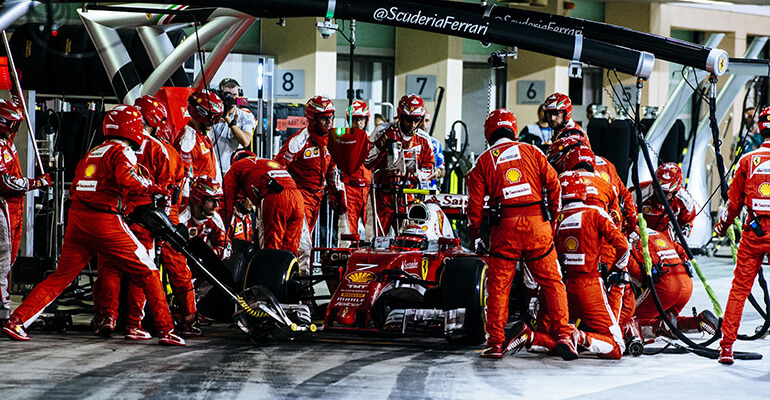 Coming to the season finale at Yas Marina, Abu Dhabi there was only one question in everybody's mind – which one of the Mercedes drivers will be crowned as 2016 world champion? The momentum seemed to be with Hamilton who was determined and passionate to win the race to honour the memory of his close friend Dr Aki Hintsa, who had passed away last week at the young age of 58. However, teammate Rosberg had a 12-point advantage heading into the title-deciding race, making the battle for the championship no longer only in Hamilton's own hands. I had also another question in my mind – would there be any chance to see a red-suited driver on the podium at the season finale? 
Mercedes' dominance continued in the qualifying, and Hamilton had the upper hand on his teammate in all three segments. Once again it was Red Bull who opted for a different tyre strategy in Q2. Red Bull alone ran the super softs instead of the purple-marked ultra softs, meaning that they were to start to the race on the longer-lasting, but slower rubber. The shootout for pole was between the title rivals Hamilton and Rosberg. Hamilton was the one to clinch pole by three tenths of a second under the artificial and shiny lights of Yas Marina. Behind them – to my disappointment – Red Bull's Ricciardo displaced Kimi for third on their second run. Only a hundredth of a second separated those two. Sebastian qualified 5th, with Red Bull's Verstappen as 6th.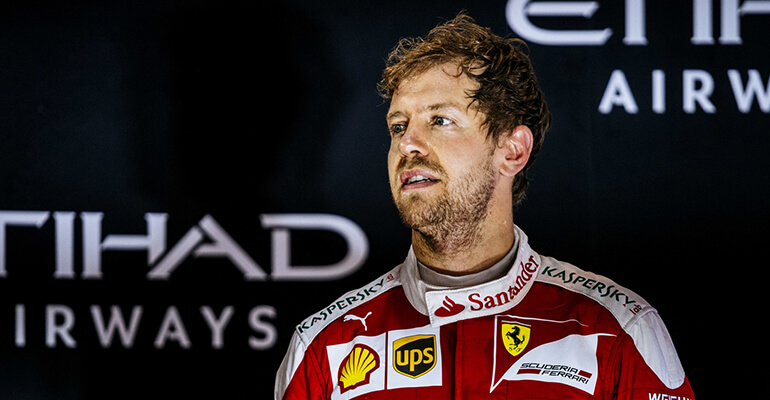 The sun started to set as the lights went out at Yas Marina Circuit. There was immense concentration by all drivers, and both Mercedes drivers got excellent starts. Hamilton held on to the lead with teammate Rosberg right at his tail. Kimi got a fantastic start from P4 and managed to get past Ricciardo, who had started on the super soft Pirellis. Sebastian followed Ricciardo closely, whereas Red Bull teammate Verstappen spun after having contact with Force India's Hulkenberg going into Turn 1. Due to the incident, the Dutchman dropped down to the very back of the pack. 
The pit stop roulette started already on lap 7. All top drivers pitted for a fresh set of yellow-marked soft tyres; except for Verstappen, who stayed out. After his pit stop, Rosberg got stuck behind Verstappen, which must have been a nerve-wrecking moment for the German. Only after Rosberg had been told on the team radio that it was critical to get past Verstappen, Rosberg made his move. The Red Bull teenager managed to defend his position against Rosberg's first move, but Nico was absolutely determined to take the second place from Verstappen. Their wheels almost touched, which must have been a hair-raising moment for the championship leader, but Rosberg managed to make it past Verstappen. 
Verstappen, who was on a one-stop strategy, pitted no sooner than lap 22 – for soft rubber as well. Sebastian in his Margherita had a different tyre strategy compared to the other top drivers. When others pitted for the second time, Sebastian stayed out and continued setting competitive lap times. This was a wise tactical call from Ferrari, which, unfortunately, cannot be said about Kim's pit stop strategy. When Ricciardo pitted for the second time, Ferrari reacted by taking Kimi in. To my disappointment, Kimi re-joined the track behind both Red Bull drivers. In addition to that, Kimi seemed to struggle a lot with his pace on the hardest tyre compound.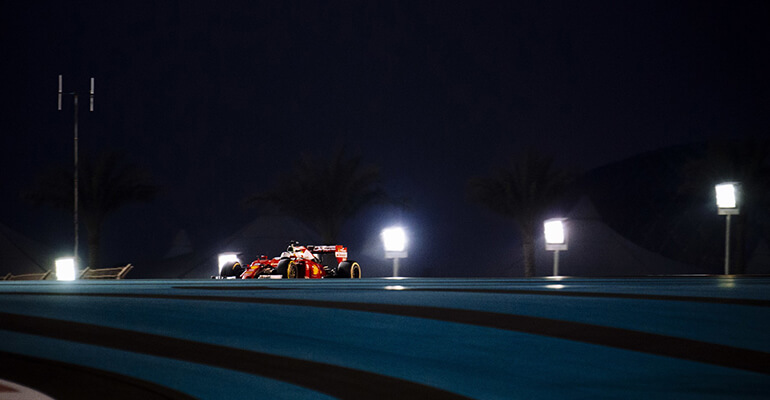 However, it was very refreshing to see a different strategy for Sebastian. He was leading the race until he pitted on lap 38 for a fresh set of super soft tyres. This meant that Sebastian was going to fly on his fresh and softer tyres! The German Ferrari ace re-joined the track in P6, behind teammate Kimi. Sebastian rapidly decreased the gap to the Iceman, who didn't take any effort to defend his position against his flying teammate. After that Sebastian started to chase down the Red Bull duo. Even the race leader Hamilton was only 10 seconds away! Sebastian seemed absolutely determined to aim as high as he possibly could – podium at the least. 
It was a bit weird, what slow lap times Hamilton kept setting in the lead. With 10 laps to go, the team told the Briton to go faster, as they considered storming Sebastian a real threat to their driver. It was definitely sneaky tactics from Hamilton, who didn't want to pull away from his rivals to keep his championship hopes alive. Hamilton wanted to keep his rivals right at his tail, to make it easier for Verstappen and Vettel to attack Nico, who should have finished lower than 3rd to make Hamilton's dream of the fourth world title to come true. 
Sebastian had closed the gap to his ex-teammate Ricciardo in no time. Sebastian's overtaking move proved successful due to his fresher tyres. Unbelievable but true, with five more laps to go, the top four was within as little as 2,7 seconds! The battle for the championship truly intensified during those closing laps. After passing Ricciardo, Sebastian smelled teammate Verstappen's blood. The Dutchman is known for being a very tricky driver to get past, but Sebastian attacked him with huge determination and snatched the P3 from him! After that the target was Rosberg.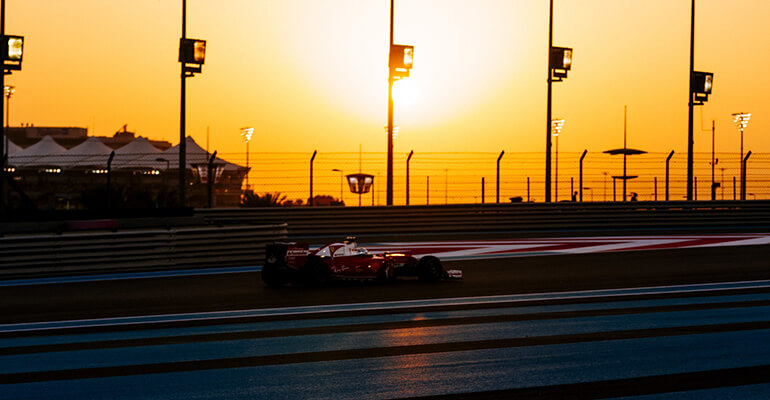 Although Hamilton slowed down even more on the final lap, he couldn't prevent his teammate finish the runner-up. This meant Nico Rosberg was crowned 2016 world champion! He's already a second-generation world champion, since his father Keke Rosberg won the world championship in 1982. I was absolutely delighted to see Sebastian on the podium; it was important for Ferrari to end the season with a high. Verstappen finished 4th for Red Bull with teammate Ricciardo 5th. Unfortunately, Kimi had to settle for P6 in the season finale. 
Knowing that the 2016 Formula 1 season is now officially over, I feel so empty. What am I going to do during this awfully long off-season? I'm already impatiently looking forward to the 2017 season with the significant regulation changes.
With passion for racing red, 
Iina Huhmarniemi