The Shanghai International Circuit, covering an area of 5.3 square kilometres, is best known as the venue for the annual Formula 1 Chinese Grand Prix. It hosted its first GP in 2004. The track has extended its deal to host the Grand Prix until 2018.
Here, in 2006, Michael Schumacher gained the last of his 91 wins in Formula 1.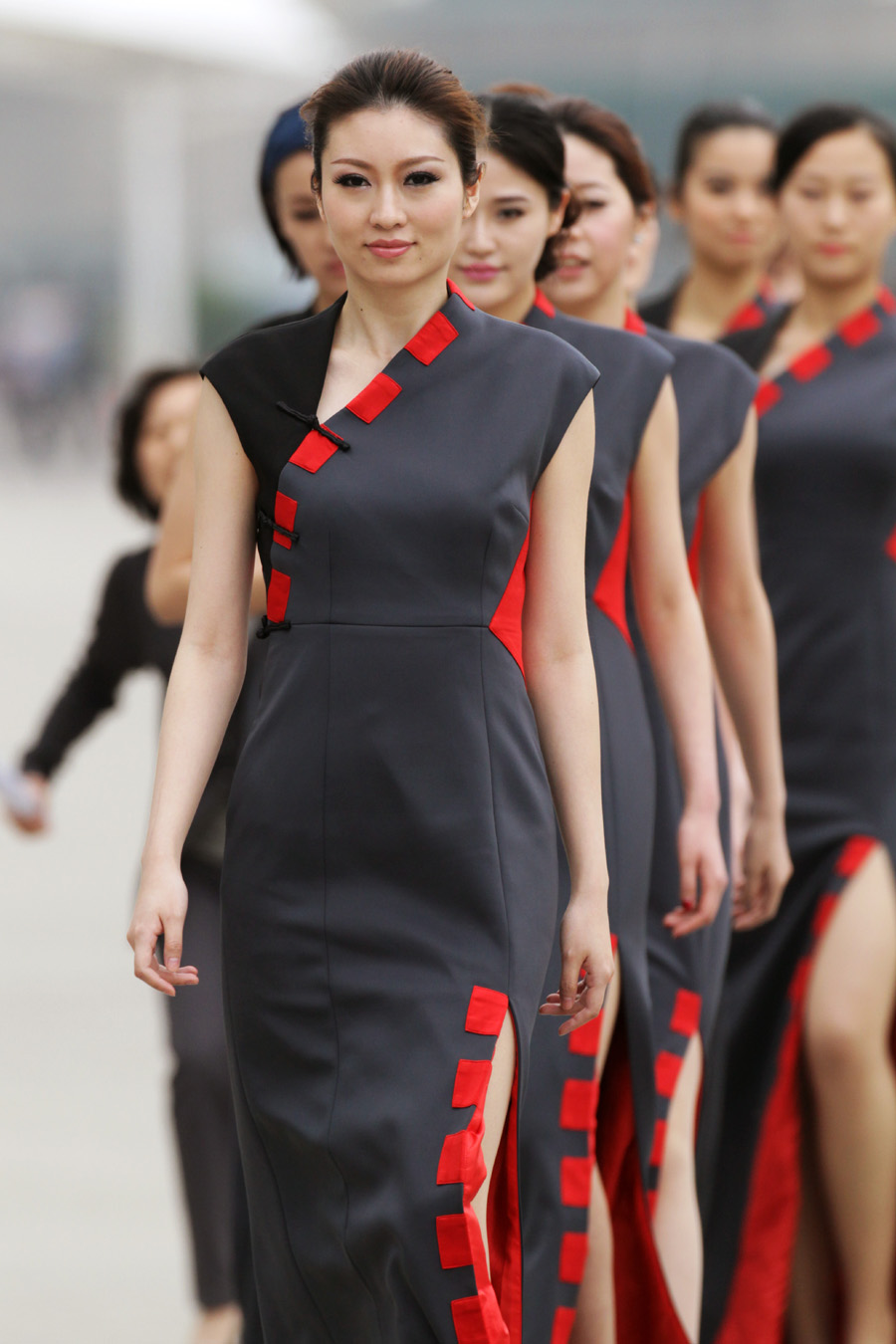 Costing approximately $450 million, the circuit, located 30 kilometres northeast of the city centre of Anting Town in Jiading district, was financed by a government-funded joint-venture company. Beginning in May 2003, the area was transformed from a swampland to an international racetrack within 18 months.
Partly due to the location, areas around the turns 1, 8 and 14 have been sinking.
The circuit, designed by Hermann Tilke, features medium to slow speed corners and a 1.175 metre long back straight, followed by a hairpin turn. The layout was inspired from the Chinese character Shang (上), the first one in the word Shanghai, meaning "above" or "ascend". The other symbols originate from the Chinese history, such as the team buildings arranged like pavilions in a lake to resemble the Yuyan-Garden in Shanghai.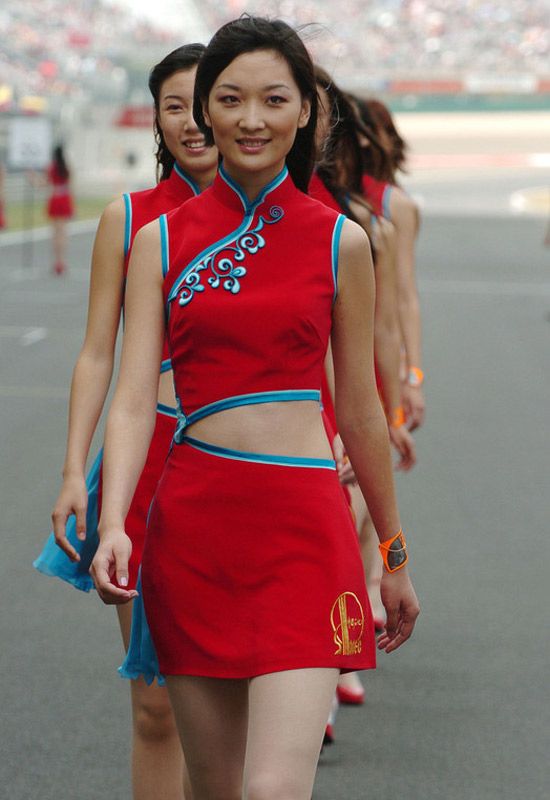 One lap lasts 5.5 kilometres. The circuit altogether has seven left turns and nine right turns. The average width is 13-15 meters, the largest width - 20 metres.
The track, with its stunning architecture, is dominated by a 29.000 seat main grandstand, which provides a spectacular view of almost 80 percent of the circuit, including the pit complex.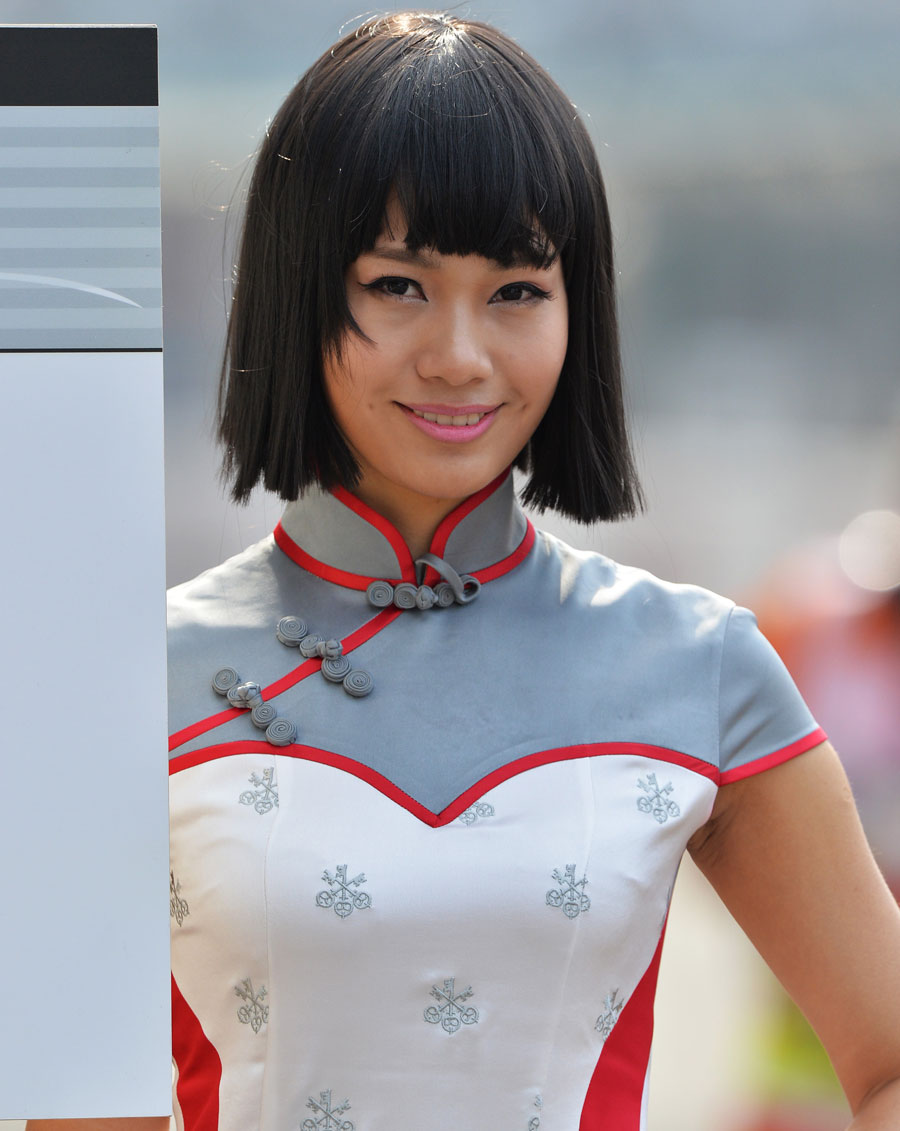 Built in an industrial complex outside Shanghai, the circuit is often affected by pollution. The weather is prone to change, and it is common to have rainy races.
The Shanghai International Circuit has become China's gateway to the world of Formula One racing. It includes track, grandstand, pits area, commanders' tower, press centre, restaurant, living zone and administration building.