Ronnie Peterson, talent and charisma. Still a strong presence into the minds and hearts of all F1 lovers after so many years. Ronnie, silent champion, passion for driving.
Formula One from the start till Senna's years was all about skills. After Senna, it's been all about the technology. The risk factor has diminished enormously and, together with it, the vital component of the races of the past, the courage and determination to face them. This has meant a mutation in the driver characteristics.
"Ronnie drives absolutely flat-out, all the time. If he's off the pace, then it might be the car, not him," Colin Chapman has said, "The car must break into pieces after the race in order to win".
Ronnie Peterson once famously said: "I have two remedies for the turns and the skids: the steering wheel and the accelerator pedal."
The too short story of Ronnie Peterson began by going go-karting. Despite him being quite tall and, therefore, with a considerable body weight, he achieved some success and learned the art of the opposite lock, which will markedly characterise his flamboyant driving style in years to come. The fastest of a generation made up of really quick people, until that incident at Monza fraught with mystery.
Ronnie, not much of a funny guy at all, serious and even shadowy, said: "To keep my equilibrium I need to go fast, I always need to push the car to the limit. If I slow down just a little, I start making some mistakes, so I am under better circumstances when I push hard."
Gilles Villeneuve said after some years: "People want drivers who come off the turn brushing the way Ronnie Peterson did!" A driving style that knew how to charm and that we would never see again on track. An aptitude for overtaking highly exceptional. Memorable was the episode of his rebellion against Colin Chapman: when mechanics, during the qualifying heats at a Grand Prix, fitted him tires manifestly of lower quality than the ones of his team-mate, he angrily got the fastest time of the session and, getting back to the pits, still in the cockpit, with no timidity, gave his team boss the middle finger as he had tried to humiliate his talent.
In 1978, at the start of the Monza Grand Prix, the one of his death, Ronnie was more and more alone; he confided to a friend he was going to divorce Barbro. When Colin Chapman just heard about the Swede's death, he simply said: "It happens". Where he is now, probably Ronnie can quietly play with those colourful little fishies he loved to collect and observe as a kid.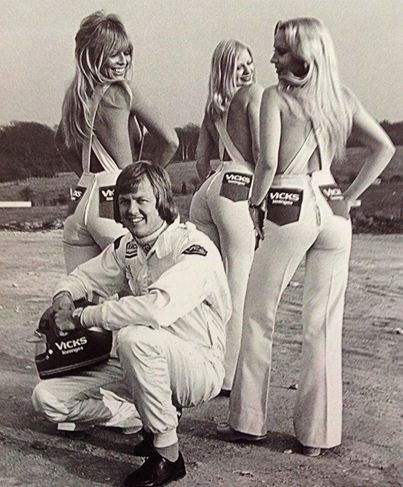 It doesn't really matter who's fault it was. He would have survived if it wasn't for the doctors. It was a great loss for the sport and for the Swedish people when he died at his best. He had a "kart driver" style like Ayrton Senna. He was the king of speed and control, the master of power sliding. He's often forgotten amongst the Hunts, Sennas etc., but he was really fast. His disadvantage sometimes was that the car often broke down on him since he pushed it a bit hard. Beside Stirling Moss, the most talented driver never to become world champion. He definitely would have deserved the crown at least once. Ronnie Peterson appeared so calm and collected when out of the car, yet a demon on track.
Nobody ever has had a bad word to say about Ronnie... No one. That tells you an awful lot about a man. One of the nicest and most skilled drivers ever. Many years have passed and the scars of his death are still present in the collective soul of the Swedish F1 fans.
Niki Lauda explains in his book "My years with Ferrari" why Ronnie Peterson agreed to play second fiddle to Andretti: "Peterson didn't know how to set up a car well at all; he just drove it. His talent allowed him to overcome a car's handling faults for a fast lap in qualifying, but not on race day. Also, if you can't set up a car, you're no good as a development test driver. Peterson knew that Andretti knew how to set up a car and was a very good development driver. Andretti would set up his own car and Team Lotus then set up Peterson's car the same way. The truth is that Andretti absolutely deserved his World Championship, and Peterson had no bad feelings about being the #2 driver. In fact, he and Andretti were very good friends throughout that year, right up to Ronnie's final race. I liked Ronnie Peterson and was saddened when we lost him".
Ronnie's skill and natural talent far surpassed that of most drivers of the 70's, but skill alone does not win championships. It was said that Peterson would drive to suit the car, instead of creating a car to suit his driving. With his skill he would simply drive around a problem rather than fix it.
Bengt Ronnie Peterson in his full name, was born on February 14, 1944 in Almby, in the vicinity of Örebro, Sweden. His father Bengt was a baker. Known by the nickname 'SuperSwede', he was a two-time runner-up in the FIA Formula One World Drivers' Championship. After winning a number of karting titles, including two Swedish titles in 1963 and 1964, he moved on to Formula Three and, in 1969, to Formula One, racing for the March factory team.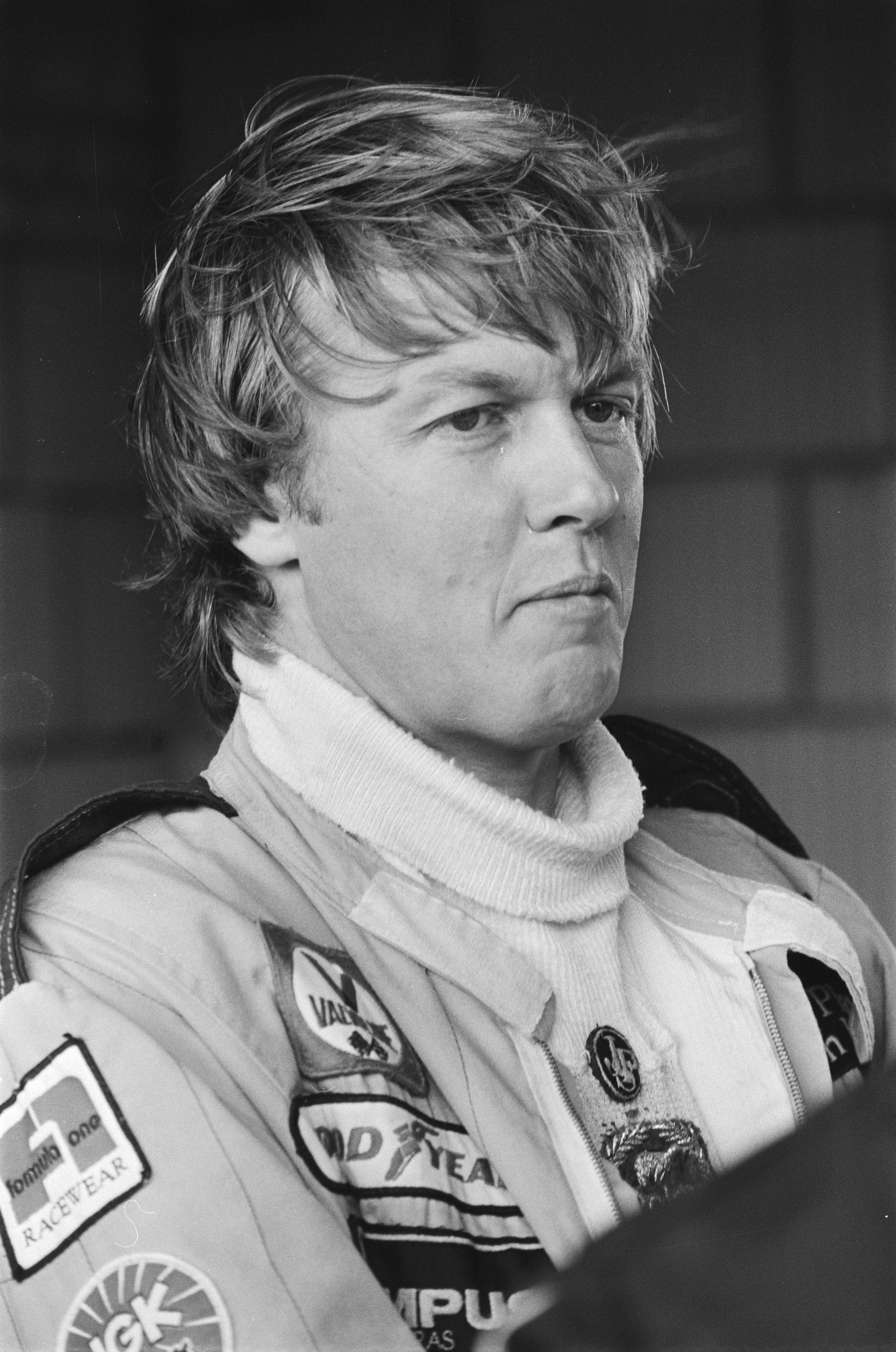 In the 1973 season Peterson joined Colin Chapman's Team Lotus, won his first Grand Prix in France at Paul Ricard and took three more wins in Austria, Italy and the United States. Poor reliability restricted him to only third place in the World Championship at season's end. For 1974 Peterson claimed three more victories: the French, Italian and Monaco Grands Prix. After a poor 1975 season, in 1976 Peterson moved back to March and scored his final victory for the team at the Italian GP.
After spending the 1977 season with Tyrrell, he moved back to Lotus in 1978 as number two driver to Mario Andretti, and scored two wins, at the South African and Austrian GP, finishing second in the Drivers' Championship standings, despite his fatal accident at Monza. Many times, Peterson followed Andretti closely home, leading to speculation that 'Team Orders' were in place.
In the 1978 Italian GP at Monza, Peterson in practice damaged his Lotus 79 race car beyond immediate repair and bruised his legs in the process. Team Lotus had a spare 79, but it had been built for Andretti, and the taller Peterson did not fit comfortably inside. The team's only other car was a type 78, the previous year's car, which had been dragged around the F1 circuit that season with minimal maintenance.
At the start of the race, the race starter threw the green light before the field was ready. The cars from fourth row rearwards (Peterson started from the third) were still rolling when the green light came on and got a jump on those ahead, resulting in an accordion effect as the cars approached the chicane, bunching them tightly together. The front four were far enough ahead to avoid any drama, but Peterson had made a poor start from fifth and was immediately passed by Alan Jones, Jacques Laffite and John Watson. Patrese moved back in just ahead of James Hunt, who feinted left and collided with Peterson and other drivers. Peterson's car went into the barriers hard and caught fire before bouncing back into the middle of the track. He was trapped in the burning wreck, and it was only due to the bravery of Hunt, who made his way into the fire to drag Peterson out, that a repeat of Niki Lauda's accident in 1976 at the Nurburgring was avoided. Hunt, Regazzoni and Depailler managed to free him before he received more than minor burns. He was dragged free and laid in the middle of the track fully conscious, but with severe leg injuries. Hunt later said he stopped Peterson looking at his badly broken legs to spare him further distress.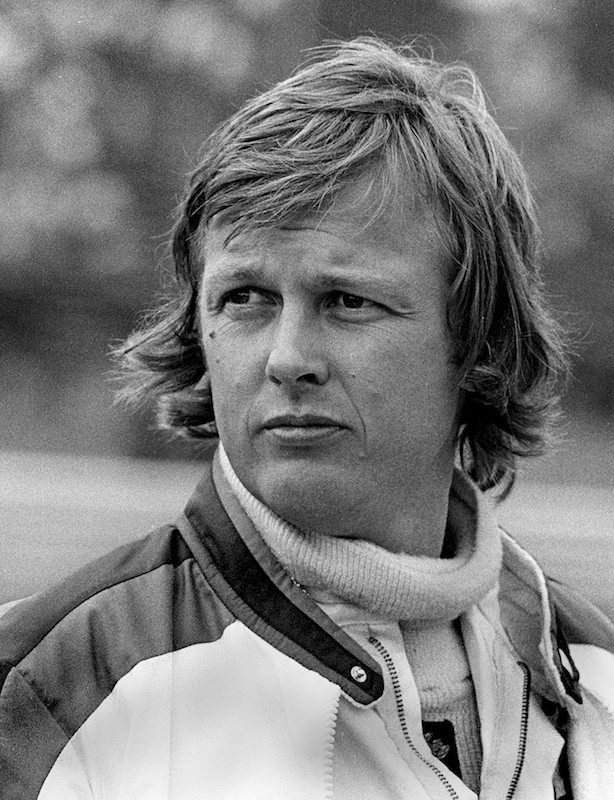 At the time there was more concern for Brambilla, who had been hit on the head by a flying wheel and was slumped comatose in his car. Brambilla was seriously hurt and did not race again in F1 until a year later. Peterson's life was not seen to be in any danger but his treatment, once he had been extracted from the wreck, was embarrassingly botched. Spectators had made their way onto the track in order to get a better look at the scene, which led police to erect a human wall and stop anyone from getting close to Peterson, including F1's surgical advisor, Professor Sid Watkins. Left unattended for an extremely costly "11 to 18" minutes, his accident spurred the introduction of the medical car following the pack on the first lap at future races.
Finally treated, the injured drivers along with Peterson were taken to a hospital in Milan and the race was restarted when the track had been cleaned up. Word came back to Lotus that he was going to be OK, and the team mutedly celebrated Andretti becoming the first American world champion since Phil Hill in1961. At the hospital, Peterson's X-rays showed he had seven fractures in one leg and three in the other. After discussion with him, Peterson was sent to intensive care so that the surgeons could operate to stabilize the bones. There was some level of dispute between the physicians regarding whether all fractures should be immediately fixed or not. Suddenly, at four in the morning, his condition significantly worsened, and he was soon after pronounced brain-dead – fat deposits had formed in his blood vessels, cutting off circulation to the brain, and while a "fat embolism" is particularly hard to treat, it was made even more so by the time he was left unattended. By morning he was in full renal failure due to the embolism, and was declared dead at 9:55 am on 11 September 1978. He was 34.
Peterson and Andretti were close friends. Andretti, driving along an autostrada unaware of his friend's death – so unaware, in fact, that he was plotting ways to rib Peterson, who he was told would be confined to a wheelchair for a few months – took a turn off and arrived at a toll both. It was there that the man working inside informed him that they had just announced the death of Peterson on Italian radio. The shock led Andretti, in what should have been the happiest moment of his career, to utter a haunting phrase that summed up perfectly the poignancy of both the situation and the sport in general. "Unfortunately," he said, "racing is also this."
Mario also added: "It was so unfair to have a tragedy connected with probably what should have been the happiest day of my career, I couldn't celebrate, but also, I knew that trophy would be with me forever. And I knew also that Ronnie would have been happy for me."
Sid Watkins remembers Peterson's accident this way: "Ronnie didn't have deadly contusions, but there was a terrible mess, the Carabinieri prevented me and Rescue from taking action. It was James Hunt the first to reach him for help, the ambulance was 18 minutes late. He died of an embolism: as though we live in the stone age." With the contribution of Watkins, safe Formula 1 has become a reality. In 1978, as Jackie Stewart said: "a driver per month died", over the last few years no one died, and not just for fortune.
Ronnie met the three years younger Barbro Edwardsson in the spring of 1969 at the discothèque Prisma in Örebro. She had a job as a secretary. They soon became an inseparable couple. On Christmas 1973 they were engaged, and when Barbro got pregnant, they got married late April 1975. Barbro and Ronnie's daughter named Nina Louise (named after Jochen Rindt's widow – a good friend to the family) was born on November 1975.
Ronnie´s main interest was in motors and anything that had wheels but he was also weak for aquarium fishes. In addition, gardening wasn´t without interest. Ronnie and Barbro had a very close relationship. As in many other relations there was, of course some friction. After Nina was born, Barbro didn´t follow Ronnie to the races as often as before. Ronnie's frustration over his situation at Lotus in 1978 also didn't help at home. The Peterson family had a summerhouse close to Askersund where they often spent their holidays.
Number 37 of Hemmets Veckotidning 1978 came out on the 11th of September – the same day Ronnie died! The article was a typical "at-home-one" and it was just an unfortunate day to publish it. The story was about the happy Petersons' family on vacation in their summerhouse near Vättern in Sweden – as it used to be a couple of weeks every year.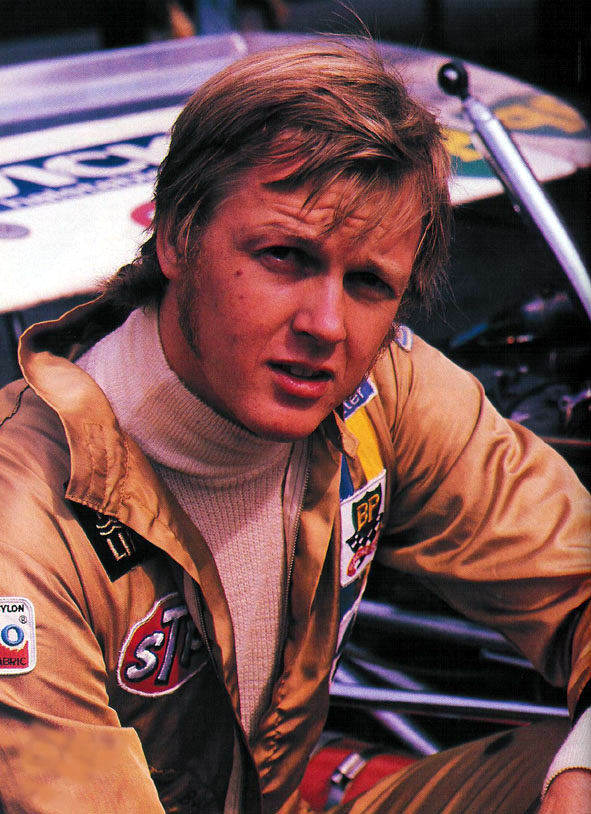 In an interview with Ronnie it´s hard not to take notice of some things he said: "I think the next thing that ordinary drivers get from the racing industry is the new type of fuel tank that we have. It is a rubber bag that doesn´t break or leak as easily as the metal tank. A good detail of security in crashes and fires." Ronnie talked about Patrese and his zig-zag driving at Anderstorp and on the question if he was going to be angry next time they met. Ronnie answered: "No, it´s no idea to bring up the past. You can´t do anything about it afterwards. You can´t have enemies in this sport. We have to trust each other, if we can´t do that – well, then we have a factor of accident coming on."
After Ronnie´s decease, Barbro withdrew with their daughter Nina. She became very lonely and after a while she began a relationship with the former F1 racing driver John Watson, great friend of Ronnie. John Watson was very close to Barbro and little Nina in those moments of tragedy. Then he had practically adopted the little family of the missing champion and Barbro and Nina came to live with him in his beautiful neoclassical mansion in the middle of the English countryside. The relationship lasted for 4-5 years, but he couldn´t fill the empty space after Ronnie. Barbro withdrew even more into loneliness.
The on December 19, 1987, she was found dead in her bathtub. An unfortunate mix of alcohol and tranquilizers. She couldn´t overcome the grief after Ronnie's death and died at only 40 years old. This was a time of heroes but not always happy endings. Barbro was buried alongside Ronnie in the Peterson family grave in Örebro.
After her mother's death, Nina travelled home to Sweden together with John Watson. At the age of 12, she was orphaned and she was left with her grandparents in Örebro. Later on, she moved to Barbro´s mother and father. Nina gave a rare interview in a TV programme where she spoke about Ronnie: "When I moved back to Sweden I understood how famous my father was. Friends my age knew who he was."
There is a statue of Peterson in Örebro, by Richard Brixel. The Ronnie Peterson museum was officially opened by Ronnie's daughter in Örebro on 31 May 2008. It closed in October 2009 because it was unable to secure government funding.
Formula 1 and motorsport always tell some of the greatest stories of modern sports, impressive, sometimes tragic. Most of the time they give you goose bumps; stories of courage and friendship, of acts, of life-changing seconds. Stories like the one of Hunt versus Lauda in the 1976 world championship and of Ronnie Peterson and his friend Gunnar Nilsson. Both Swedish, with a few years of difference, missing just over a month apart.
Ronnie was a very fast driver, among the quickest of the championship. It wasn't a matter of chances at all that in 1976, after Lauda's accident, Enzo Ferrari wanted him in a Red to try to subtract points from Hunt. The Drake gave up on Lauda and he was especially interested in one thing: to win. But, according to legend, it's Lauda himself, from his hospital bed to contest the decision and to let Peterson stay at the airport like an idiot waiting for a Ferrari chauffeur that will never come.
After the Monza GP, at the Niguarda hospital, the drama, the death of Ronnie. The whole F1 world was shocked. At his funeral, the pallbearers included Ken Tyrrell, Colin Chapman, James Hunt, Jody Scheckter, John Watson, Emerson Fittipaldi, Niki Lauda and a tall guy, bald, Gunnar Nilsson. Nilsson, great friend of Peterson, F1 driver as well, having terminal cancer. He suffered, but he could not not be there that day, he owed it to Ronnie and his wife Barbro, who had done so much for him all those terrible months. He died just over than a month after, at 30. Another indelible shadow for the soul of the beautiful Barbro.
Ronnie Peterson is often overlooked and underrated nowadays, but he will always be remembered by his fellow drivers as the one who was supposed to be not just a world champion, but also one of the greats. He popularized Formula 1 in his home country and brought the sport there. He loved every single moment in the car and never missed a chance to have a good laugh. One of the true gentlemen of the sport, who always honoured the team agreements. His natural talent, astonishing car control and easy-going personality ensured his status as a F1 Hero.
The "Superswede" competed in 123 GPs, recording 10 wins and 14 pole positions in his nine years in the sport. Never one to spend much time on testing or setup, he was one of F1's greatest car controllers. Peterson's preferred way of dealing with a corner was to point the nose of his car at the apex then nail the throttle to spin the rear wheels until they'd rotated the car to the desired angle for the exit. And it looked a little something like this… From the outside, the crowds saw a slide that was both wild and balletic in equal measure. It was, in fact, a strikingly similar method to the one his fellow native of Örebro, Stig Blomqvist, would use to control a rear-wheel-drive rally car.
Jackie Stewart recalled: "I don't think Ronnie ever had the mental application that a complete racing driver needs. But I admired his ability tremendously. Any number of times, particularly in 1973, I'd follow him into a corner and think, 'Ooo Ronnie, this time you've overdone it, you're gone'. But he always seemed to get it back somehow. It never surprised me that the spectators loved him – he was exciting to watch from where I was too."
A contemporary report from the 1973 British Grand Prix summed up the reason many GP fans were buying tickets for the races at that time: "Watching [Peterson] drift a Lotus 72 through Woodcote corner was worth the price of admission alone."
Ronnie Peterson typified the glamour that surrounded F1 in his seat-of-the-pants driving style, coupled with speed, and astonishing car control winning him. Softly-spoken and bashful, he eschewed the traditional Swedish motorsport of rallying. In 1979, George Harrison paid tribute to him with a song and music video called "Faster". During the 2014 Monaco Grand Prix fellow Swedish racing driver Marcus Ericsson wore a special helmet in tribute to Peterson which was modelled on Peterson's.
Vila i frid Ronnie.