Fernando Alonso, a champion, even today probably the best together with Hamilton and Verstappen. He is leaving Formula 1 at the end of the year, a victim of his character and of his arrogance. Irreverent and scarcely manageable driver, to the point that his tantrums are clouding his immense talent. He chose to leave Ferrari as tired of coming in second place, he hasn't seen the podium anymore and couldn't find any top team seat in F1 till his retreat. Overwhelmed with failure, he asked to come back but Maranello's doors closed forever for him. His decision to quit the Red for the McLaren-Honda 'project' proved, in retrospect, to be a critical mistake and will be seen as having taken his career up a dead end.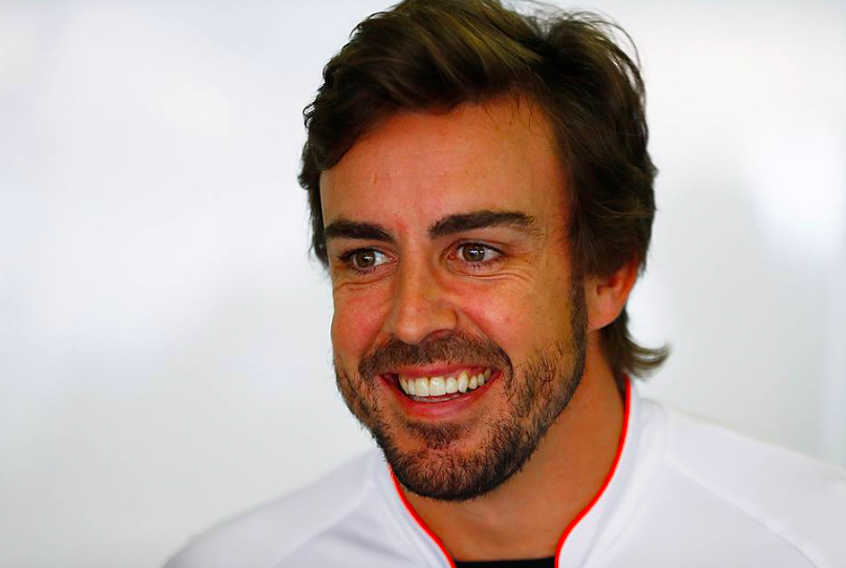 What a difference with Gerhard Berger, less talented but wise driver, who says today: "You know what I think? That if I could go back, I would find a house in Maranello, I would live there day and night, not to lose a single moment of the proximity with Enzo Ferrari, every gesture, every word, surrounded by that magic atmosphere, made by cappuccini at the bar, by people overtaken by an extraordinary passion, by bells playing when a Ferrari wins. When you're young, you don't fully understand, you think about winning that's all. Then takes over a regret which won't come out."
With Fernando behind the wheel, between last year and this year, Ferrari perhaps would have won a world championship at least. As Ferrari, until a few years ago, always had the best driver and Fernando definitely was. The Spaniard could have left a mark at the Red, like Michael, but he couldn't wait, he criticised the mechanics, the team, he didn't trick people into loving him, he picked a different team.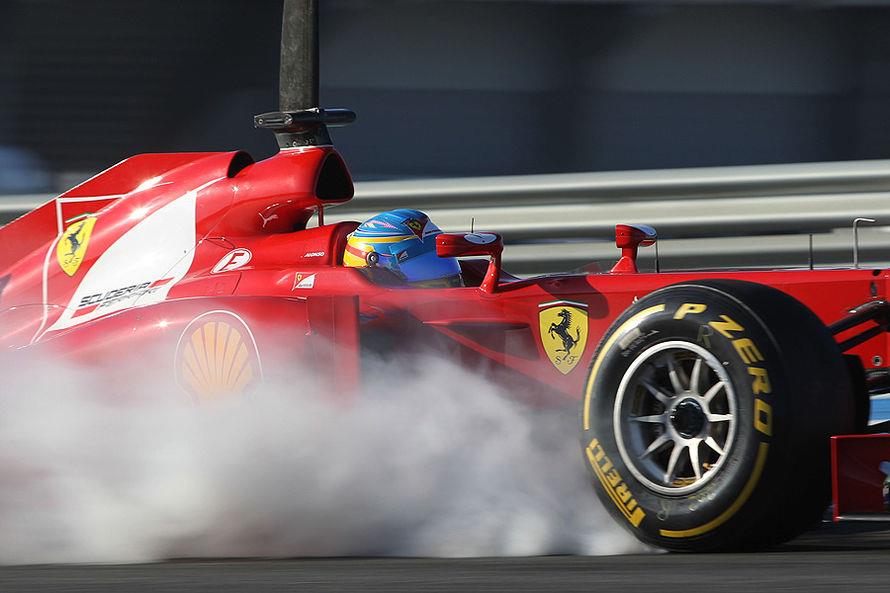 Pathetic and painful were his last few years in Formula 1, laced with acrimony and unfair manoeuvres to Ferrari and its drivers. A huge feeling of frustration for not being him behind the wheel when the car could win and current drivers do not manage to let it win. But, at the time of his goodbye to Formula 1, the prevailing feeling is sadness. For an unwritten history, for the loss of an inimitable champion on track. He won very little for his skills and this will be his perpetual regret, the price to pay for his behaviour. "Amore con amor si paga".
Alonso is still widely regarded as one of the best drivers on the grid, one of the best of his generation, technically very strong. His talent, sheer speed and determination mean he should have achieved much more than he has. If cars should have been pretty much all the same, with talent rather than best machinery coming through, a bit like F1 was in the 60s and 70s, Fernando could have had much better results. All the drivers have their own unique skills but overall Alonso comes out on top. He is capable of dragging a mediocre car in places it shouldn't be in. He has proven it time and time again.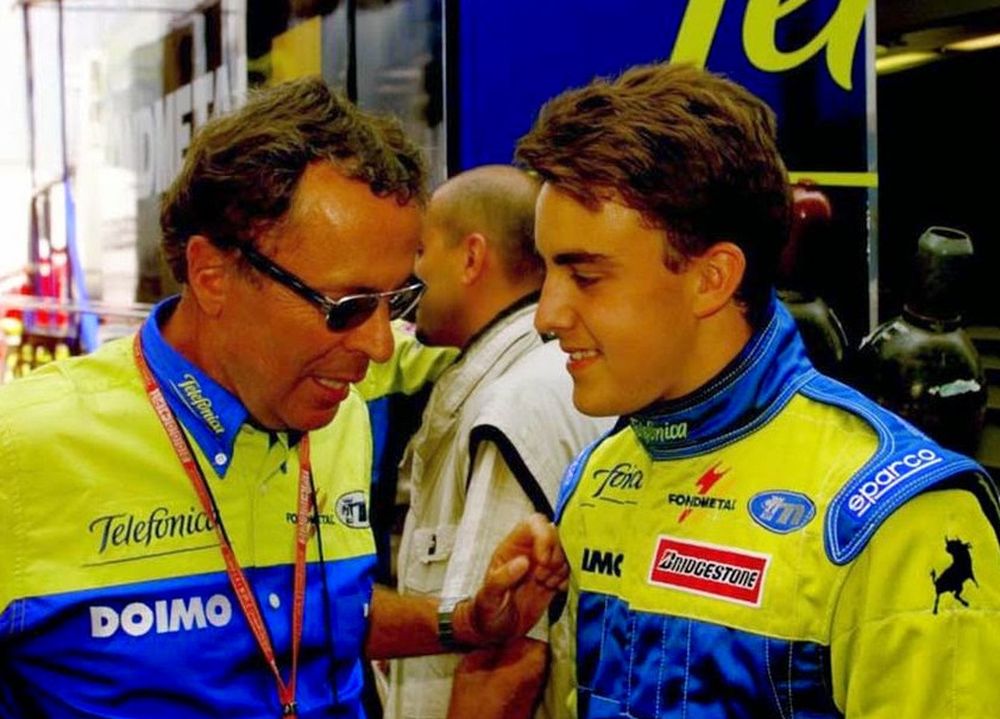 You can trace his downward spiral back to Lewis schooling him in his rookie season, never the same after that. Both of their careers went in opposite directions. And yes, they both finished level points and level wins that season, keeping in mind Hamilton was a rookie and Fernando was a reigning two-time world champion. The car and the team stopped Hamilton from winning the title that year. He needed a fifth place to take the title but McLaren kept him out on ruined tyres to try to get the win but they had to get him in to change them and he would have come out in third place, instead his tyres were so bad that he slid off of the tarmac and into the gravel in the pit lane approach but for this he would have been 16 points ahead of Alonso, so the equal score was very flattering to Alonso.
The statistics aren't a real reflection of the Spaniard, even though some say he has got exactly what he deserves. He's so much better than 2 world titles and 32 race wins but his temperament made him make some bad decisions. F1 has lost one of the finest, too good for Indy. Sad to see you go Champ.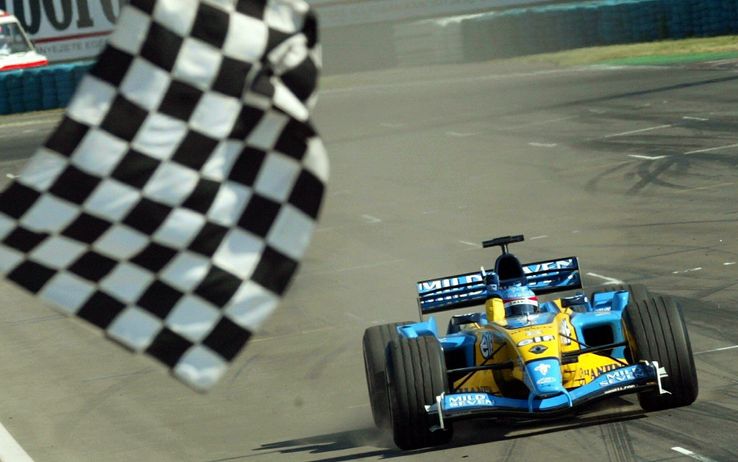 Alonso began his career with Minardi in 2001 as a 19-year-old, but it was with Renault that he gained his big break. His entire career has been defined by battles with the biggest names in F1. At first, in the Renault years, these were on the track, such as in holding off Michael Schumacher for 12 laps at Imola in 2005 to win the race he said changed his life. Add to this the 200 mph overtake of the legendary Schumacher on the outside of the 130R corner at Suzuka, and the drive through the field in the rain the following year at Hungary, before a pit-stop error denied a memorable victory.
He was the man to break Schumacher's impregnable dominance of the drivers' title. That Alonso never added to the two championships won with Renault in 2005 and 2006 does not do justice to his talent. To go 15 years at teams such as McLaren and Ferrari without a title might lead some to view him as over-rated, but that would only tell part of the story. Alonso came second three times with Ferrari but he was never in the grid's best car. The rest of the story can be told by Alonso the man, a man who demanded to be number 1 in every aspect of his working life - usually very vocally - and could cause chaos if he was denied. This made him a divisive personality, disliked intensely by some - but the kind of personality off which great sport lives.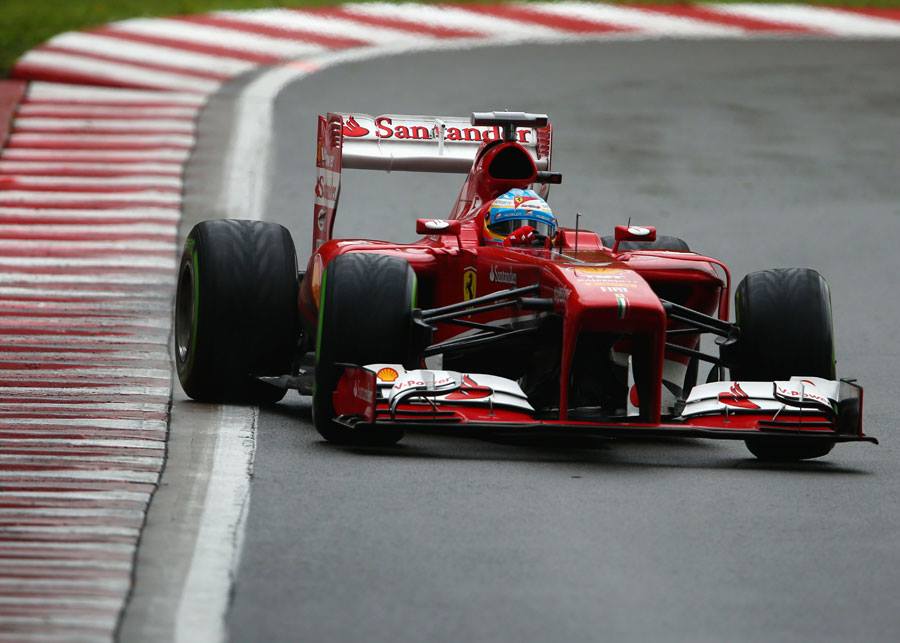 Alonso's career-defining problem was that he rubbed the wrong people the wrong way. His biggest mistake came when paired with debutant Lewis Hamilton at McLaren in 2007. Had Alonso been patient in the face of Ron Dennis' pet project he could have created his own dynasty, but instead he stalked back to Renault, annoyed at a lack of preferential treatment and no longer on speaking terms. That strong personality saw him leave the best car on the grid, and no matter where he roamed, he was never in that seat again.
Two years in a weaker Renault drive than he had left were followed by five years at Ferrari just as Red Bull were mounting the summit. He then flitted back to McLaren just as the disastrous partnership with Honda was beginning, which would send him into apoplexy at almost every race. Wages of £120 million over five years has not produced a single podium. Alonso has been left to deal with an immensely uncompetitive and unreliable McLaren drive. His team radio became a source of constant merriment - blasting the Honda machine as a 'GP2 engine', insisting the pit-lane computer must have a virus when disagreeing with his team over a mechanical fault, and laughing away a warning Romain Grosjean might overtake him.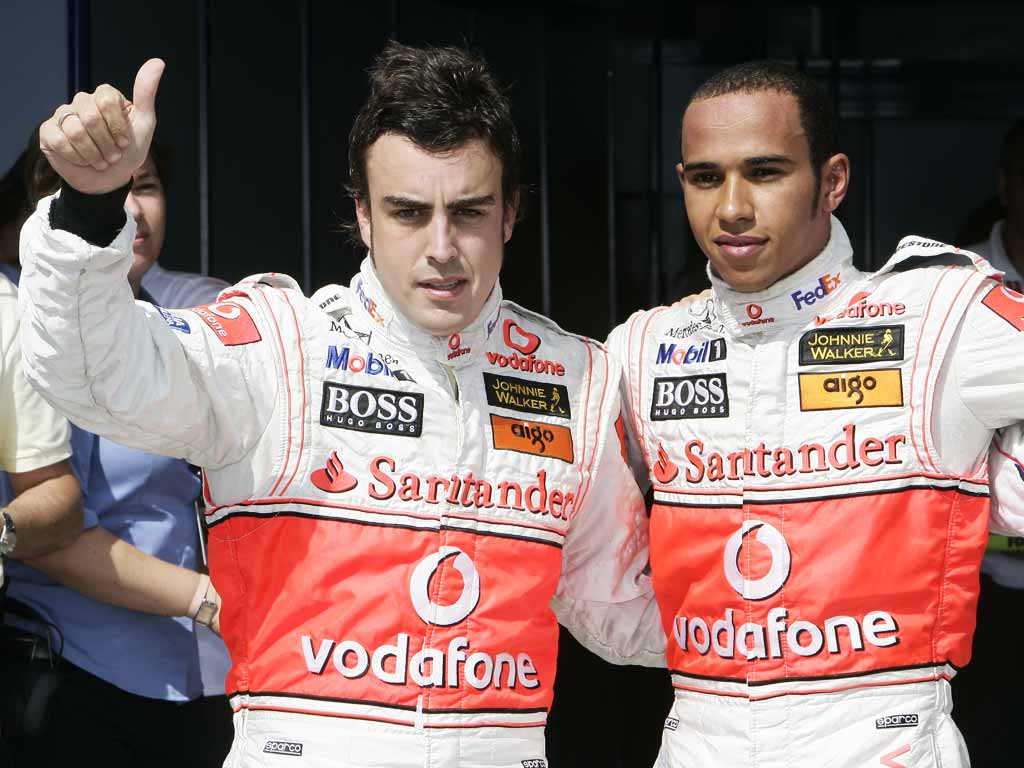 Yet in a sport so increasingly sanitised with stilted social media 'banter', Alonso's full-blooded desire to tell it as he sees it will be sorely missed. Fernando divided fans and alienated team-mates, but unquestionably made F1 entertaining. The emotion he feels was poured into his announcement video, titled 'Dear F1', which reads like a love letter to the sport: "When I barely knew how to walk, I ran towards your noise without knowing anything about you. We had some very good times, some unforgettable, others really bad. Every time I close my visor I feel your energy, your warm embrace. I have some bigger challenges than those you can offer me. Still driving at my best is how I want to remember you. I know you love me, and be certain that I love you too."
Fernando Alonso Díaz was born on 29 July 1981 in Oviedo, the capital of the autonomous region of Asturias, where he was nicknamed El Nano, a typical pseudonym. His mother worked in a department store. His father was employed as a mechanic in an explosives' factory near Oviedo. He was an amateur kart racer and wanted to pass on his passion to his children. So he built a kart.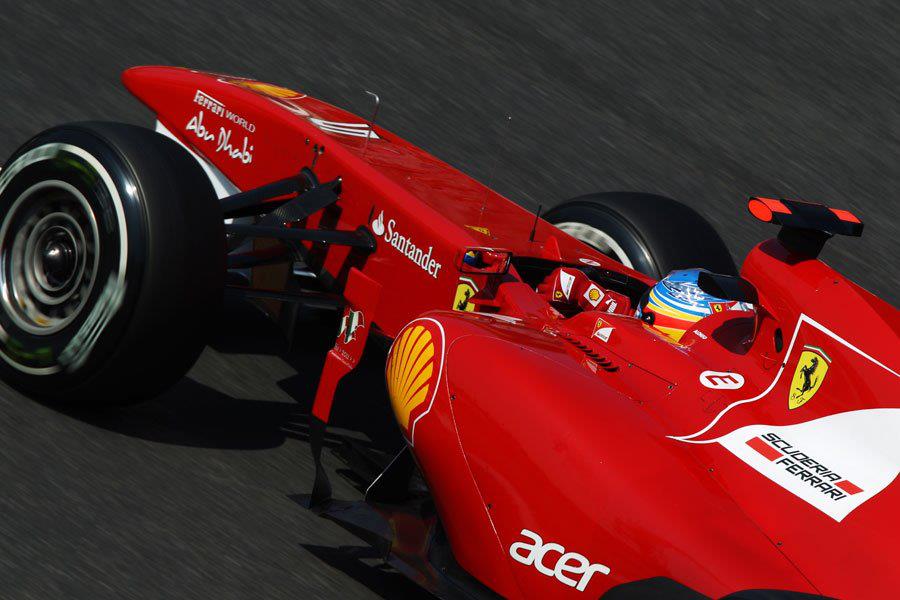 Fernando started in karting, supported by him who also doubled as his mechanic, from the age of 3, won three consecutive championships in Spain from 1994 to 1997 and became world karting champion in 1996. He made his F1 debut in the 2001 season with Minardi, and then moved to the Renault team as a test driver the next year. Starting in 2003 Alonso then became one of the main drivers of the team. On 25 September 2005, he won the F1 World Drivers' Championship. After retaining the title the following year, Fernando also became the youngest double Champion at the time.
He joined McLaren in 2007, before returning to Renault for two seasons in 2008 and 2009. For the 2010 season, he joined Scuderia Ferrari. Chasing his goal of winning a third title with the Red, he finished three seasons as runner up (2010, 2012 and 2013) as well as winning eleven GP with the team. His strongest title challenges were in 2010 and 2012, finishing both seasons just adrift of title winner Sebastian Vettel. He left Ferrari at the end of the 2014 season, two years prior to the original expiry of his contract.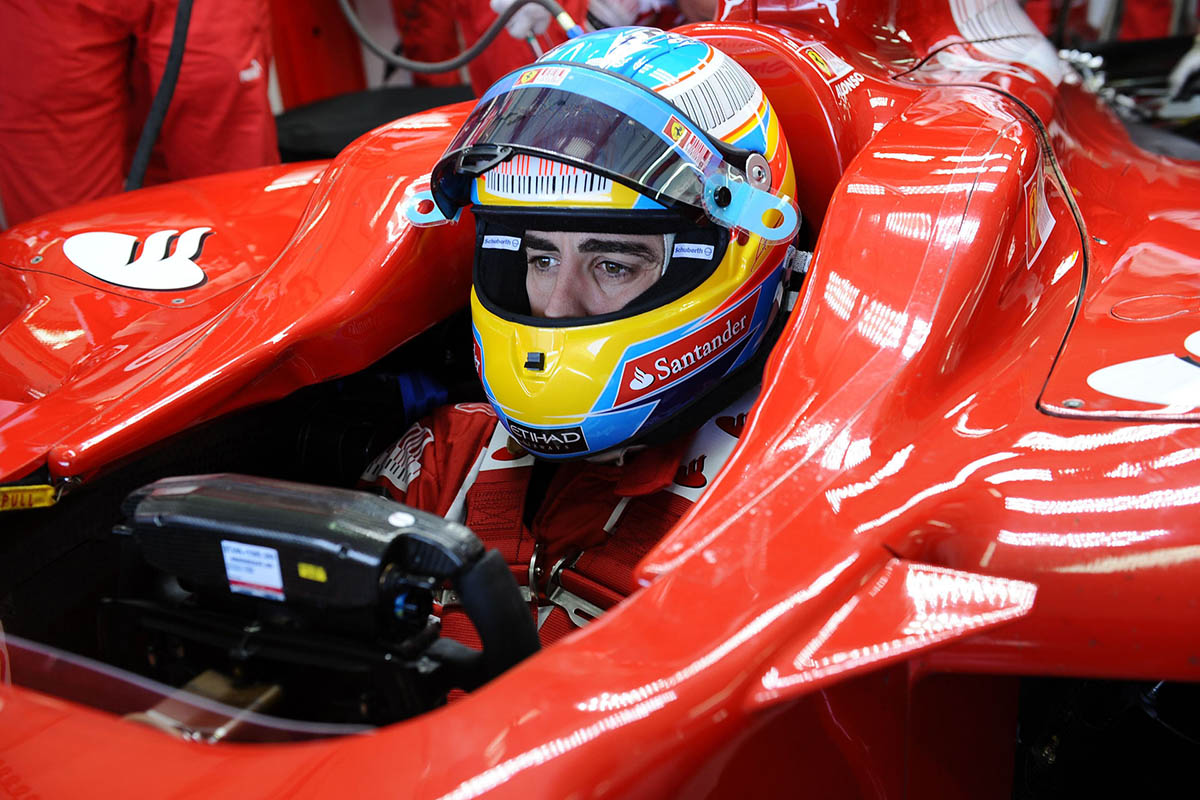 Fernando Alonso in the words of others
During his years in Formula 1, Massa was team-mates with both World Champions. When he first joined Ferrari in 2006 he was Schumacher's team-mate and in his final years at the Scuderia, he was Alonso's. As such he has first-hand knowledge of how both World Champions operate. "As for pure talent, I would put Michael and Fernando on the same level," Massa said. "Alonso has the gift, the ease, of understanding a race and driving incredibly fast. A highly intelligent driver with extensive skills and I would say all that also about Michael. I have to admit – it was not easy to live by his side. I had a close relationship with Michael. I was young and eager to absorb all the knowledge of a seven-time champion, and Schumacher treated me very well. But I had to wrestle with Fernando in a different way. Outside of the race car, I had zero problems with Alonso, we have always maintained a healthy working relationship. With Fernando, that's one thing. If he pulls down his visor, he becomes another person. He can split a team. We saw that in many racing teams he drove for. I see that as his problem. Maybe he could have made more of his talent without this trait."
The veteran Spaniard is at the crossroads of his career. Some Spanish publications have lobbied the unlikely option of Alonso joining Red Bull alongside their young star Max Verstappen. But according to Red Bull team chief Christian Horner such a scenario is unlikely, "I've got huge respect for Fernando, he's a great, fantastic driver, but it would be very difficult to see. He's tended to cause a bit of chaos wherever he's gone. I'm not sure it would be the healthiest thing for the team for Fernando to join."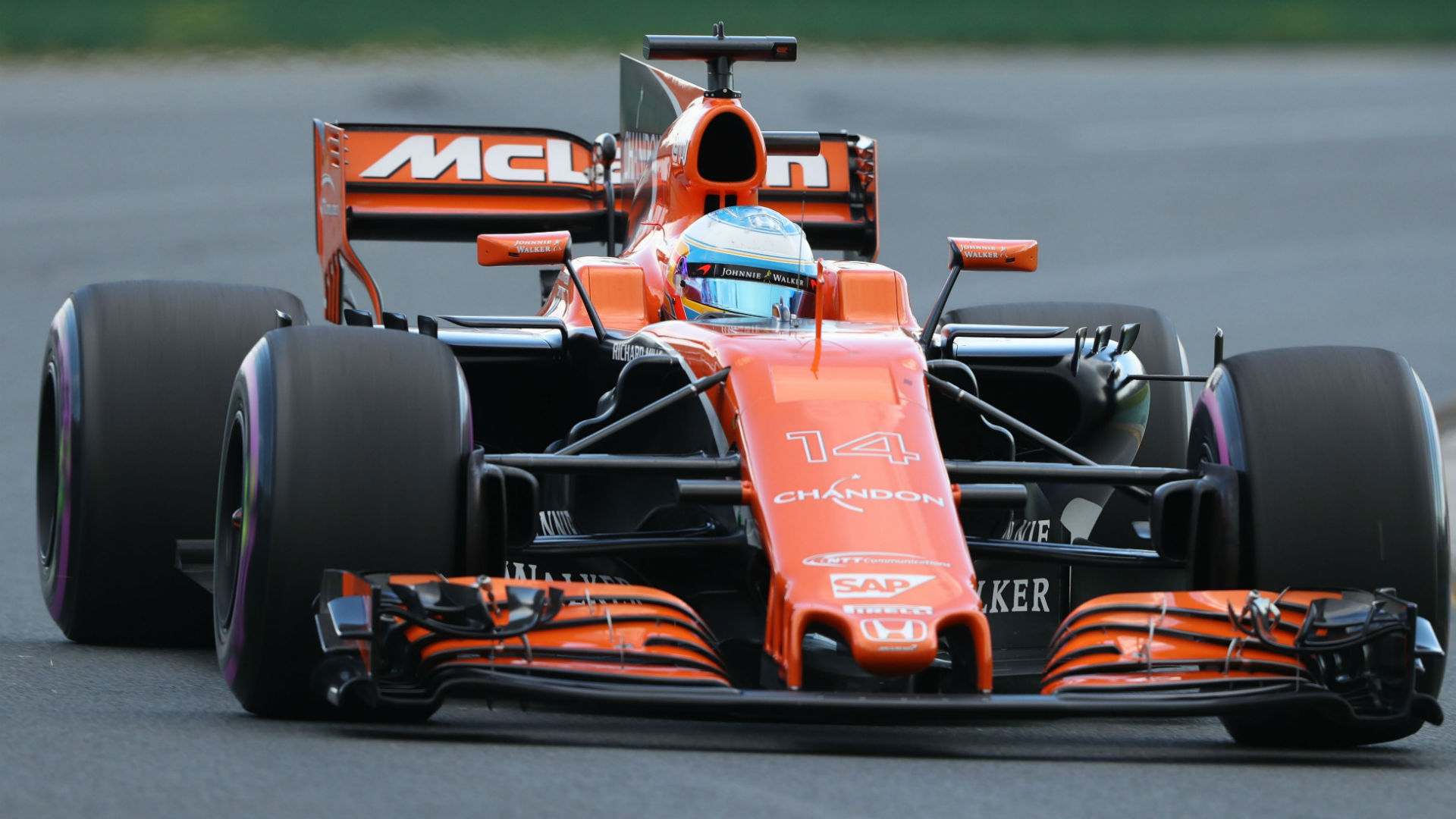 Cesare Fiorio, team manager of Scuderia Ferrari at the time of Prost and Mansell, at Minardi when the Spaniard debuted in F1. "For me Fernando is still the strongest driver in the track. When he was racing with me he was very young, but I had never had any problem. His teammates, I guess so because he beated them."
Speaking to BBC, 1979 F1 World Champion, Jody Scheckter said of Alonso, "I like to just think how many championships somebody's won. You can rate people that they had bad luck and bad cars. I think people overrate him. One of his problems is he seems to upset teams and everybody around him. That's not the way to win World Championships. You've got to work with your team and you're nearly a leader." Scheckter is of the school of thought that Alonso can "split a team in half" and suggested that the Spaniard has a tendency to be sanctimonious with a "why me?" attitude which creates tension within teams. Asked if Alonso was at Schumacher's level, Scheckter replied, "for me, absolutely not. Schumacher has got to be rated as the best driver ever. Alonso, I don't think he's in that category. Not to say he's not a good driver. He is one of the top drivers there now."
Veteran engineer Pat Symonds who was in their respective corners when they won titles with Benetton (later Renault) also believes "their driving talents were at the same level, just that Schumacher was a people person and Alonso not. They had an exemplary work ethic, a keen sense of detail, a great deal of self-confidence and both worked very closely with their engineers. But what stands out for me is the self-esteem. They knew without question they were winners, it would not have occurred to them to consider defeat at all. For me this deep belief in one's own abilities is a trait of all the great drivers. Michael was incredibly good with people. He's one of the nicest guys I've ever met in this sport. His staff were really important to him, he knew each one of them by name. If he lived in my neighbourhood, he would be my best friend. For Fernando people were not that important, he did not get to know them all. He was close to some, but not like Michael. Schumacher knew he had the whole team behind him. Alonso was more pragmatic, he would be nice to anyone who might help but if he could not help him he was forgotten. I only saw two drivers who managed to get a team behind them so effectively: Michael Schumacher and Mark Webber. They just had this very special personality, they were liked by everyone, so the staff literally tore themselves up to help them. Fernando was a good leader because everyone respected him, but he was never as inspiring as Michael. As drivers, they were quite similar. Both were able to deliver something special, always to extract that little bit extra. I remember the 'sprint race era' with fuel stops in between when Ross Brawn got on the radio and told Michael what he needed from him, we knew Michael would do exactly as requested lap-after-lap. Fernando can do that, too. Both are outstanding in reading a race. They can mentally remove themselves from the pure driver and have reserves to think about the course of the race. I recall a race in Canada when Fernando was talking on the radio for almost a full lap – and that was his fastest race lap! It did not seem to bother him. This extra mental capacity sets them apart from their rivals. They also remember everything. Both Fernando and Michael had a lot of data at their disposal, they knew how to deal with that information, sort it, that's important and then make correct conclusions in which direction to go with setup. Analyzing is the important thing, Not remembering. A person with a photographic memory will always know that this table is white here and what the flowers on it looked like. Fernando and Michael would explain to you why the table is white and why these flowers had been selected [at high-speed]," concluded Symonds.
"I'll miss Fernando's fiery character and relentless speed. Unfulfilled potential yet still huge achievements in F1. Needed somebody stronger than him around to control the destructive moments which prevented him being first choice for any team, but not sure such a person exists." Martin Brundle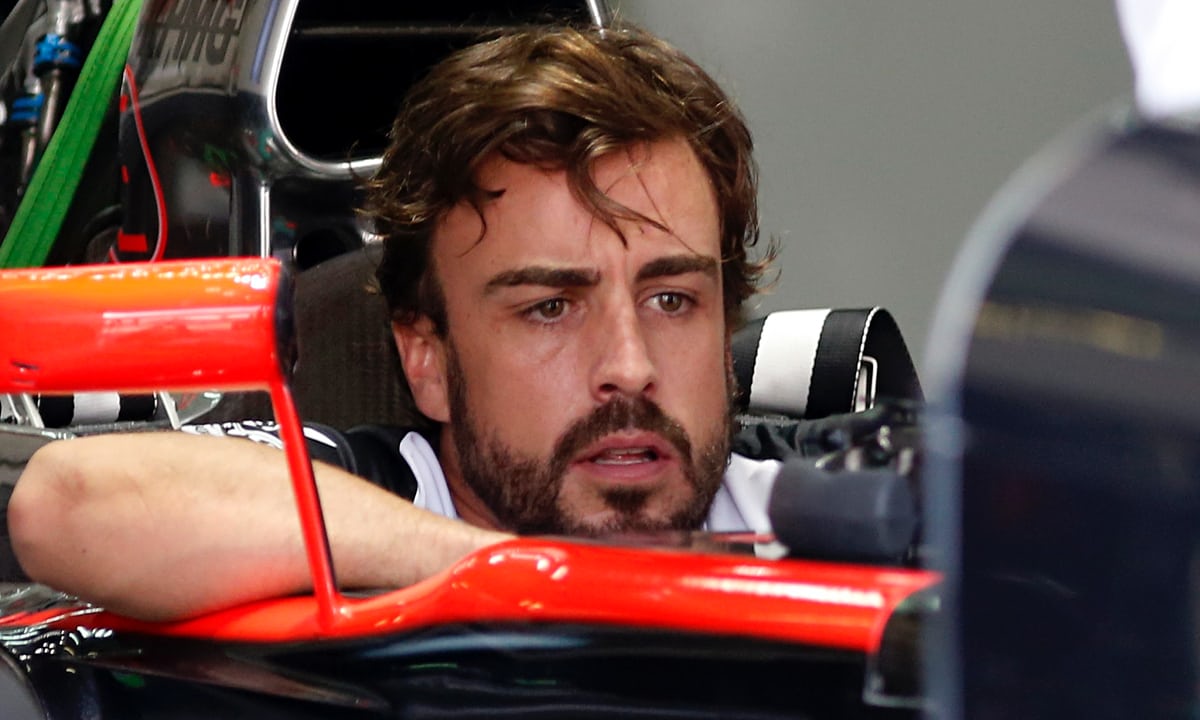 Quotes by Fernando Alonso
"For me, it was not destiny to make it to where I am now - I thought for a long- time I would become a go-kart mechanic, or a job like this, not an F1 driver."
"I like to race, not to do laps alone."
"Ferrari gives you a special feeling."
"When I race in Australia or Korea or Japan, I know it will be a big change for me because Ferrari fans are worldwide. It's very nice if you win, but it's not so good if you lose. All this is part of being a Ferrari driver."
"With Ferrari sometimes, you win or you lose depending on what the mood of the team in general, of the group in general."
"After five years in Ferrari, being second all the time, I think it was enough for me."
"After 17 wonderful years in this amazing sport, it's time for me to make a change and move on."