Iina is a passionate Ferrari and F1 fan, who also writes GP reviews for our Club (read them here). Nobody can tell the story of her trip to Maranello better than herself – and she did, by sending us an excited e-mail right after her trip.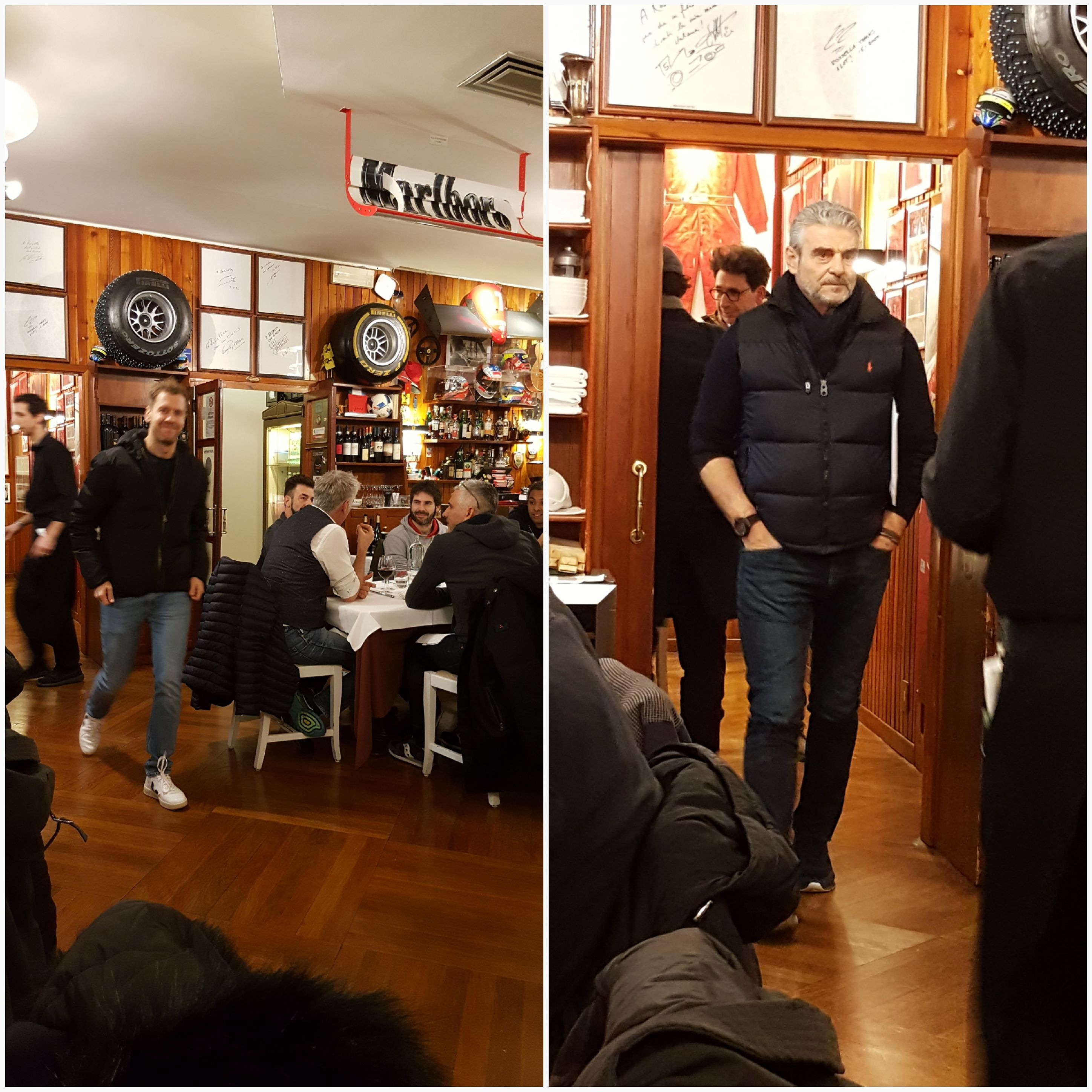 On Friday, February 16th, I was at a hospital with my youngest son, who was recovering from a big operation on his leg. I was packing up our things, as we were about to head home in the afternoon. Suddenly my cell phone rang. I grabbed it from the table and saw an unknown number and the text "Bologna" on the screen. My heart was pounding, as I knew that the call was probably from the Ferrari team!
Ferrari had announced a contest on social media for Ferrari fans worldwide at the beginning of February. It was called "Bring Your Passion to Maranello" where fans were asked to film a short video, which would express passion for Ferrari with a specific talent. It was also required, that the video should give a hint, where the fan was from.
Ferrari was to pick 15 most original and creative videos, and the makers of those videos were to fly to Maranello and take part in the unveiling of Ferrari´s 2018 F1 car. The minute I saw this contest on Facebook, I knew I had to take part in it! The passion for Ferrari sounded like "my thing" indeed! As a crazy Finn I decided to film the video by a frozen lake and go ice swimming! In the video I told about my passion for Ferrari and F1 racing; how I express my passion through writing my own F1 blog and writing articles for the web site of Scuderia Ferrari Club Riga. I told the story, how my passion led me to Sochi, Russia last year to make my dream come true: to meet and interview the quadruple F1 world champion Sebastian Vettel.
I never believed, that I could actually be one of the 15 lucky winners in the contest! I was absolutely amazed, when I got the phone call. The flight to Italy was already on the following week. I flew to Bologna via Frankfurt on Wednesday, February 21st. It was an unbelievable feeling to arrive in the legendary Maranello! You could actually feel the history of Ferrari everywhere. We had an official welcoming event at the Ferrari Store. What a paradise it was for a passionate Ferrari fan like myself! On Wednesday evening we had dinner at the legendary Ristorante Montana. And what a dinner it turned out! The Italian food was absolutely delicious, but it was difficult to concentrate on eating, as there were people like Sebastian Vettel, Kimi Räikkönen and Team Principal Maurizio Arrivabene walking around you! It was a truly memorable evening indeed. I´ve never had such an unforgettable dinner!
It was snowing in Maranello, when I got up on Thursday morning! After the breakfast I bumped into Ferrari´s reserve driver Daniil Kvyat at the hotel lobby. Thursday morning started with a guided tour at the Ferrari museum. It was so great to learn more about the Ferrari history and to see all the amazing sports and racing cars from different decades. After the tour I got a chance to try the Ferrari simulator and drive around the legendary Monza circuit. It was a lot of fun, although I have to confess that I wouldn´t make a very good F1 driver, as I kept crashing out! Only five laps in the simulator made my arms hurt, haha! After that we participated in the pit stop challenge. It was absolutely thrilling to try to make the pit stop as fast as possible. With a genuine Ferrari F1 car and real Pirelli tyres! I probably wouldn´t make a very good pit crew member, either as 9seconds was the fastest pit stop by my team and we changed one tyre only! But it gave an unforgettable glimpse into the inner circle of Formula 1. After that we had lunch at the legendary Ristorante Il Cavallino. The lunch was served on Ferrari plates with Ferrari wine! I didn´t even know that there was such thing as Ferrari wine!
The true highlight of the trip was the unveiling of the brand new SF71-H at the very heart of Maranello on Thursday afternoon. My legs were shaking, when I sat there waiting for the event to start. I have no words to express, how grateful, truly happy, privileged and honoured I felt to be there! It was unbelievable and absolutely amazing to see the new SF71-H and the whole Ferrari crew live in front of my very eyes!
After the official event I had a chance to talk to Sebastian shortly, which was a dream come true for me. My dream to take a selfie with Kimi didn´t work out, but at least I have a dream to chase in the future!
It was heart-warming and inspiring to meet other Ferrari fans from all over the world. In addition to me there were fans from Greece, Austria, Great Britain, Italy, Russia, San Marino, Venezuela, France, Lithuania, Spain and Indonesia. The passion for Ferrari could be sensed in every conversation. It was an honour to be part of this group. What fairy-tale like and unforgettable two days we had in Maranello! There´s really something magical about that place!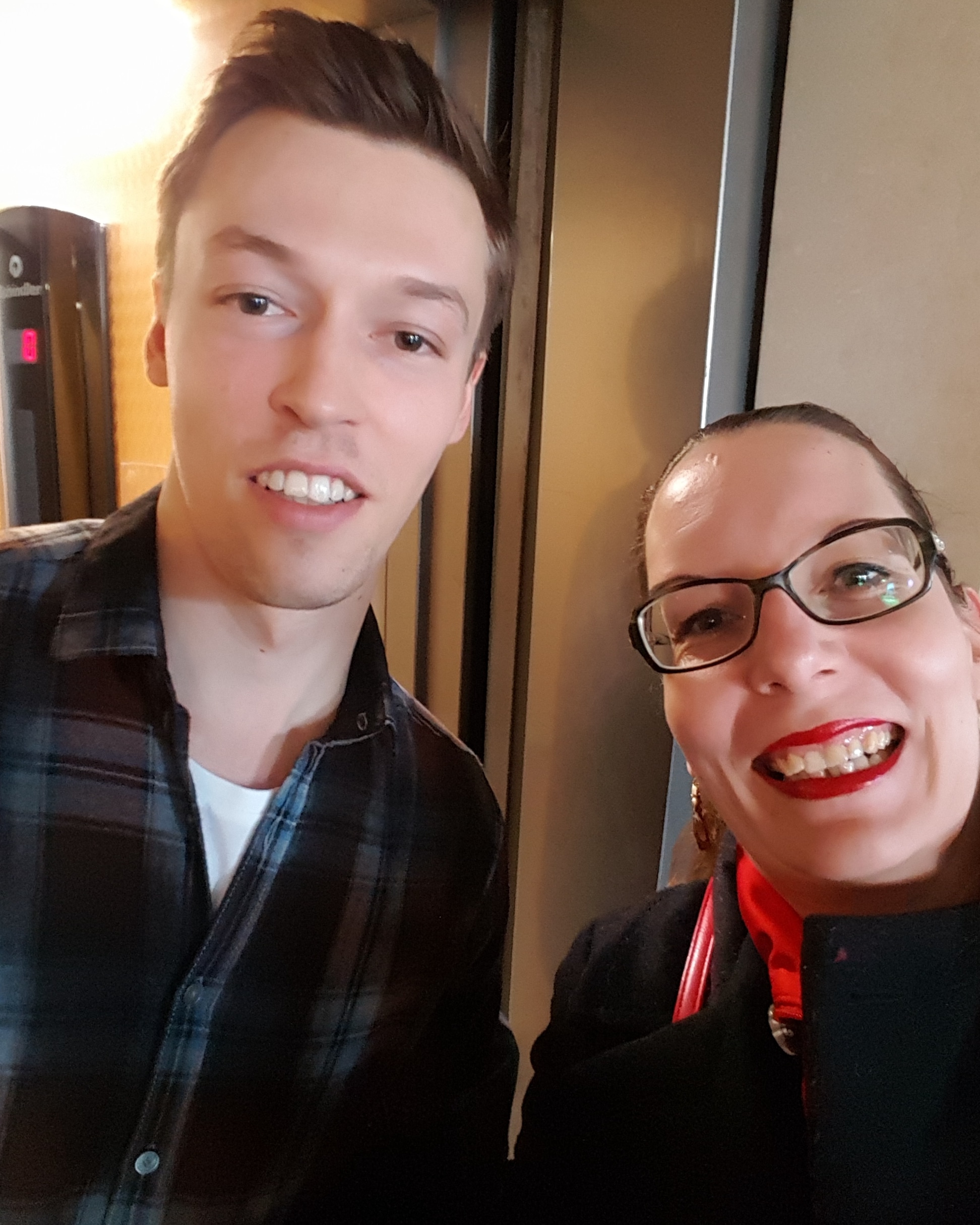 With passion for racing red, 
Iina Huhmarniemi